Danish court rules Apple not allowed to dole out refurb iPhones for service swaps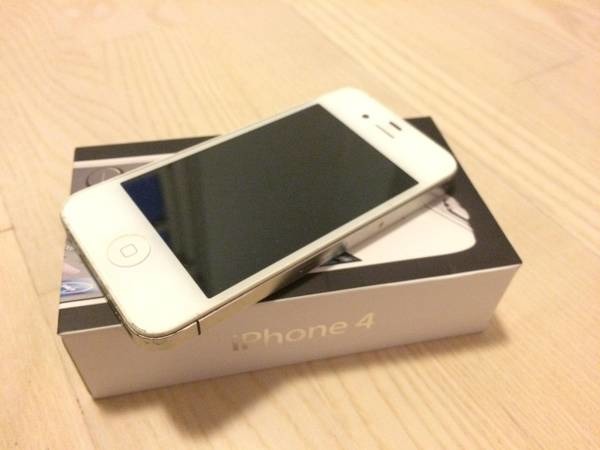 AppleInsider is supported by its audience and may earn commission as an Amazon Associate and affiliate partner on qualifying purchases. These affiliate partnerships do not influence our editorial content.
A Denmark court has ruled that in cases of iPhones purchased new, that Apple can't give a refurbished phone in exchange for new, as there is no guarantee that the resale value is retained with the exchange.
The ruling, handed down on Friday, is a literal reading of the Danish Sale of Goods Act by the three-judge panel, which requires that customers' devices be replaced with a new unit if they can't be repaired within a mandated 24-month warranty. Apple's refurbished units, which may consist of some or all used parts repaired to Apple's standards, have now been deemed unacceptable for customers in the country as a result of the mandate by the court.
The complainant, David Lysgaard, purchased an iPhone 4 in 2011. In 2012, he was given a replacement device for his broken iPhone, which he was reportedly told was new. At some point after receipt, he discovered that the phone was refurbished, and not new stock.
Apple argued that since it was the original device manufacturer, that it could certify repair parts as effectively the same as new, and still meet the requirements of Danish law.
The judge ruled that since the refurbished unit could contain recycled or re-built parts, that it can't qualify as a new phone, and as such, did not meet the customer's expectation. Additionally, the court apparently took no notice of the fact that the phone was already used by the customer before being brought in for service, and declared that resale value may be impacted by the refurbished state of the phone.
Lysgaard was supported by the Consumer Complaints Board throughout the entire process.
Apple currently has no comment on the matter. It will likely appeal the matter to the high court.
Apple faces the same battle in the U.S.
In July, Apple was hit with a class action suit filing in California, with the same complaint as Lysgaard — that refurbished devices are not the same as new, and shouldn't be used as service exchanges. Lawyers for the claimants declare in the suit that refurbished means "a secondhand unit that has been modified to appear to be new" and therefore, cannot be equivalent in durability or functionality to a new unit.
The U.S. court case will also hinge on the definition of refurbished, and on how the court interprets "equivalent to new in performance and reliability," which was in Lysgaard's terms of service from the start of the process.
Parts that are replaced in a repair at an Apple authorized service location are required to be returned to Apple for evaluation and potential component level repair, with the goal of an eventual return to service stock.
While some parts on Apple iOS devices can't be refurbished, like the displays, damaged devices claimed by Apple during the repair process are often sent to a central depot for examination. They are repaired, or "refurbished," and either sent back into the service replacement process, or re-sold by Apple or an allied vendor directly to consumers as a refurbished product.