Energous CEO makes tenuous reference to future iPhone as leading platform for wireless charging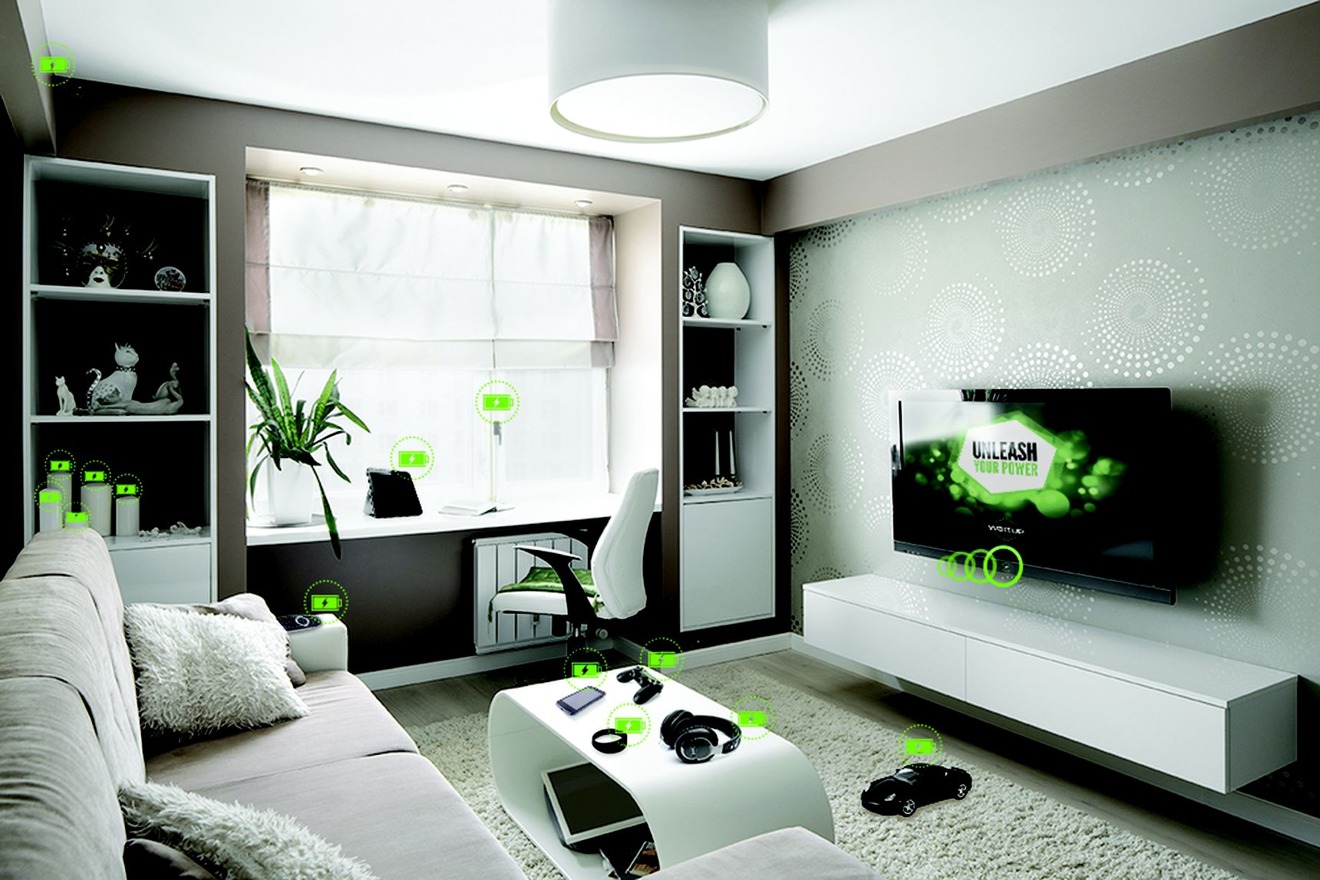 Wireless charging company Energous has declared at the Consumer Electronics Show that its first wireless transmitters will ship before the end of 2017, and be embedded in "one of the largest consumer electronics companies in the world."
"I cannot tell you who it is," Energous CEO Steve Rizzone told The Verge. "But, I can virtually guarantee that you have products from this company on your person, sitting on your desk, or at home."
The company claims that it will demonstrate a wireless charger with a range of up to 18 feet, as well as a charging pad.
In December, Energous inked a deal to develop and market hardware components through longtime Apple chip supplier Dialog Semiconductor, suggesting a future iPhone might support similar technology.
Apple is Dialog's biggest consumer electronics contract, and is believed to account for more than 70 percent of the firm's revenues. Further, Energous in a recent quarterly conference call said "most, if not all, of Energous' early adopters are existing Dialog customers."
Under the deal's terms, Dialog is investing $10 million in Energous to become the firm's exclusive component supplier. For Energous, the partnership grants access to Dialog's sales and distribution channels
Energous has previously cranked up the rumor mill itself, however. In March 2015, the company revealed a development and licensing agreement with a "tier one" consumer electronics company, and name-checked Apple in a regulatory filing.
Energous was last at CES in 2015, and claimed that it would be shipping before the end of that year, as well.
Apple's 2017 iPhone lineup, said to be called either the "iPhone 7S" or 'iPhone 8," or both, are rumored to be incorporating some form of wireless charging technology.