Long-distance wireless charging firm Energous partners with Apple supplier Dialog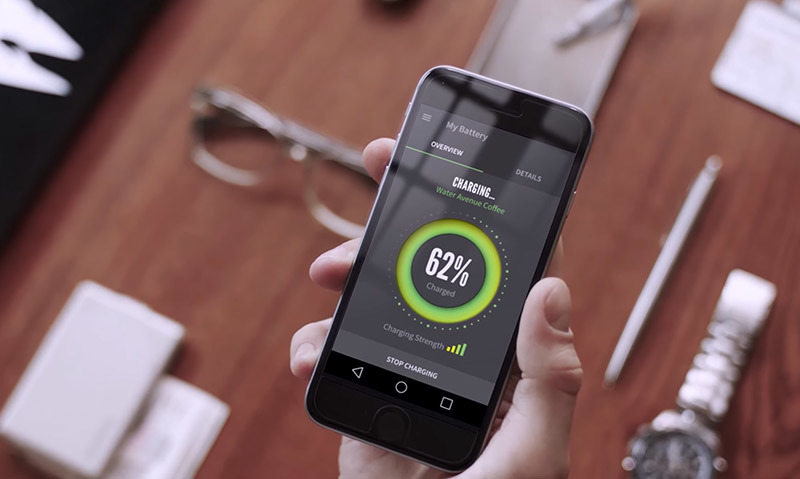 Energous, a startup specializing in long-distance wireless charging, recently inked a deal to develop and market hardware components through longtime Apple chip supplier Dialog Semiconductor, suggesting a future iPhone might support similar technology.
The partnership, which was officially announced in November, fuels speculation that Energous' WattUp technology, or a derivative of it, will land in iPhone.
"We're actually transferring all of our silicon operations to Dialog," Energous CEO Steve Rizzone said in a statement to Fast Company. "All the Energous technology will be sold under the Dialog branding and all sales orders will be going through Dialog. It'll take us about 90 days to do all that."
Under the deal's terms, Dialog is investing $10 million in Energous to become the firm's exclusive component supplier. For Energous, the partnership grants access to Dialog's sales and distribution channels
It should be noted, however, that Energous itself churned the rumor mill in March 2015, when it revealed a development and licensing agreement with a "tier one" consumer electronics company. Light on details, the company's statement said the deal involves embedding WattUp wire-free charging technology in "various products including, but not limited to mobile consumer electronics and related accessories."
The company later name-checked Apple in a regulatory filing. At the time, Apple was — and still is — rumored to be investigating a wireless charging solution for iPhone, one that would rival or surpass technology brought to market by competitor Samsung.
As noted by tech analyst Matt Margolis, who has been following Energous' potential ties to Apple, the long-distance charging solution is in line with Apple's supposed ambitions in the space. A Dialog tie-up throws fuel on the rumor bonfire.
Apple is Dialog's biggest consumer electronics contract, and is believed to account for more than 70 percent of the firm's revenues. Further, Energous in a recent quarterly conference call said "most, if not all, of Energous' early adopters are existing Dialog customers."
Margolis also points to other Apple-related partnerships. In January, Energous signed a "collaboration agreement" with major Apple supplier Foxconn to evaluate WattUp and how it might be deployed in future products.
It seems the circumstantial evidence is mounting, but then again both Foxconn and Dialog serve many masters.
Though Energous has yet to release a shipping product, the WattUp platform has been turning heads at industry trade shows. Instead of using traditional inductive charging coils, WattUp transmits energy through minute antennas formed on the host device's printed circuit board. The process is entirely software controlled, meaning users can prioritize the order in which devices receive power, create charging schedules and more. Earlier this year, the company showcased at CES a USB dongle that sends power to nearby mobile devices.
Apple is clearly in the market for a long-distance wireless charging technology capable of supporting high-energy deployments like iPhone and iPad. Called radiative charging, the technology promises true freedom from cables, but the state of the art is in its infancy. Current iterations suffer from sharp drop-offs in power transfer, meaning charge times are often unstable and inconsistent.
Like other iPhone components, Apple is working on a bespoke solution internally. Perhaps related to those efforts, the company poached a pair of specialists from uBeam, a firm developing technology that uses ultrasonic waves to charge devices from afar.
According to today's report, Rizzone said he expects a shipping version of WattUp to debut in the second quarter of 2017, just in time for a next-generation iPhone.