The best Bluetooth earbud alternatives to Apple AirPods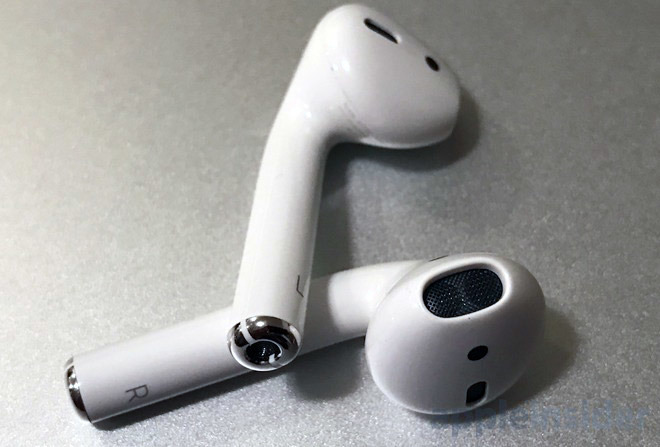 AppleInsider may earn an affiliate commission on purchases made through links on our site.
Whether you missed out on getting a pair of AirPods this gifting season, are skeptical about becoming an early adopter or just don't like the design of Apple's new wireless Bluetooth headphones, there are a number of other options that work just as well.
Early users have a few quibbles with AirPods, including a short battery life rated at five hours, lack of high-quality sound and the fact that they aren't sweat or waterproof. Others have noted an imperfect fit that might cause the costly devices to slip out during exercise, but your mileage may vary.
If these qualities seem bothersome, there are numerous other options that have wireless and Bluetooth benefits, but with longer battery life, high-quality sound and water or sweat-proof designs. AppleInsider gathered a few of the best.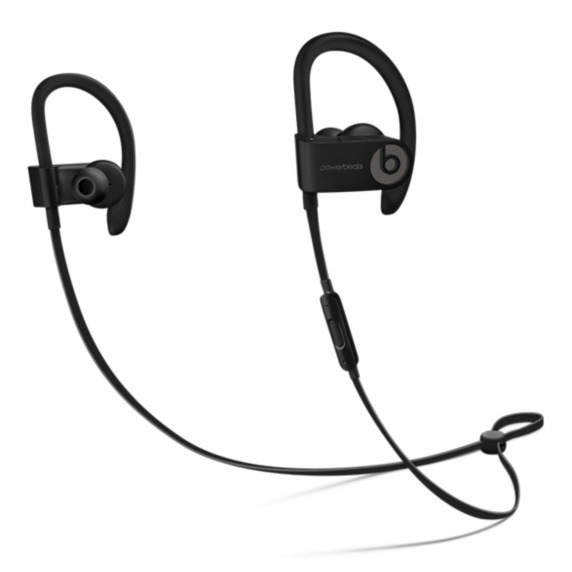 Beats Powerbeats3
As AppleInsider noted earlier this year, the Powerbeats3 Wireless are the most reliable bluetooth headphones we've ever used. The sports-focused hardware is also equipped with Apple's W1 chip.
The design is one of the best aspects of these headphones, with a bendable around-the-ear clip for secure fit and an in-ear portion for route audio. In terms of fit and comfort, these are good but not great and there's definite room for improvement.
Where these really shine are in Apple's new W1 Bluetooth chip. Initial pairing is dead simple and the data is tied to a user's iCloud account, which means they won't have to un-pair and re-pair the headphones when switching devices. It also means a rock solid connection however you choose to use the headphones, whether at home or on the run. These also offer a solid 12 hours of battery life.
The Powerbeats3 come in black, white, red, yellow and blue, and remain sweat and rain resistant, though not fully waterproof.
In terms of sound, these are the best sounding workout earbuds we've used. They're loud enough and have decent range and detail. However, if a proper seal isn't made in your ears and is lost, the sound does become washed out and noticeably lacking in range.
Earin
As the name suggests, Earin are Bluetooth earbuds that fit inside your ear.
The Earin design is simple yet stylish and they are comfortable once the right fit is found. They're also lightweight.
For the best sound, you'll need a proper insertion seal. Luckily, Earin comes with three pairs of various sized ear tips and ear stabilizers to ensure a tight fit while running.
In terms of battery life, Earin gives users a mere two and a half hours of play. Like AirPods, the device comes with a charging case that can charge the earbuds up to three times to extend listening time.
One of the major cons to these headphones is a sometimes spotty Bluetooth connection. That being said, they are generally reliable.
In terms of the sound itself, the mid-range is good but bass is lacking. Though they also don't cut out all external sound, Earin does a decent job of drowning out most ambient noise at mid-range. Users can also customize the sound based on their preferences by downloading the Earin app, which also serves as a battery life monitor for each earbud.
Earin also introduced a new model, the M2, at CES this week. Boasting touch controls and the same 3 hour battery life, the M2 is due out later this quarter.
AfterShokz Trekz Titanium
For those that find the idea of sticking things inside their ear distasteful, the AfterShokz Trekz are for you. Instead of dynamic speakers, the Trekz transmit sound via bone conduction technology.
With bone conduction headphones, sound doesn't come from small speakers that send pressure waves directly into the ear canal. Instead, sound is generated by vibrating the soft bones in front of the ear. This means users can hear ambient noise while they run or do other activities that might require them to hear what's going on around them.
The Trekz stay in place with a flexible neck band — the Trekz Titanium features an included titanium band — that is also super durable. Other features include three user buttons: two volume buttons and a multipurpose button that can change the song being played and answer calls.
Generally, bone conduction headphones do not deliver the same sound quality as traditional headphones. Bass response, for example, is weaker than competing in-ear headphones. Also, vibrations can cause a tickling sensation as the hairs inside the ear move back and forth during high levels of music playback. Avoid this at low and medium volume, which is where sound excels with these headphones.
These are also a great option in terms of durability, being IP 55 certified water and dust resistant. One con to the headphones is that they only have 6 hours of battery life, but it beats the AirPods' 5 hours.
Jabra Elite Sport
Jabra is a Bluetooth audio pioneer. However, it's their latest offering, the Jabra Elite, that is one of its most impressive.
The Elite Sport includes a number of amenities you won't find in other earphones, including a heart-rate monitor, an accelerometer and a fitness app. They're also fully sweat and waterproof.
The battery life comes in at 3 hours of listening time, but the included case charge the earbuds for an additional 6 hours.
In terms of comfort, these are rather large for a set of earbuds and may be uncomfortable until you break them in. They can be worn solo or as a pair and the Bluetooth connectivity is very reliable no matter where you use them. However, one con is that the fitness app won't integrate with Apple Health. They do, however, integrate with other third-party fitness apps.
The Elite Sport is also great for making calls thanks to built-in noise reduction technology. Jabra says this is because the headphones analyze external sounds and makes an automatic switch to the earbud with the least background noise, much like Apple's AirPods. However, it's important that you get a tight seal to get the best sound quality, which means you'll need to try various tips from Jabra to find the best fit.
Doppler Labs' Here One
While not immediately available, Doppler Lab's Here One is touted as a net-generation earbud thanks to its "adaptive-filtering smart listening" technology.
These noise-canceling earbuds sport multiple processors to remove ambient noise. So-called "Smart Noise Cancellation" technology identifies background noise and, through a connected app, allows users to selectively choose what they want to hear. This is thanks in large part to three microphones found in each earbud.
Doppler's "adaptive listening" feature allows users to tune out noises of certain frequencies and focus on one particular sound. For example, the Here One can drown out the drone of jet engines during long flights while enhancing music or a friend's voice. The accompanying app is supposed to also learn the users' habits and suggest sound filters to assist this process become more tailored to the users' needs.
Siri is also accessible with the earbuds.
Doppler says the Here One will boast 2.5 to 3 hours of battery life for music playback and 4 to 5 hours for "active listening" features. A provided case serves double duty as a charger.
The major downfall is the wait — Here One won't ship until March 2017.