Elago W3 Stand stand makes a charging Apple Watch look like a miniature Macintosh 128K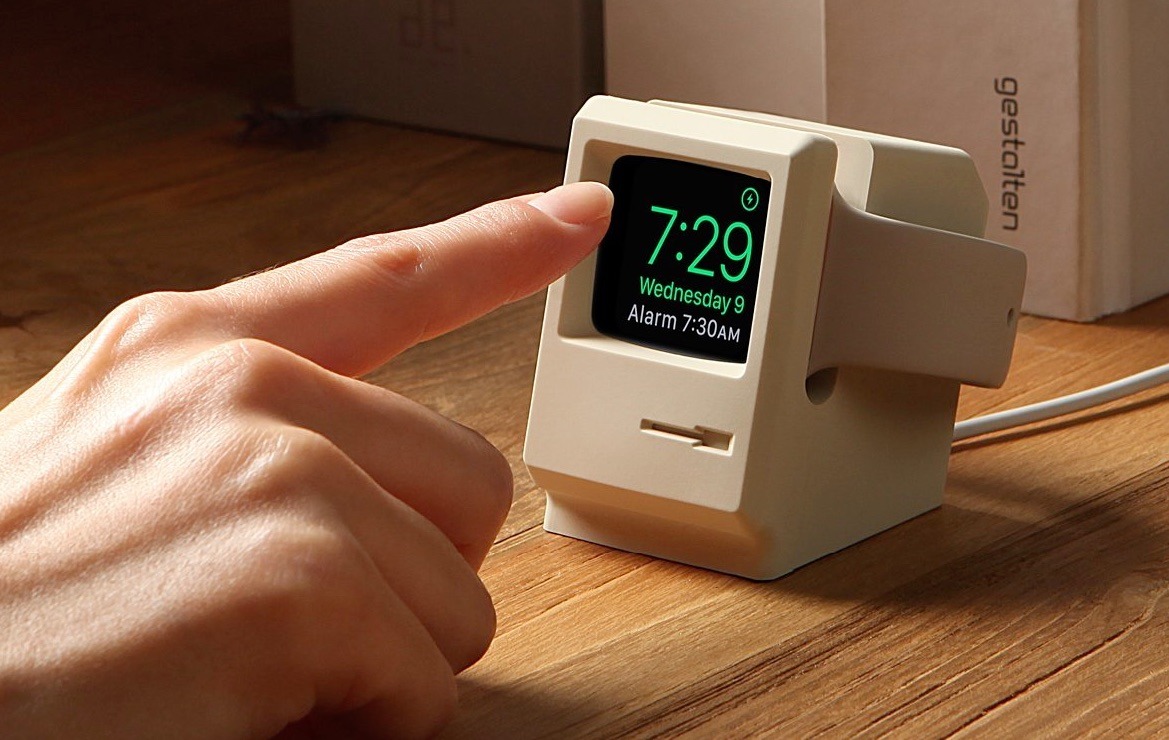 Accessory producer Elago's W3 Stand for the Apple Watch turns heads with a nostalgic look, allowing Apple's wearable to look like an original iconic Macintosh while charging.
Produced from silicone to prevent scratching of the Apple Watch, the W3 Stand holds the charger at an angle that lines the watch face with where the screen of the Macintosh would normally be. Using Nightstand mode, the time and date on the Apple Watch is correctly oriented, creating the illusion of a small Macintosh displaying the information.
The stand itself isn't entirely brand new, and has already been available to buy for a few months. The original announcement by Elago for the stand's launch took place in November of 2016, and that it has only recently become popular online.
Elago is selling the W3 Stand in a choice of black and white versions for $13.49. It's also available on Amazon.
Originally launched in 1984, the Macintosh is considered one of the most important products in Apple's history. The computer made an impact as the first to use a graphical user interface with a mouse, fundamentally changing the way computers would be used in the future.