Apple culture of secrecy claimed to cause Swift lead's exit, but Chris Lattner denies report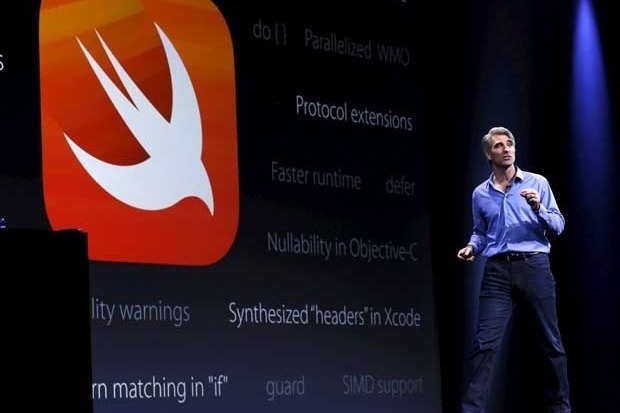 According to colleagues, Swift developer Chris Lattner reportedly left Apple because of a culture of secrecy within the company — a claim that Lattner denies.
"He always felt constrained at Apple in terms of what he could discuss publicly — resorting to off-the-record chats, surprise presentations, and the like," one of Lattner's self-proclaimed colleagues told Business Insider. "Similarly, I know he was constrained in recruiting and other areas. Eventually I know that can really wear people down."
Given the relatively open-source nature of Swift, Lattner can continue to contribute to the language, to some extent even after his recently announced departure from Apple.
Lattner studied computer science at the University of Portland, Ore. After being one of the co-authors of LLVM, Lattner was hired by Apple in 2005, and was instrumental in the advancement of Xcode, Apple's OpenGL implementation, and every aspect of Apple's Swift rollout and continued development.
Lattner was hired by Tesla, and is the company's Vice President of Autopilot Software. At the time of Lattner's departure, Apple coder Ted Kremenek was selected to lead the Swift development team.
Since Business Insider's original report, Lattner has taken to Twitter to refute the claims of being stymied by secrecy.
My decision has nothing to do with "openness". The "friend" cited is either fabricated or speculating. Folk just want to make look bad.

— Chris Lattner (@clattner_llvm) January 13, 2017
Not just a problem for coders
Apple had a problem with secrecy in dealing with artificial intelligence academics. Until recently, Apple researchers weren't allowed to publish findings, or cooperate with colleagues to advance the field as a whole.
At December's Neural Information Processing Systems (NIPS) conference, Apple Director of Artificial Intelligence Research Russ Salakhutdinov announced that Apple employees in artificial intelligence were allowed, and in some cases encouraged to both publish, and "engage with academia."
In August, former Apple Watch heart rate sensor engineer Bob Messerschmidt pointed out the same issues. Messerschmidt claimed that under CEO Steve Jobs, stealth was employed mainly to elicit a big surprise from the public and press when a product was ultimately announced. After Jobs' death, the engineer believed that Apple uses secrecy to "maintain an empire," or make projects feel more important than they really are.
Partly as a result of Apple's secrecy culture, Apple's former global data center network manager Jason Forrester broke free, and founded networking company Snaproute. Forrester's company has the stated goal to "free talented network engineers to do their job to the best of their ability, unconstrained by vendor lock-in."
"Slowly, our desire to share our ideas with the world began to overshadow the thrill and pride of working for Apple," Forrester recalled in June. "My team and I left in 2015. Truth be told, I spent a few days crying on the couch."