Nintendo says Fire Emblem mobile game 'coming soon' to iOS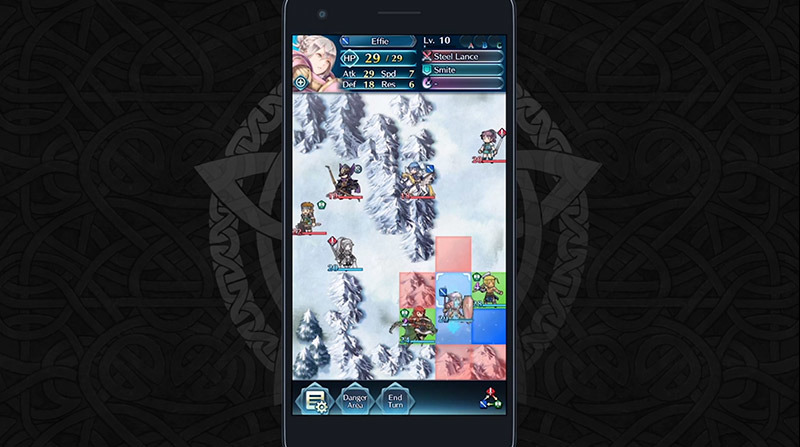 AppleInsider is supported by its audience and may earn commission as an Amazon Associate and affiliate partner on qualifying purchases. These affiliate partnerships do not influence our editorial content.
After the initial blockbuster success of Nintendo's "Super Mario Run," the Japanese gaming giant on Wednesday announced its second mobile title will be a take on the long-running "Fire Emblem" series.
Dubbed Fire Emblem: Heroes, the new franchise installment is Nintendo's second attempt at an original mobile game and will launch on Android on Feb. 2. An iOS version of the same game is also in the works, but a release date has not yet been announced.
Boasting Fire Emblem's classic anime art style, Heroes is billed as a tactical role-playing collectible character game that puts players in the shoes of a powerful summoner. An original storyline tells the tale of two warring factions as they fight for control over a mythical kingdom.
Like past Fire Emblem titles, the upcoming mobile title focuses on turn-based gameplay, but fought over an 8-by-6 battle grid designed for smartphone screens. Commands are issued by swiping or tapping directly on the grid, making for easy one-handed control.
Players summon heroes from past Fire Emblem games, as well as new characters, using orbs acquired during regular gameplay. Those who wish to grow their army with haste can buy additional orbs through in-app purchases. New characters can also be gained in hero battles.
Other features from previous Fire Emblem games make an appearance in Heroes, including the signature sword/axe/lance attribute, or triangle weapon, system that adds another layer of strategy to combat.
With Fire Emblem: Heroes announced, Nintendo is slowly making good on a promise to bring new and legacy IP to smartphones. In 2015, the company said it would release five mobile games by March 2017, though the plan appears impossible to fulfill at this stage.
Nintendo's first mobile effort, Super Mario Run, was in many ways a success. Announced onstage at Apple's iPhone 7 event in September by creator Shigeru Miyamoto, the game was hyped for months leading up to a December debut.
Topping both Apple's free and paid App Store charts just hours after launch, Nintendo appeared to have a runaway hit on its hands. The game lacked staying power, however, as users began to complain about a misleading sales structure that allowed users to download the title for free, but required a $9.99 in-app purchase to unlock the full game.