Google adds instant Japanese translation to Translate's iPhone camera-based Word Lens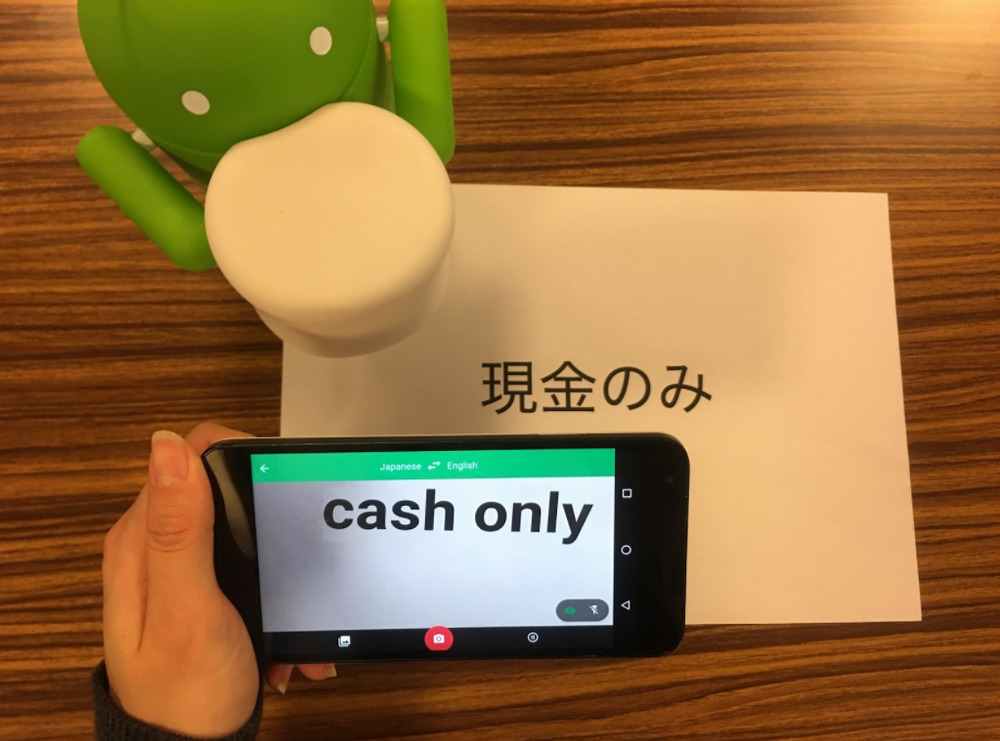 Google Translate has received an update that adds support for Japanese to the iOS app's augmented reality Word Lens feature, one that allows users to see Japanese words and phrases replaced by English equivalents when viewed through an iPhone or iPad's camera.
The Word Lens function effectively allows for instant translations via the camera, with recognized text overlaid in the camera's live view by another selected by the user. The app is extremely useful for travelers needing quick translations of signs and menus, with translations all performed on the mobile device without requiring a data connection.
Google advises the app was previously capable of performing translations from Japanese to English via the camera, but only by taking a photograph and highlighting text areas that need to be translated. In today's update, this option is still available, but enables the live Word Lens function for the language.
The feature is meant for brief phrases and words, to convey the general meaning of the message rather than an exact translation. It is possible to get a live translation for a long passage of text, but the translation is likely to be inaccurate and disjointed when viewed in this way.
Word Lens was originally its own standalone app, but Google acquired developer Quest Visual in 2014 before quickly incorporating the app's technology into Google Translate. Shortly before the acquisition, Word Lens was promoted in an ad for the iPhone 5, with the "Powerful" commercial briefly demonstrating the app translating a road sign for the user.
The addition of Japanese support means the app can now translate text live through Word Lens in 30 languages. Google Translate is also able to translate a total of 103 languages by typing, and has offline translation abilities for 52 languages.