Apple exceeds targets in latest bond sale, raises $10 billion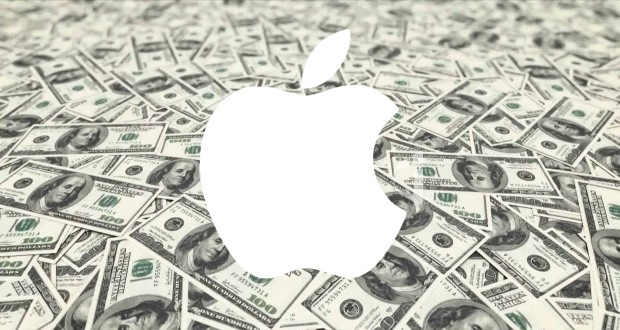 Looking to generate more money for its shareholder return program without repatriating foreign cash, Apple has completed a sale of $10 billion in bonds, with underwriters including Deutsche Bank, Goldman Sachs, JPMorgan, and others.
The company on Thursday sold a mix of floating and fixed-rate notes, due in 2019, 2020, 2022, 2024, 2027, and 2047, according to U.S. Securities and Exchange Commission filings seen by AppleInsider. The largest individual concentration was $2.25 billion in notes due in 2027, with a fixed rate of 3.35 percent.
Apple had originally been aiming to raise between $6 billion and $8 billion, the Financial Times said on Friday. The final total represents the company's fourth-largest bond sale of all time — the top spot being held by an Apr. 2013 offering which raised $17 billion, setting the record for a U.S. corporation. It was also Apple's first bond offering since 1996, prior to the return of Steve Jobs.
Since launching a program of buybacks and dividends in 2012, Apple has kicked back about $195 billion to shareholders. Because most of its $246 billion in cash reserves are held outside the U.S., this has meant turning to bond sales to avoid paying the taxes it would owe if it repatriated the foreign money.
Apple has issued over $90 billion in debt since 2013, $25 billion of that in 2016 alone. The latest sale should, in fact, push the company's adjusted debt over the $100 billion mark.
The use of bond sales could slow down again with U.S. President Donald Trump in power. While Apple CEO Tim Cook has often publicly opposed Trump's positions, especially on immigration, he has been warm to the idea that Trump may enable a "tax holiday" for U.S.-based multinationals, letting them repatriate cash at a lower tax rate.
Breaks on repatriated cash would be "very good for the country, and good for Apple," Cook said during a quarterly results call earlier this week.
AppleInsider has affiliate partnerships and may earn commission on products purchased through affiliate links. These partnerships do not influence our editorial content.