Apple Pay now accepted by 36% of US merchants, is most common mobile payment platform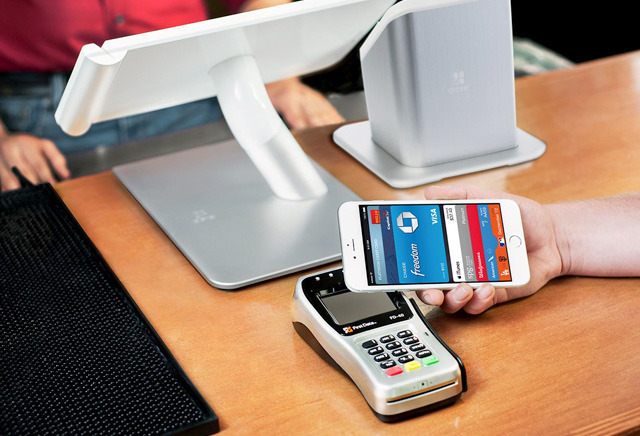 Displacing former leader PayPal, Apple Pay is now the most commonly accepted mobile payment platform among U.S. merchants, according to newly-published survey data.
Apple today sits at 36 percent versus 16 percent a year ago, said Boston Retail Partners, quoted by NFC World. PayPal, by contrast, is being offered by 34 percent of merchants.
Apple and PayPal are trailed by MasterCard PayPass (25 percent), Android Pay (24 percent), Visa Checkout (20 percent), Samsung Pay (18 percent) and Chase Pay (11 percent). Notably, Samsung Pay can be used at businesses that don't officially support the platform.
About 22 percent of businesses are planning to adopt Apple Pay within the next 12 months, while 11 percent are expecting support in the next 1 to 3 years, BRP said. Some 31 percent, however, are maintaining a wait-and-see stance.
U.S. merchant adoption has been of the biggest obstacles for Apple Pay. Though a number of major chains are onboard, many still aren't, likely owing to the cost of upgrading to sale terminals with compatible NFC.
Small businesses are potentially more flexible, though the extent of their Apple Pay adoption is unknown. Recently Apple and Square partnered to promote the latter's compatible card reader.
During a recent results call, Apple said that global Apple Pay transactions were up 500 percent year-over-year in the December quarter, backed by triple the number of users.