References to possible 2017 MacBook Pro with Intel Kaby Lake CPUs found in macOS Sierra beta code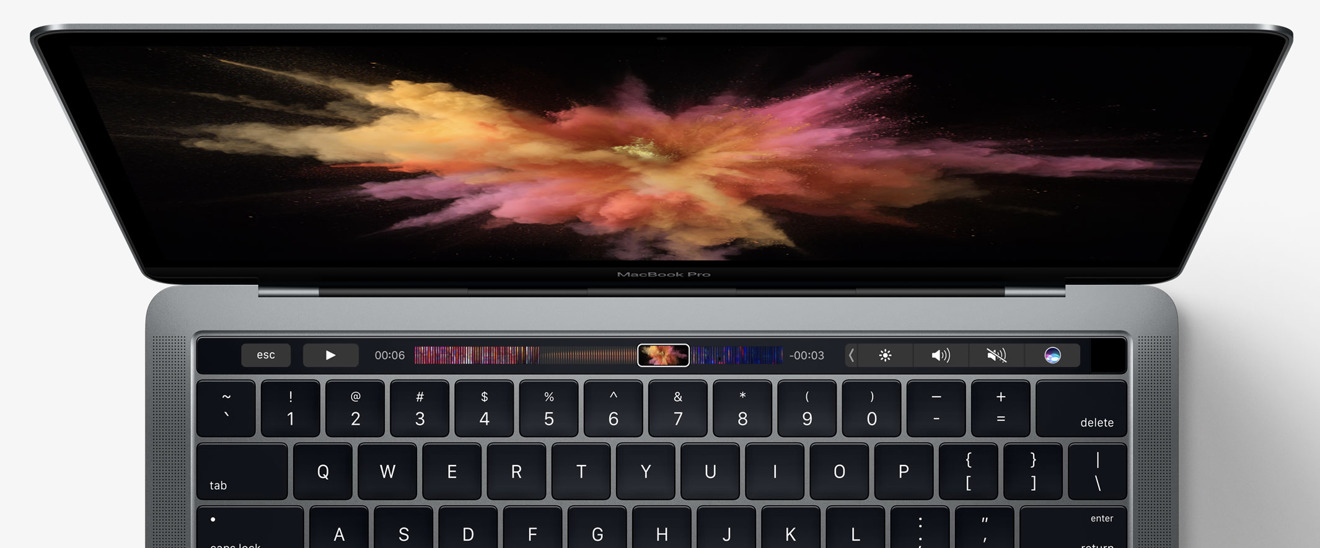 Examination of the beta code for macOS Sierra 10.12.4 has revealed a trio of Kaby Lake processors referenced, which has pointed to specific processor substitutions for a possible MacBook Pro refresh using Intel's new processor line.
Three motherboard identifiers and power management data sets have been identified in the beta code by Pike's Universum, and first reported upon by MacRumors, corresponding to Kaby Lake processors in the MacBook Pro both with and without Touch Bar.
According to the blog post, the i5-6360U processor at 2.0 GHz in the 13-inch MacBook Pro with Function Keys can be replaced with the Kaby Lake i5-7260 running at 2.2 GHz. Similarly, the i7-6660U 2.4 GHz processor's counterpart is the Kaby Lake i7-7660U 2.5 GHz chip.
The 13-inch MacBook Pro with Touch bar has similar swaps. The i5-6267U at 2.9 GHz, the i5-6287U 3.1 GHz, and i7-6567U 3.3 Ghz processors can be replaced by the Kaby Lake 3.1 GHz i5-7267U, the 3.3 GHz i5-7287U, and the 3.5 GHz i7-7567U processors, respectively.
For the 15-inch 2016 MacBook Pro, the 2.6 GHz i7-6700HQ, 2.7 GHz i7-6820HQ, and 2.9 GHz i7-6920HQ are able to be upgraded in a future MacBook Pro model after the code is implemented to i7-7700HQ at 2.8 GHz, i7-7820HQ 2.9 GHz, and i7-7920 3.1 GHz Kaby Lake processors.
While the Kaby Lake line of processors debuted in the spring of 2016, All of the processors suitable for "drop-in" with the new Sierra code in a future MacBook Pro were announced at the 2017 Consumer Electronics Show. The CPU in the 2016 MacBook Pro is not socketed, and is not replaceable by the end-user.
Processing power isn't appreciably increased with the Kaby Lake upgrade versus the current Skylake processors. However, power efficiency and on-board GPU capabilities are markedly better.
Regardless of a possible processor upgrade for the MacBook Pro, the RAM cap of 16GB is unlikely to change in the short term. Apple is not expected to engineer a new RAM controller to support DDR4 RAM, nor does the Kaby Lake processor support LPDDR4 RAM. Support for LPDDR4 RAM isn't expected for two more revisions of Intel's laptop and desktop processors.
Reports of a Kaby Lake-based MacBook Pro refresh started circulating in January, with production of a new model slated to begin in Apple's fiscal fourth quarter. A version with 32GB of RAM is possible, according to the rumors, but possibly not arrive until early 2018.