Fire breaks out at Samsung factory responsible for Note 7 battery production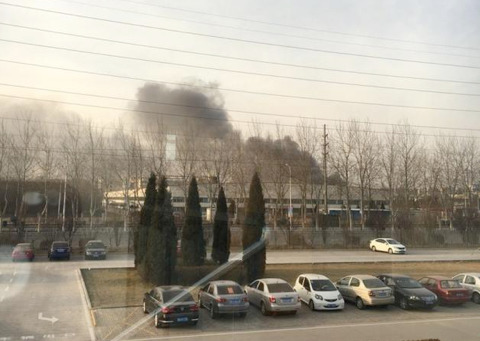 The Galaxy Note 7 battery saga continues to cause problems for Samsung, as a fire broke out Wednesday at a facility used in the production of the faulty batteries found in the discontinued smartphone.
The fire at Samsung SDI Co. in Tianjin, northern China, is described by Samsung SDI spokesperson Shin Yong-doo to Reuters as minor. No casualties were reported at the facility, with the factory continuing to operate as normal without any significant impact to its production lines.
The local fire service and Samsung both advise the fire broke out in part of the facility used for storing waste materials, including faulty batteries. The emergency service added in a microblog the source of the fire was "lithium batteries inside the production works and some half-finished products."
Despite being deemed "minor," the scale of the fire was such that 110 firefighters and 19 trucks were called out to put out the fire. On a nearby road, passers by took photographs of the plume of black smoke, uploading images to Sina Weibo.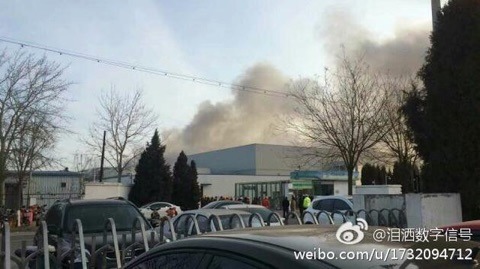 Samsung SDI is one of the suppliers of batteries for Samsung's ill-fated Galaxy Note 7, which was the subject of a global recall after a number of incidents where the smartphone caught fire. An investigation found two issues caused the fires, with an initial design flaw causing short circuits in one corner of the battery, while a manufacturing issue introducing an ultrasonic welding defect affected the replacement battery batch.
The major battery problems have prompted calls to improve the safety standards of lithium-ion battery production, with the US Consumer Product Safety Commission urging for modernized safety standards for battery production. The South Korean government has also stepped in, introducing new safety regulations relating to battery production and fault investigation.
The recall is estimated to ultimately cost Samsung at least $5 billion in losses, though this didn't stop the electronics producer from increasing its operating profits in its most recent quarterly financial results.