Apple's WWDC 2017 art borrows design concept from 2010 Spanish film festival [u]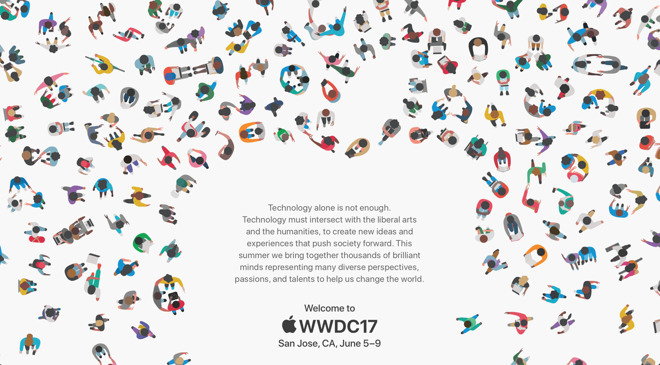 The colorful artwork Apple is using for its 2017 Worldwide Developers Conference comes from an artist with a known style, who is sometimes imitated (updated x2).
Update: Apple's WWDC art features top-down depictions of people flocking around a single point created by Geoff McFetridge. It's similar to a poster used to promote the 2010 13th Festival de Cine Málaga, but that art was not actually created by McFetridge.
In June, nearly 4 months after this story was originally published, a representative for McFetridge reached out to AppleInsider to clarify that the artist was not involved in the promotion of the 2010 film festival.
Geoff did not work on 'Festival de Cine Málaga' nor has he worked with the agency Barfutura who appears to have developed the work with this person... We had never seen the Festival de Cine Málaga work before another reporter... brought it to our attention," they wrote. "We hope you can correct your article to prevent further confusion. The work on the Spanish film festival appropriated this style which Geoff McFetridge has developed over the course of more than 20 years and it is to Apple's credit that they reached out to Geoff himself as opposed to others 'inspired' by his work."
The similarity was first highlighted by Cristian Rus, a writer for the Spanish site Applesfera, while TechCrunch's Matthew Panzarino later claimed, incorrectly, that both were created by McFettridge.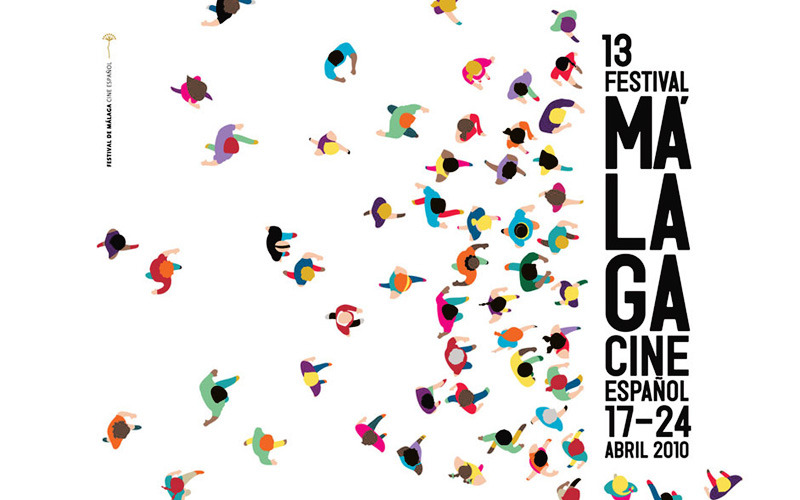 This year's WWDC is being relocated from San Francisco back to San Jose for the first time in over 13 years. The event is scheduled to run the week of June 5 at the McEnery Convention Center, and should begin with a keynote announcing OS updates like iOS 11, macOS 10.13 and watchOS 4, plus possible surprises.
Text in Apple's artwork refers to the company's philosophy about interesecting technology with liberal arts and the humanities, and emphasizes the social aspect of WWDC, which brings together "thousands of brilliant minds representing many diverse perspectives, passions, and talents to help us change the world."