Wireless charging likely coming to Apple's 'iPhone 8,' but not Energous's long-range solution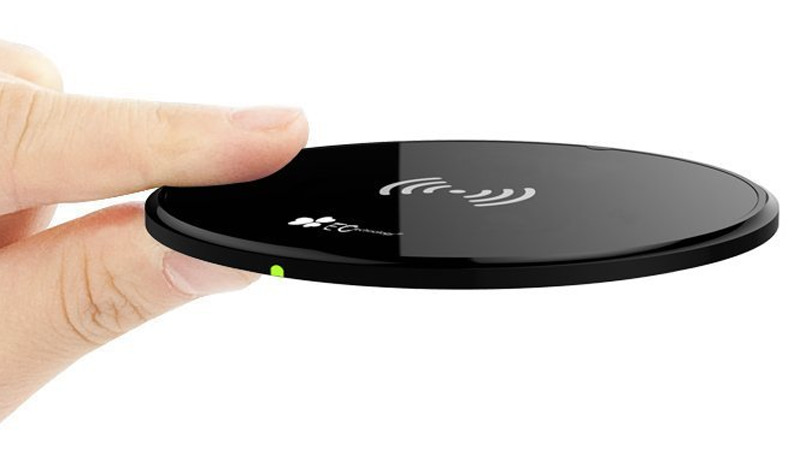 A new report sheds some doubt on Apple's "iPhone 8" including Energous wireless charging at-range technology, and suggests that it will either use the Qi or the Airfuel protocols.
In a research note provided to AppleInsider, Timothy Arcuri from Cowen and Company believes that wireless charging will make an appearance in the so-called "iPhone 8." However, which solution will be utilized is not clear — but it probably won't be Energous making an appearance.
One well-developed technology, Qi, utilizes one coil inside a compatible device phone needing rough alignment with a matching coil on a designated pad. The competing Airfuel specification supports a coil as well as magnetic resonance which does not need to be placed in the same proximity, or accuracy, as a device with a Qi coil.
Arcuri notes that there are chip sets and supporting gear intended for mobile devices that support both Qi and Airfuel, with the Galaxy S6 utilizing one such implementation. Additionally, there are already third-party charging case and pad combinations available now for the iPhone.
Energous is likely out
The often-promised Energous technology uses 5GHz radio frequency emissions coupled with beam-forming to deliver power at range. However, the U.S. Federal Communications Commission has only approved an a version which delivers very low power only over a few inches.
In January, Energous CEO Steve Rizzone said that the company had signed a deal to put Energous charging solutions in a device from ""one of the largest consumer electronics companies in the world" but declined to say who it was, or what product it would end up in. However, the most recent quote from the CEO is not the first time that a connection with Apple was insinuated, with nothing ultimately developing.
A longer range version of the product has not received FCC approval as the higher power levels would likely violate FCC rules regarding unlicensed transmitters and possibly exceed delivered power regulations as well. Arcuri believes that in its current form, Energous' technology would never be approved by the regulatory agency.
The company is thought to be working on three new iPhones, including two modest "iPhone 7s" upgrades and a flagship "iPhone 8," which other than including wireless charging technology, is rumored to include a 5.2-inch curved OLED display with embedded sensors, and possibly some form of facial recognition technology.