Apple, Foxconn & TSMC consider swooping in on Toshiba's flash memory business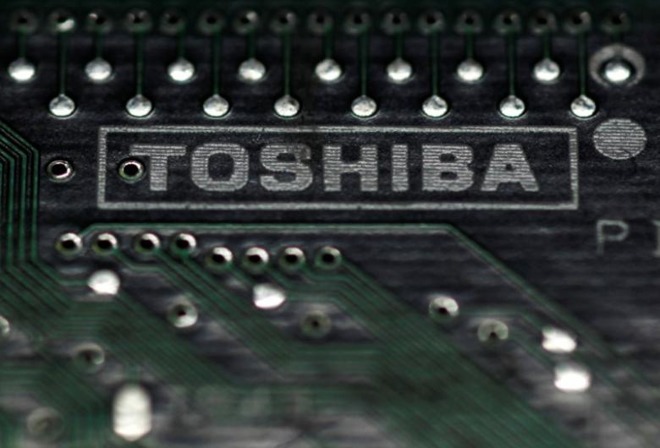 AppleInsider may earn an affiliate commission on purchases made through links on our site.
Apple, Foxconn, and TSMC are among a group of over 10 companies hoping to win a majority stake in Toshiba's flash memory business, reports say.
Some other bidders include Microsoft, SK Hynix, Micron Technology, and Western Digital, according to DigiTimes, quoting Japan's Nikkei. The latter noted that Toshiba is asking bidders to value its operations at about 2 trillion yen ($17.6 billion), and make at least a 50 percent investment.
The Toshiba board is expected to hold a final meeting on the sale on Friday, then organize an emergency shareholders' meeting in March before an official decision on whether to go ahead later that month. Share sales would only begin in April at the earliest, but could be a fait accompli by the end of May.
The outcome of the sale could have a major effect on Apple — Â Toshiba remains the largest supplier of memory for the iPhone, according to Nikkei.
Toshiba remains the largest supplier of flash memory for Apple's iPhone.
Word that Toshiba was interested in spinning off its memory business first surfaced back in 2015, when the company also sold its image sensor business to Sony to $155 million. Changes at Toshiba have come after the company was embroiled in an accounting scandal, in which it overstated profits.
Previously in looking to sell its flash memory business, the company wanted to limit the stake bidders could hold to 20 percent or less, which would've allowed Toshiba to retain control. It is the second biggest memory chip supplier in the world, and despite the broader firm's financial woes, the memory unit produced 110 billion yen ($973.5 million) in profits during a fiscal year ending last March.
On Feb. 14, Toshiba revealed that its net worth would drop to 150 billion yen (minus $1.3 billion) without radical action, owing to problems like its accountancy scandal and billions of dollars in losses on its nuclear operations.
Investment by Apple or one of its key suppliers could be useful to the former's bottom line, potentially locking up memory shipments while keeping prices low. The company is constantly working to maximize profit margins, often by putting pressure on suppliers to offer better deals.