Samsung's 'Galaxy S8+' may challenge Apple with 6.2-inch screen & iris scanner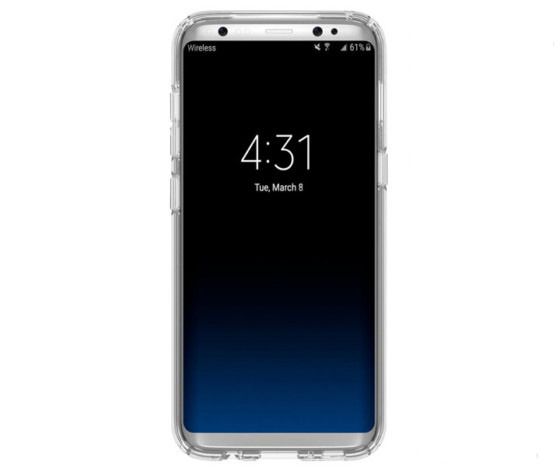 Samsung is reportedly developing a version of its upcoming "Galaxy S8" that will compete in some respects not just with Apple's iPhone 7 Plus, but also eye-scanning technology only expected in iPhones shipping later this year.
The "Galaxy S8+" will offer a 6.2-inch, Quad HD+ (3200-by-1800 pixel) AMOLED screen as well as an iris scanner, according to a specifications sheet obtained by well-known leak source Evan Blass. An iris scanner and/or 3D facial recognition have been rumored for this year's "iPhone 8," possibly as a supplement or outright replacement for Touch ID.
The "plus" designation suggests that Samsung is hewing closely to Apple's product marketing strategy. The latter has been selling "Plus" iPhones since 2014, equipped with bigger 5.5-inch displays and some other technical advantages, most recently a dual-lens camera.
The S8+ is further expected to offer 4 gigabytes of RAM, 64 gigabytes of storage, and a microSD slot, along with other features like a 12-megapixel "dual pixel" camera on the rear, and an 8-megapixel front shooter. As on past Samsung devices, the phone should support wireless charging — something also rumored as coming to iPhones.
A minimum 64 gigabytes of storage would likewise fall in line with "iPhone 8" rumors. Apple however may stick to 3 gigabytes of RAM rather than 4, at least if the device is similar in that respect to a rumored "iPhone 7s Plus." A basic "iPhone 7s" may have just 2 gigabytes.
The core feature on the "iPhone 8" is likely to be an edge-to-edge, 5.8-inch OLED display, though the practical screen space may be just 5.15 inches. The remaining area could be dedicated to virtual buttons, doing away with a physical home button entirely.
It's not certain when an "S8+" or even the regular S8 will launch, but one rumor has put the S8's date as Apr. 21.