First look: Nintendo's iPad-like Switch hybrid game console launches, with iOS support on the way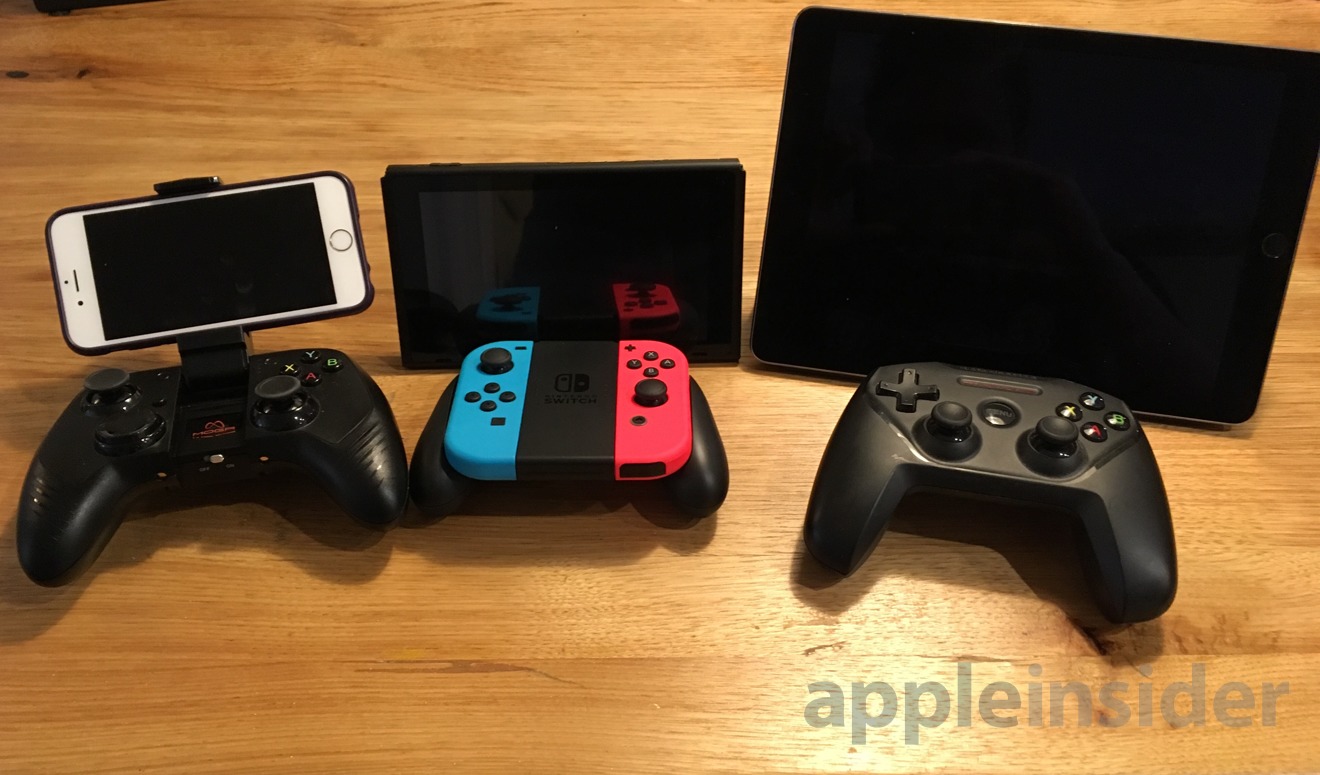 Taking a cue from the touchscreen tablet market kickstarted by Apple's iPad, Nintendo on Friday launched a hybrid home and portable game console. It's set to feature integration with an official Nintendo app for iOS, though it is not yet available at launch.
Tech fans and gamers have historically noted similarities between Apple and Nintendo, despite the fact that the companies compete in very different markets. Both are known for an emphasis on quality in their devices, as well as a marriage of hardware and software.
In addition, the two companies are well known for taking risks — Â something the Switch most certainly does, with a concept and form factor unique among the "big three" home game console makers, which include Sony and Microsoft.
Despite the rise of the iPhone for mobile gaming, Nintendo has continued to find some success with its dedicated portable game machine, the Nintendo 3DS and its predecessor the DS. The same, however, cannot be said for its home game consoles, where the Wii U struggled after the blockbuster success of the Wii.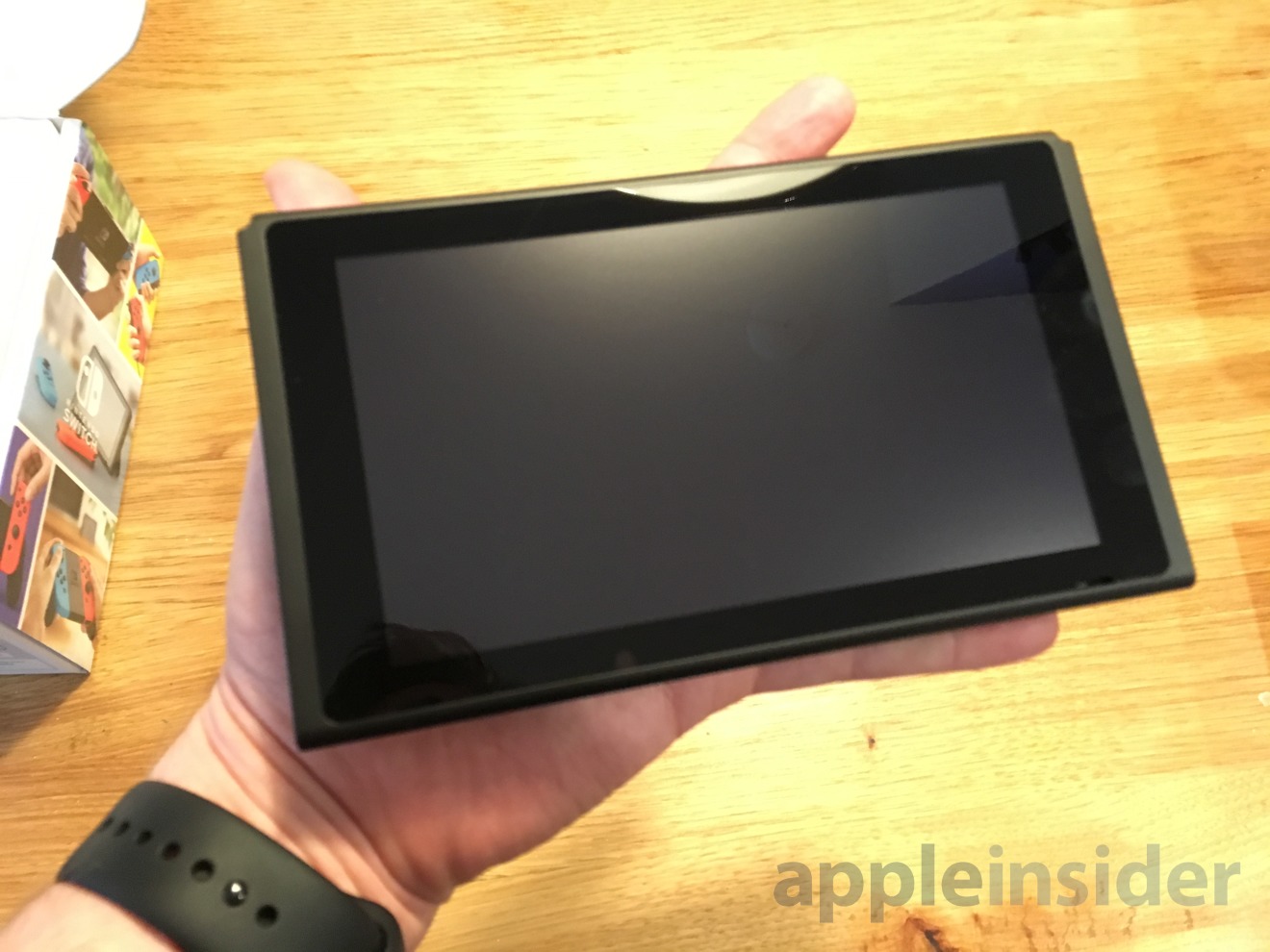 Nintendo is hoping its success in portables can carry over with the new hybrid switch, the brains of which is a touchscreen tablet measuring 6.2 inches diagonally. That's smaller than Apple's iPad mini, which has a 7.9-inch display, though the iPad mini has a "taller" 4:3 ratio compared to the Switch's widescreen 16:9 form factor.
Given that the Switch is likely to be used by children and adults alike, Nintendo unsurprisingly opted for a plastic finish on its tablet-style device. It also includes a kickstand on the back, which can be used for portable gaming sessions.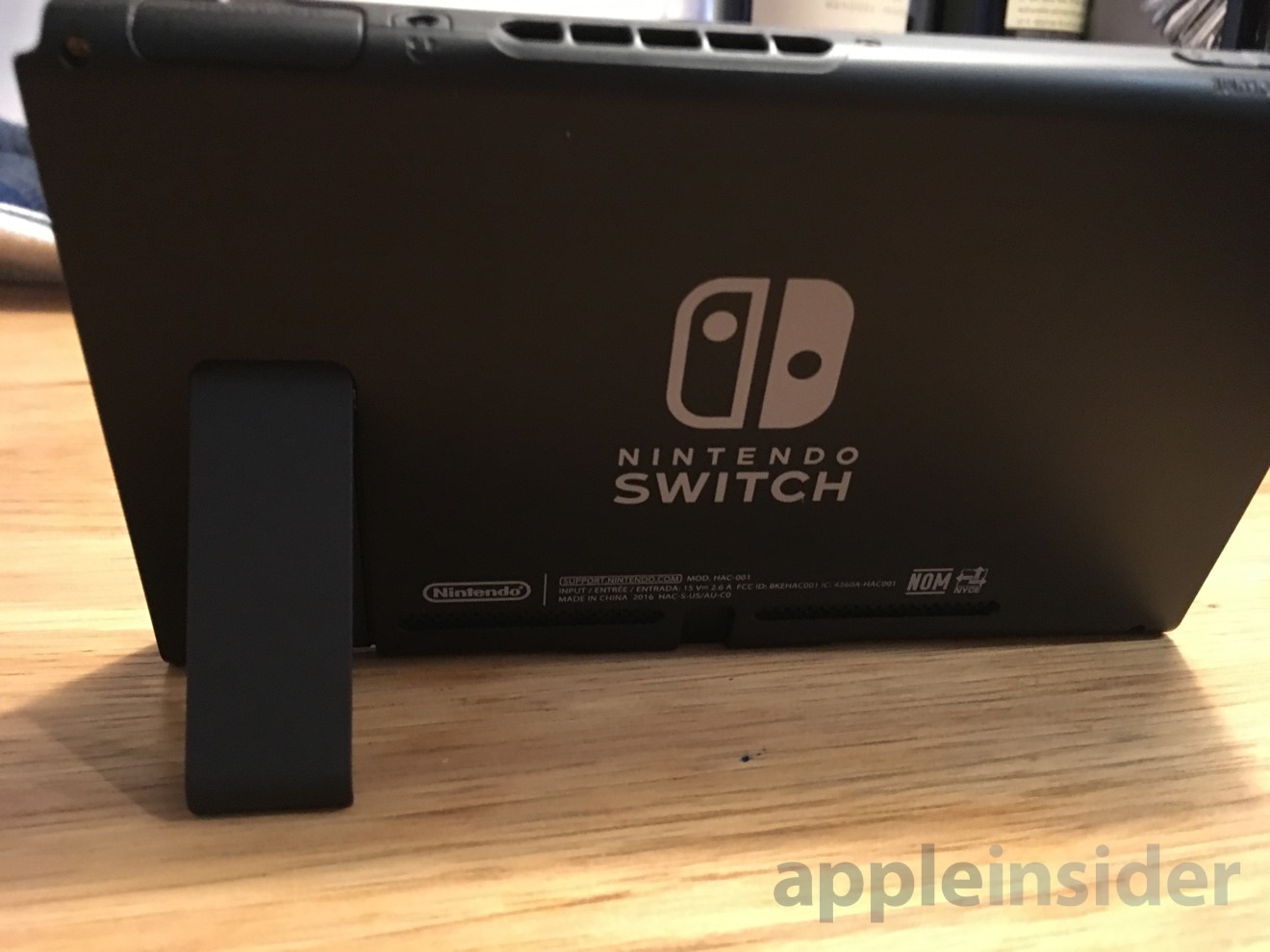 It won't serve as a true iPad competitor, however: The Switch lacks apps like Netflix at launch, and does not even feature a web browser. It's possible such functions could be added down the road via software updates.
If you're a hardcore, traditional iOS gamer, then you likely have a dedicated controller. The Switch with its removable JoyCon controllers is not quite as portable, but makes for a better on-the-go option than an iPad with a Bluetooth controller — especially if you're playing on a train or airplane where it might be difficult to prop up the iPad.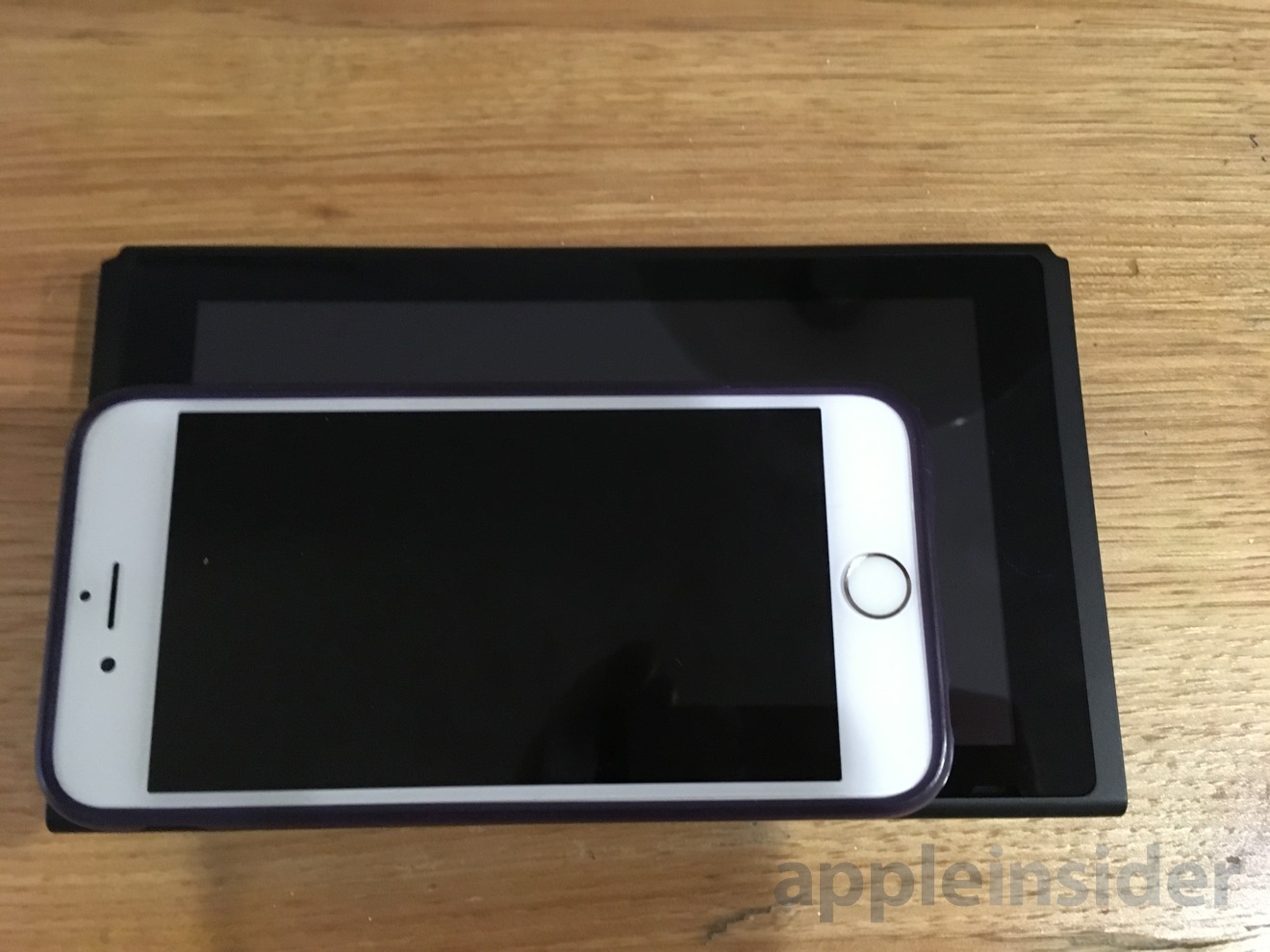 When at home, the Switch console can be docked, where the screen is obscured and the game can now be played on your HDTV. The JoyCon controllers are removed and inserted onto a plastic accessory that makes them more akin to a regular at-home controller.
Off-again, on-again Apple partner Nvidia is responsible for the central and graphics processors in the Switch, which are based on its Tegra system-on-a-chip design. Nvidia has also pushed the Tegra platform for tablets and other portable devices that compete with Apple's own custom A-series processors found in the iPhone, iPad and Apple TV.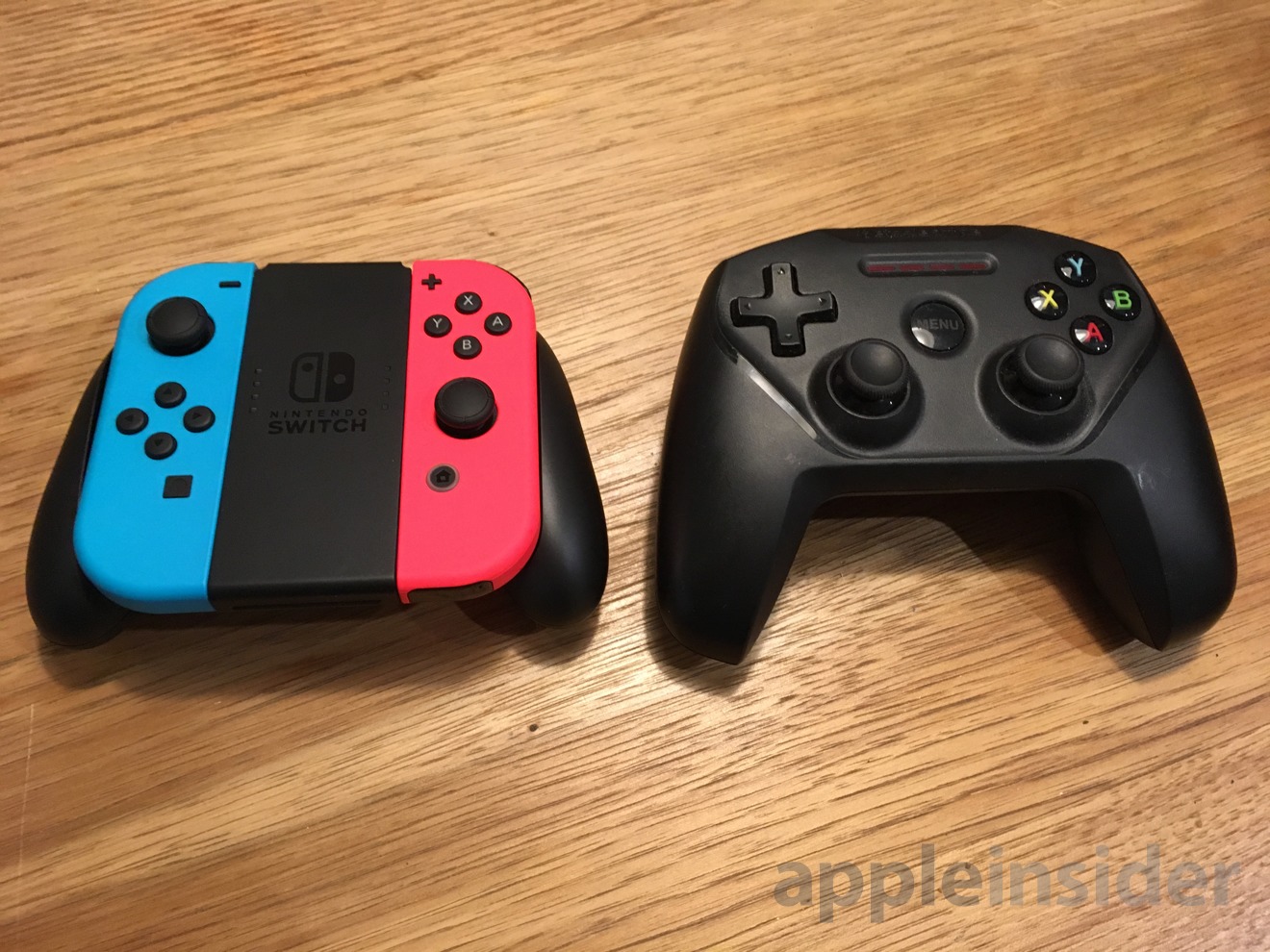 In some ways Nintendo's home-and-portable machine is accomplishing through hardware what Apple currently offers via software: Gamers can access universal titles for iOS and Apple TV, complete with dedicated controller support and synced iCloud game saves. Of course, not being dedicated "hardcore" gaming machines, the iPhone and Apple TV have not attracted the caliber of games that Nintendo makes for its consoles, such as the Switch launch title "The Legend of Zelda: Breath of the Wild."
Things are changing, however. Last year, Nintendo launched its first iPhone game, Super Mario Run, and raked in downloads and in-app purchases. It's unlikely, however, that titles like "Legend of Zelda" or even a traditional Mario game will come to iOS as long as Nintendo is selling gaming hardware.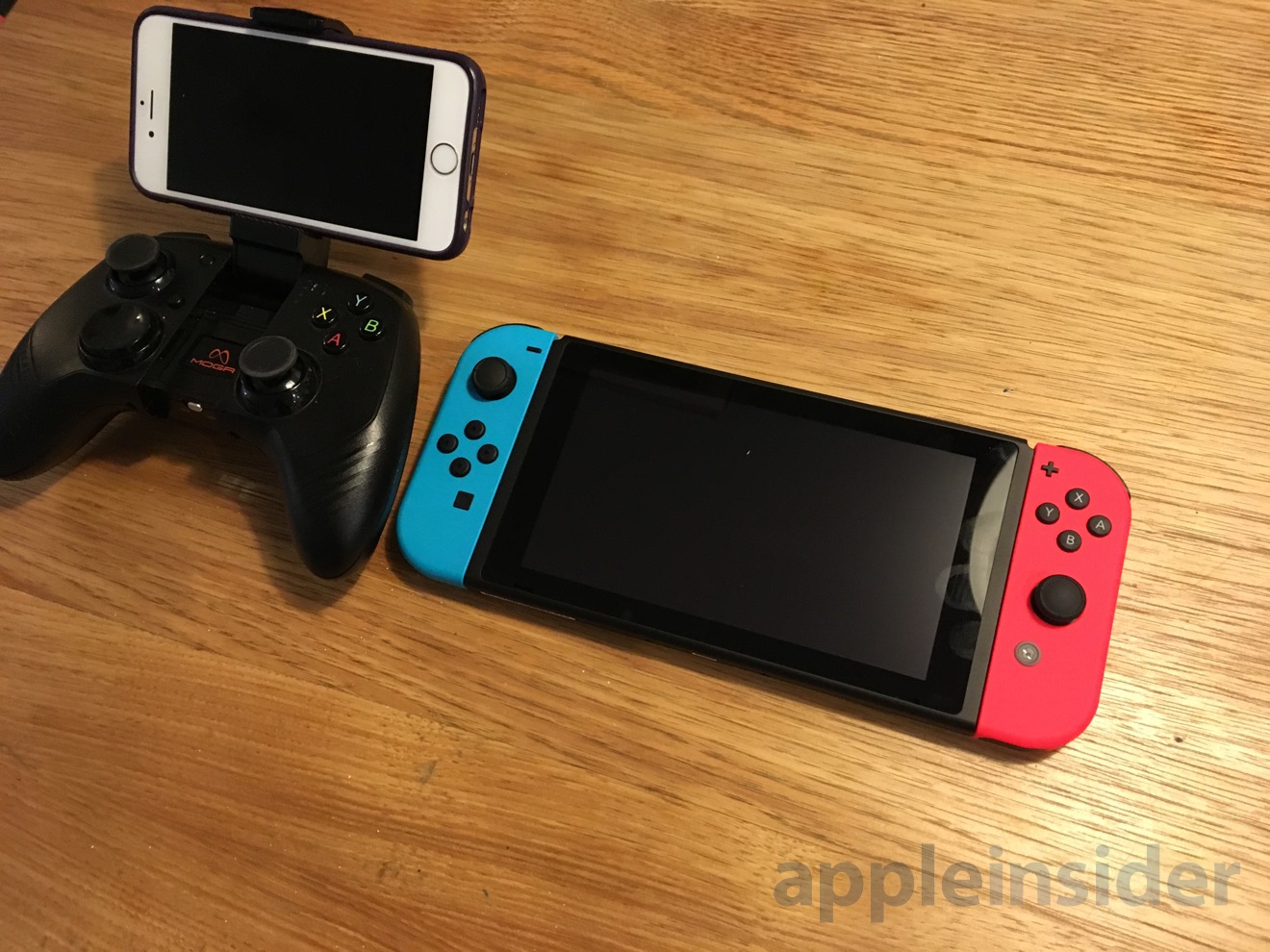 Nintendo has also announced that the Switch will offer remote parental controls via a dedicated iOS application. Users will be able to set time limits for their children, and also set certain windows of time when the console cannot be used.
By default, the limits will only trigger reminders, but stricter parents will be able to force the system to suspend itself outside of the allotted time windows. They can even be customized based on the day, allowing children to play for longer periods on the weekends.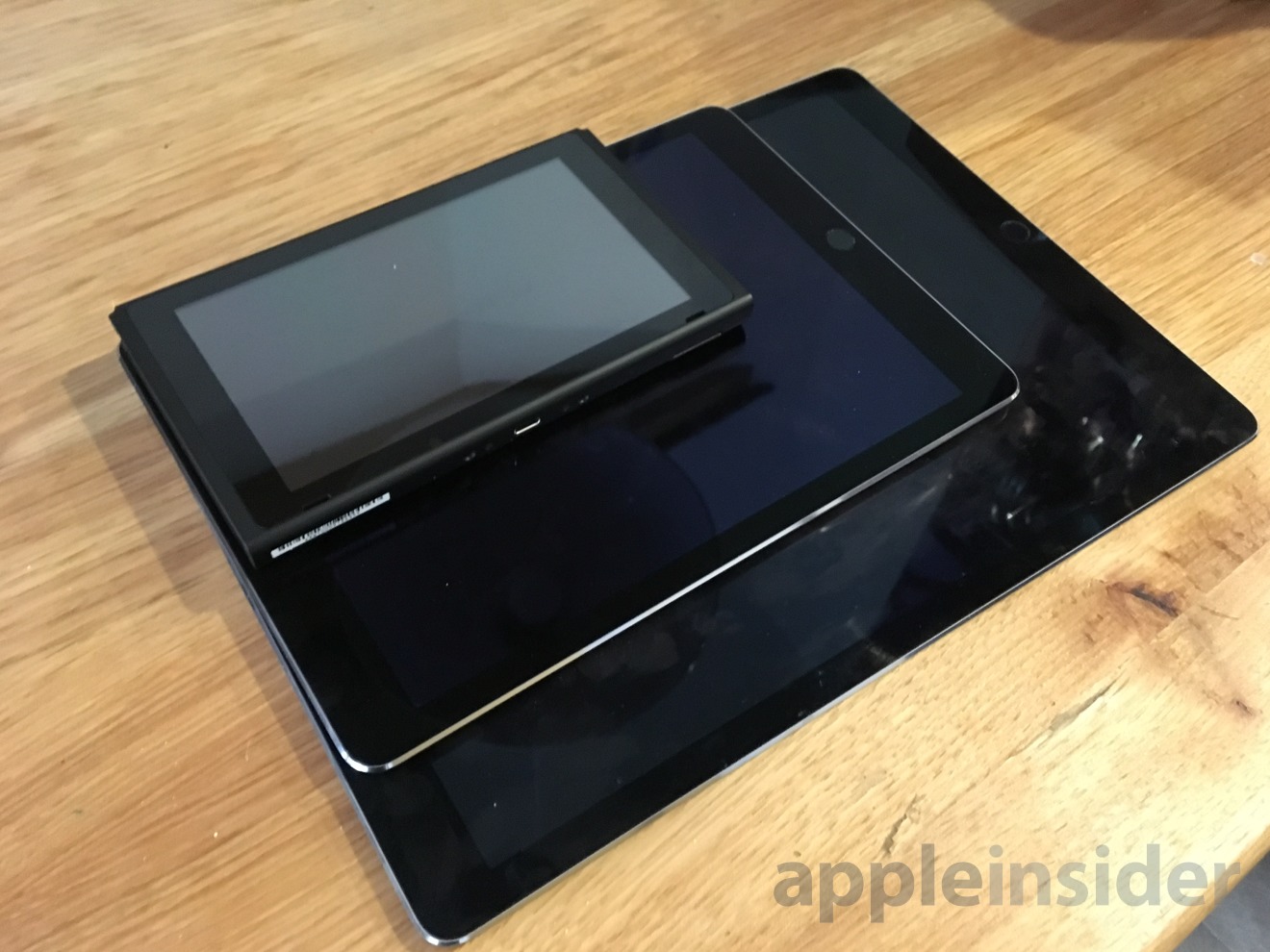 Parents will also be able to see which games their children are playing, complete with monthly reports, and whether they went over their limit.
The app will allow games over a certain age rating to be blocked as well. Parents can also prevent children from using features like chat or social media integration, adjustable on a per-game basis.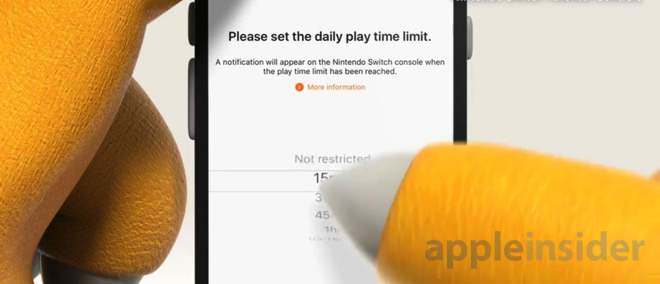 The iOS app was not quite ready for the launch of the Switch on Friday, as the system ships without those capabilities. A Nintendo representative indicated to AppleInsider that the feature will be added in a forthcoming software update, but no timetable was given.
Still, interoperability between the iPhone and a Nintendo game console is a major step for the Japanese company, which has historically resisted both competing platforms and the rise of smartphones.
AppleInsider will have full coverage of iOS integration with the Nintendo Switch once it's available.