Apple captured 540% the profits of Samsung Mobile in 2016 as China's phone makers battled for scraps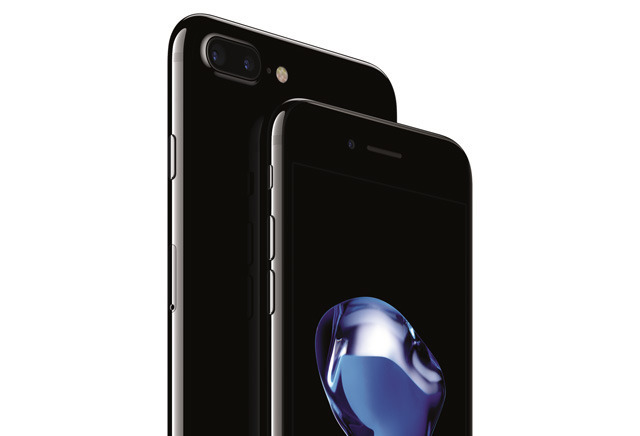 Apple's iPhone continued to grab the vast majority of smartphone profits globally, due to poor performance by Samsung and largely profitless production of massive numbers of lower end models by several companies in China.
Numbers reported by The Korea Herald from Strategy Analytics estimated that of the $53.7 billion in operating profits generated by the entire global smartphone market, Apple took $44.9 billion.
The firm stated that Samsung Mobile posted operating profits of $8.3 billion, despite shipping more smartphones than Apple over the entire year. In the fourth quarter, Apple sold more iPhones than Samsung's entire range of smartphones, largely as a result of the massive recall of defective Galaxy Note 7 models.
Samsung Mobile [IM] itself reported fiscal 2016 operating income of 10.81 Trillion KRW ($9.44 billion). That group also includes Samsung's minor sales of tablets, PCs and other minor devices. Apple reported total operating revenue for fiscal 2016 of $60 billion. It's not clear how Strategy Analytics arrived at its numbers, but in any case the disparity between Apple's ability to make money and Samsung's inability is striking.
An even greater contrast is apparent in China, where Huawei, despite being the largest phone maker in China, reportedly posted profits of only $929 million, which Strategy Analytics said represented 1.6 percent of global profits. Top Chinese brands together amounted to less than five percent of global smartphone profits
The firm also reported that "OPPO took 1.5 percent of the global profits, while its rival Vivo accounted for 1.3 percent," however Oppo and Vivo are actually two subsidiary brands produced by BBK Electronics. Regardless, all three top Chinese brands together amounted to less than five percent of global smartphone profits.
Xiaomi, the third largest Chinese phone maker, has struggled with profitability. Last November, its former global Vice President Hugo Barra admitted in an interview that his company "could sell 10 billion smartphones and [the company] wouldn't make a single dime in profits," describing that the company has been giving away phones "without making any money" with the intent to make money in reoccurring revenue streams. Barra has since left the company.
ZTE, which has been shipping a similar volume of phones compared to Xiaomi, was poised to report about a half billion dollars in profit last year but ended up reporting losses of $342 million after it was forced to pay $892 million in penalties for criminal conduct in violating U.S. sanctions and lying about it.
The inability of China's top five brands to earn even 5 percent of global profits despite getting so much ink for all the low-end devices they ship to lower tier cities in China makes a mockery of the incessant reporting of Apple "falling behind" in the Chinese market while earning virtually all of the available profits in the industry, both in China and everywhere else.
Outside of smartphones, which were historically profitable for most manufacturers, Apple also earns significant profits from sales of Mac, iPad and wearables among competitors that earn virtually nothing from their efforts.