Spotify may go with Apple Music-like album exclusives in new label deals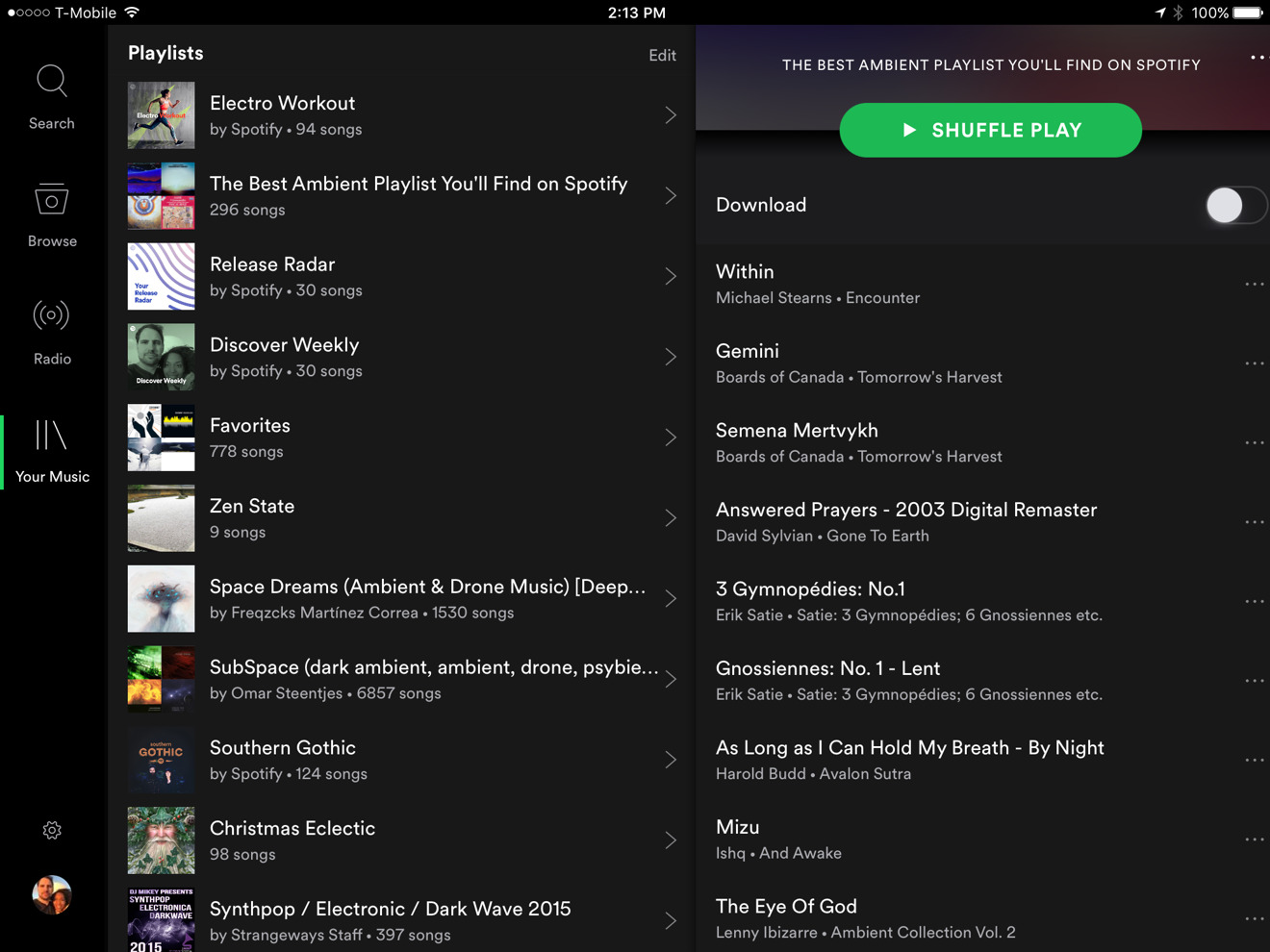 Spotify is nearing new deals with major record labels that could result in some albums becoming exclusives to its paid tier, a report said on Thursday.
Labels and others have often complained about Spotify's ratio of free to paid subscribers. While the free tier still generates money through ads, the amount is much less than from Premium customers.
At the moment, there are relatively few perks to the Premium upgrade — some of these include ad-free listening, offline caching, and higher audio quality. Actual content is identical. Apple, in contrast, offers no free listening past a three-month trial period.
Talks have accelerated recently after months without progress, the sources said. Though the situation could reverse, it's thought that signed deals could be just weeks away.
It's not yet clear if Premium exclusives would also be exclusive to Spotify in general. Spotify rivals Apple Music and Tidal have leaned heavily on the idea, usually with temporary windows. In rarer cases, some songs and albums have become permanent exclusives — an example being Taylor Swift's "1989," which is still under lock at Apple.
Labels Universal, Sony, and Warner all have minority stakes in Spotify, which is believed to be gunning for an initial public offering. A profitable operation would naturally make the company more appealing to investors.
The company is also testing the idea of a more expensive "Hi-Fi" plan, which like an identically-named one at Tidal would offer full-quality lossless audio. It could cost anywhere between $5 and $10 extra per month.