JP Morgan raises Apple target to $165, sees sales of 260M iPhones in 2018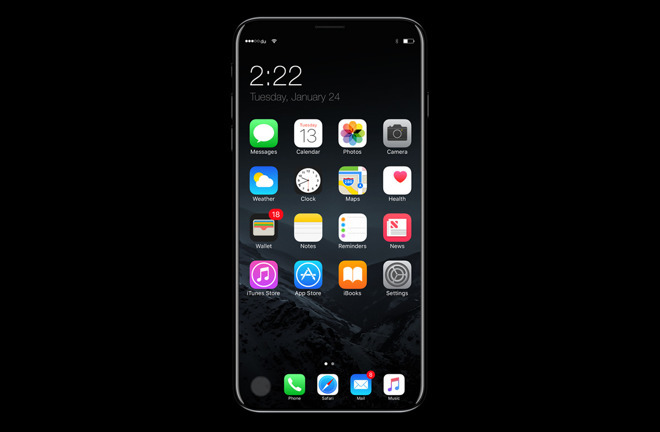 AppleInsider may earn an affiliate commission on purchases made through links on our site.
Buying in on hype for an anticipated 10th anniversary "iPhone 8" super-cycle, investment firm J.P. Morgan has raised its price target on shares of Apple to $165.
Analyst Rod Hall believes that Apple will sell 260 million iPhones in fiscal year 2018, up from his previous projection of 245 million. The new $165 price target is also up from a former 12-month forecast of $142 per share.
According to a proprietary replacement model developed by J.P. Morgan, the average relevant base age for an iPhone by this September will be around 6.4 quarters.
"This is the highest we have seen in four years, driven by two years of relatively weak replacement behavior on our calculations," Hall wrote.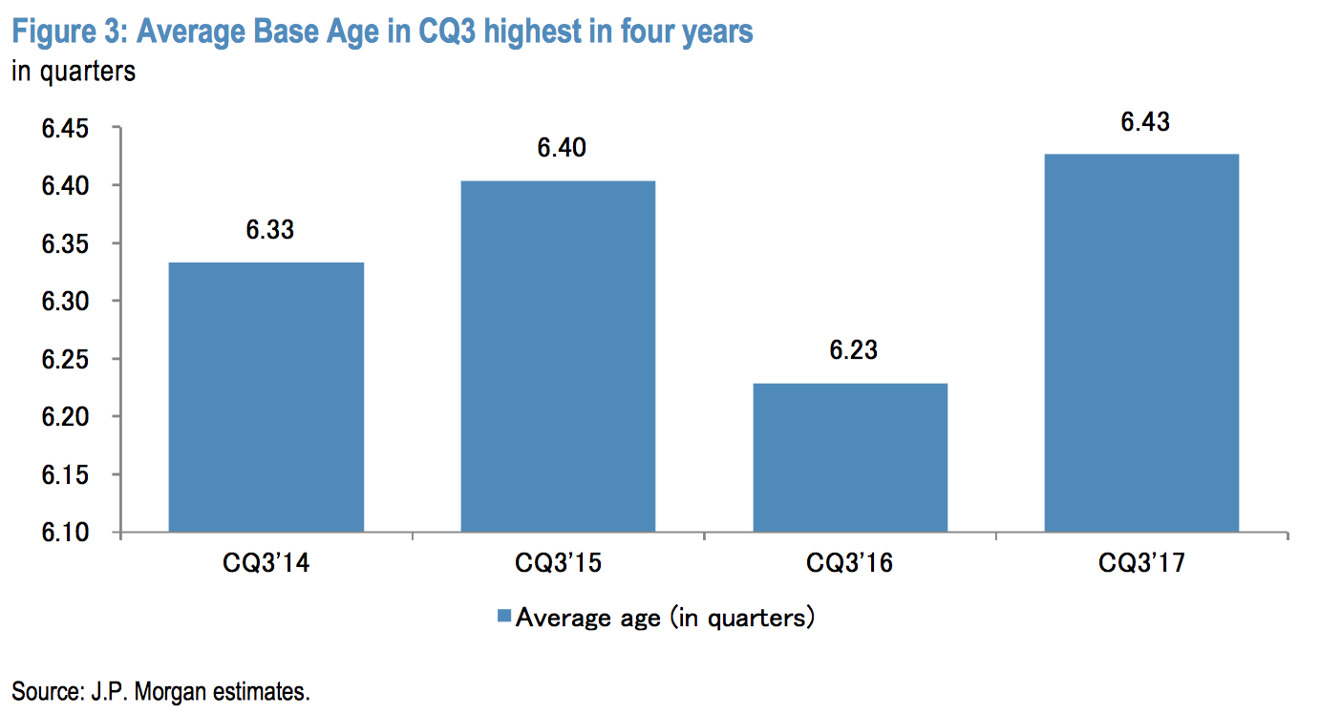 As a result, Apple could be primed to draw in massive new upgrades with an anticipated "iPhone 8" redesign. The company is expected to introduce three new iPhone models this year, with a high-end anniversary model featuring an edge-to-edge OLED display, glass chassis, and new 3D forward facing camera system that could add biometric facial recognition and augmented reality applications.
Hall's expectations for the "iPhone 8" are largely in line with rumors, including the suggestion that the device could be priced starting at more than $1,000, making it the most expensive iPhone to date.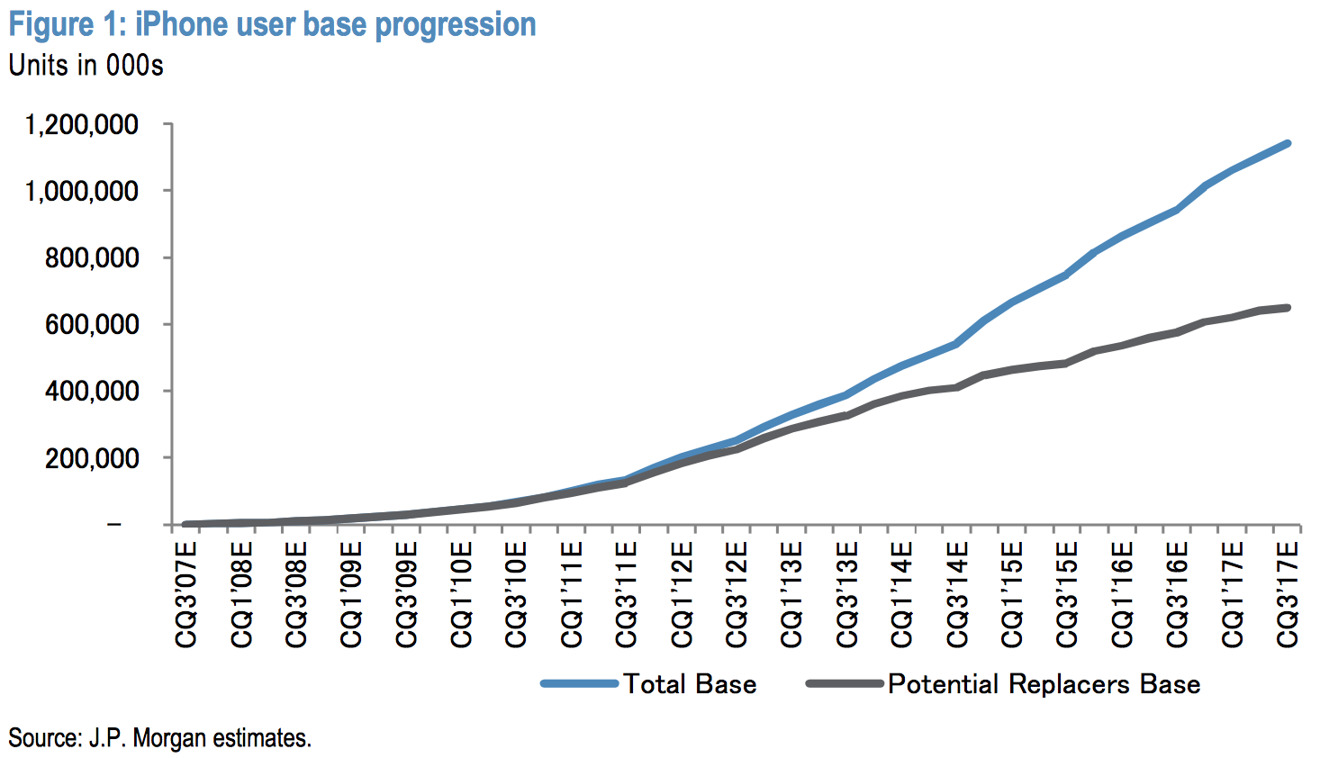 To him, the real challenge for Apple later this year will be whether the company can produce enough to meet consumer demand. Specifically, the new technology said to be adopted by Apple — Â OLED in particular — Â is expected to limit the company's ability to produce hardware.
J.P. Morgan estimates suggest the iPhone user base will be 1.14 billion total handsets in use by the end of the September 2017 quarter, up from 542 million heading into the iPhone 6 cycle in late 2014. Hall estimates that first-time iPhone owners will make up 57 percent of the total base by September heading into the "iPhone 8" and "iPhone 7s" product cycle.