Apple assembler Foxconn sees quarterly revenues surge on high iPhone sales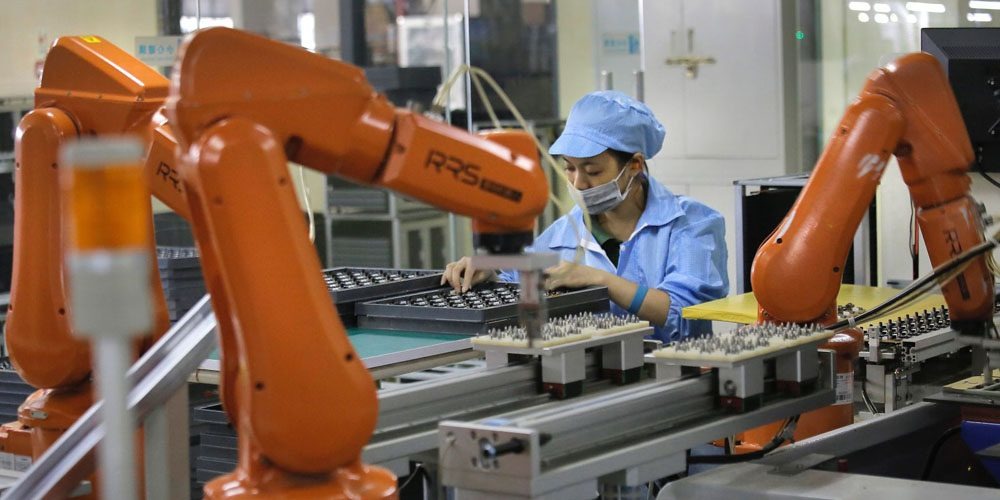 Apple's main assembly partner, Foxconn, reportedly saw its net income jump 30 percent to $2.3 billion in the December quarter, fueled heavily by the first full quarter of iPhone 7 sales.
The amount is well in excess of the $1.6 billion consensus estimate among analysts, according to Bloomberg calculations. Foxconn is believed to derive about half its sales from Apple, which sold approximately 78.3 million iPhones during the quarter, setting a new record.
Foxconn was also boosted by a recovery at Sharp, which it bought in August and in February turned its first quarterly net profits in two years. Foxconn cut expenses at the firm by consolidating production lines, improving distribution, and taking advantage of new parts procurement abilities. Though it makes other products, Sharp is likewise an Apple supplier, churning out displays.
Foxconn is further said to be doing well in sales of robots and robotic arms. Some of the machines it produces are used at its own factories, replacing human workers.
Citigroup analyst William Yang has suggested that Foxconn revenues could rise as much as 43 percent in the second half of 2017 versus the first as Apple prepares to ship the "iPhone 8." That device should feature a 5.8-inch Samsung OLED screen, with a portion dedicated to a "function area" replacing a physical home button. It may also use wireless charging, 3D facial recognition, and/or iris scanning.