Rumor: Supply chain issues with 'iPhone 8' 3D sensors may lead to late launch in Oct. or Nov.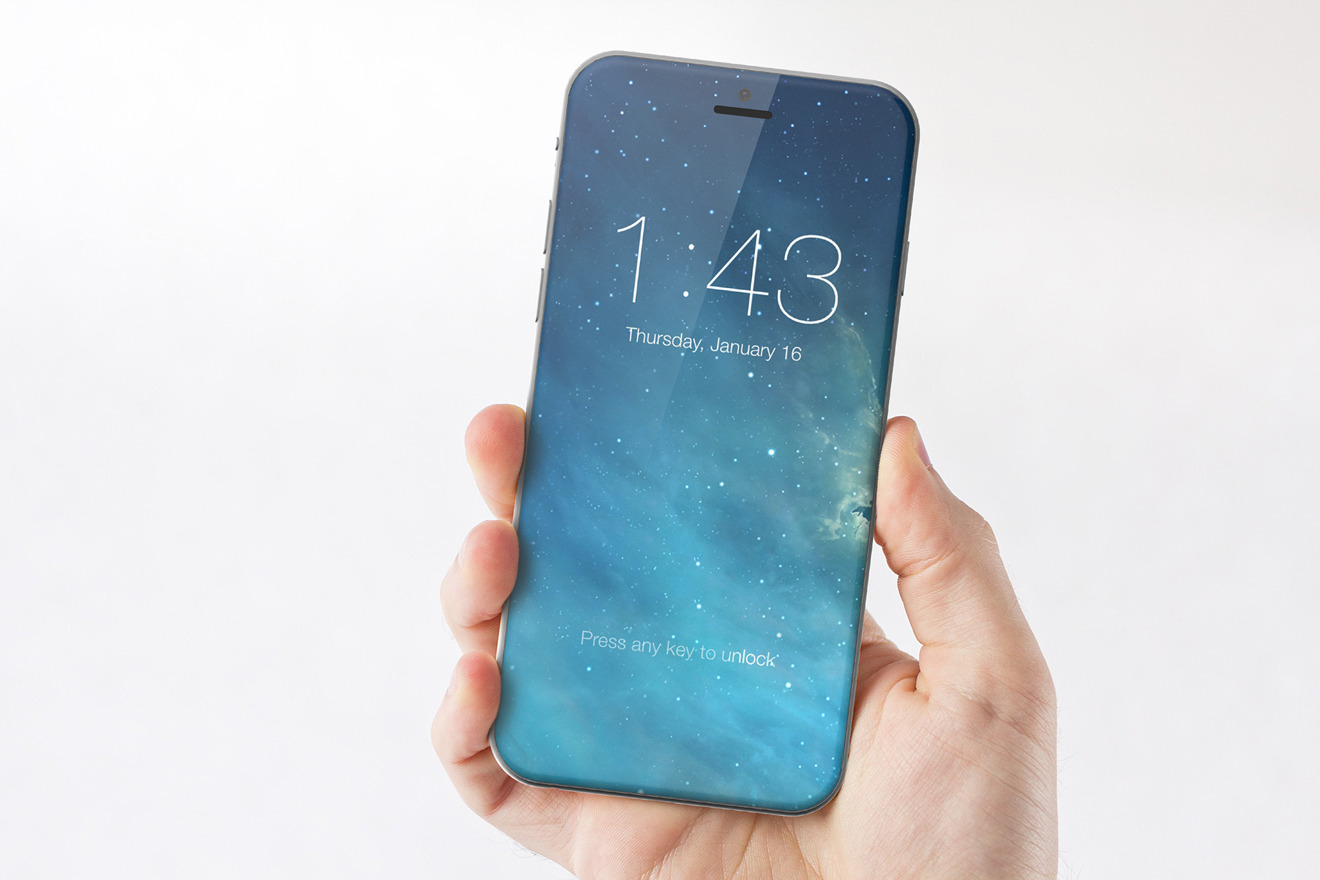 New supply chain reports suggest that Apple is having difficulty with the design and sourcing of components of the "iPhone 8," affording credence to earlier reports that the high-end device may not launch in September.
The Chinese-language Economic Daily News reports that "technical issues" related to the OLED screen lamination process and unspecified difficulties with the 3D sensing system in the "iPhone 8" could potentially cause delays, shifting the launch to October or November.
It is not clear if the publication means that the device will debut at an event in October or November, or won't start selling until that timeframe. As of late, a new iPhone generation is announced in September, with shipments in late September or early October, with demand outstripping supply for at least a month.
The report by the Economic Daily News is the third suggesting that the 3D sensor was leading to problems with the design. A report in early March suggested that STMicroelectronics was having difficulty with parts fabrication.
Suppliers for components in the iPhone 8 named by Wednesday's report are TSMC, Foxconn Electronics, Pegatron Technology, Wistron, Advanced Semiconductor Engineering (ASE), Largan Precision, Cyntec and Yageo. Himax was recently reported to be the source of components for the 3D sensor cited as a possible reason for delays.
Apple's "iPhone 8" is expected to use a 5.8-inch edge-to-edge OLED panel with a 5.1-inch practical area, the rest being dedicated to virtual buttons. Other features rumored to be included in the device are a 3D facial scanner, and other sensors embedded in the front glass of the device.