Apple considers investing 'several billion dollars' for stake in Toshiba chip business, report says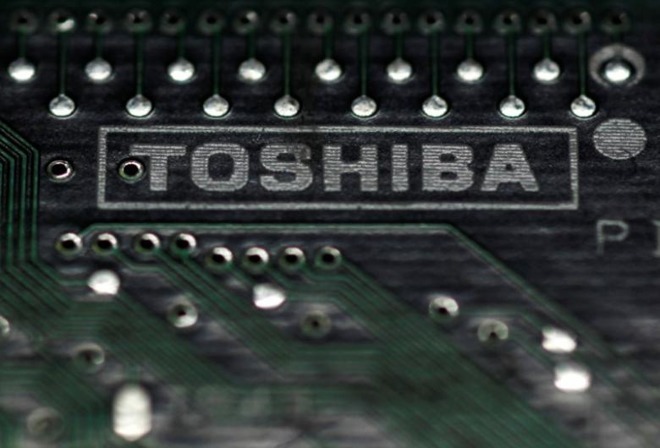 According to the latest industry whispers surrounding the sale Toshiba's semiconductor unit, Apple is considering investing several billion dollars in a bid that would give it and partner investor Foxconn a more than 20 percent stake in the business.
Citing a report from Japan's national broadcaster, NHK, Reuters says Apple is deciding whether to take a decreased stake in the embattled Toshiba chip unit to skirt governmental regulations limiting the transfer of Japanese technology to outside companies.
The investment proposal would grant Apple more than 20 percent control of Toshiba's semiconductor business, allowing the Japanese company to maintain partial stake in the unit, sources said. A separate report from Bloomberg notes Apple manufacturing partner Hon Hai, better known as Foxconn, could control as much as 30 percent of the resulting business if its leading bid is accepted.
Foxconn reportedly put $27 billion on the table in its offer, but the firm's ties with China could sour the deal. By allowing Toshiba to retain a portion of its semiconductor arm, Apple and Foxconn hope to push the deal past regulatory hurdles.
Facing over $9 billion in losses tied to its U.S. nuclear operations run under the brand Westinghouse, Toshiba is highly motivated to sell. That sense of urgency is a double-edged sword. Toshiba wants to recoup capital for its writedown, but might be willing to accept a relatively low bid from a less contentious suitor to hasten the process.
Toshiba is also considering an $18 billion offer from U.S. chipmaker and Apple supplier Broadcom, as well as a $4.6 billion investment arranged by the Japanese government. Another Apple supplier, SK Hynix, is also said to be a major player in the battle for Toshiba's unit. Unlike competitors, the South Korean firm is reportedly recruiting Japanese investors to allay government concerns.
Foxconn ran into similar problems when it purchased floundering display maker Sharp in 2016. Much like the current situation, Foxconn's bid for Sharp was scrutinized, while the Japanese government fielded its own — lesser bid — under the Innovation Network Corporation of Japan.
Today's rumor is the latest development in Toshiba's last ditch attempt to offset U.S. losses. Even as the company narrowed down potential suitors this week, reports suggested the buyout process might be stalled by joint venture partner and bidder Western Digital Corp. The U.S. data storage giant contends Toshiba's plans to sell its chip unit may violate previously agreed upon contracts.