Alphabet Verily begins research on 10,000 patients to 'map human health'

Alphabet's health-focused moonshot Verily is launching Project Baseline — a project to both track long-term health of 10,000 people, and to create a map of human health.
Launched today, Alphabet and Verily are teaming with Duke University and Stanford Medicine for the program. Around 10,000 participants will be enrolled at a half a dozen study sites in California and North Carolina.
The study participants will span a range of human health, including both perfectly healthy and fit individuals, as well as those suffering from or with a high risk of diabetes and heart disease or other chronic diseases.
Verily will provide the "Study Watch" to participants. The watch isn't intended for wide consumer use, and isn't for sale outside the study.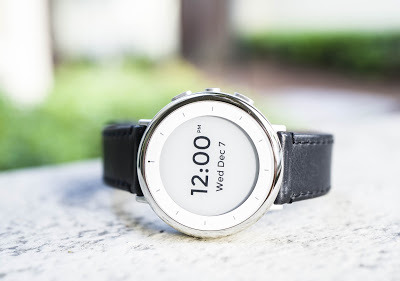 The Study Watch is a functional watch, but is a dedicated device and lacks niceties for users like the Apple Watch beyond simple time-telling. It includes sensors for electrocardiogram (ECG), heart rate, electrodermal activity, and inertial movements and can store six weeks of data collected from the sensors. Verily notes that the data is encrypted o the watch.
As a benefit for participants, Verily will sequence the genomes of participants, to see if there are genetic pre-dispositions for disease and illness not yet discovered. All results gleaned from the study, including the data gathered from the genome study, will be returned to the participants.
Doctors involved in the study caution that like with most wide-ranging studies, that results will take time. Duke Professor of Medicine Adrian Hernandez believes that it will be "at least five years" before study data is useful to researchers and the wider population.
Project Baseline appears to be taking a slightly different approach to research from a hardware perspective than Apple's HealthKit using the Apple Watch.
It isn't yet clear how the monitoring devices differ between the Apple Watch and the Study Watch. Regardless of the differences, both study methods require user input beyond the sensors on the wearable through questionnaires and surveys presented to the user.
Apple's HealthKit is also in use and being evaluated at both Duke and Stanford. Currently underway, in January Stanford University is offering to hand out up to 1,000 Apple Watches and up to $10,000 in funding to instructors and members of the faculty, as part of a new program to find innovative ways to use the Apple Watch in healthcare. Stanford also used the technology for diabetes medical trials in 2014, and a cardiovascular study in 2015.
Verily is seeking participants for the study at its website. Users outside the geographical areas that the study is launching in are invited to "build a Baseline Profile" to contribute to the map of human health.