AlwaysOnline adds 14 countries to iPad Apple SIM plans, cuts prices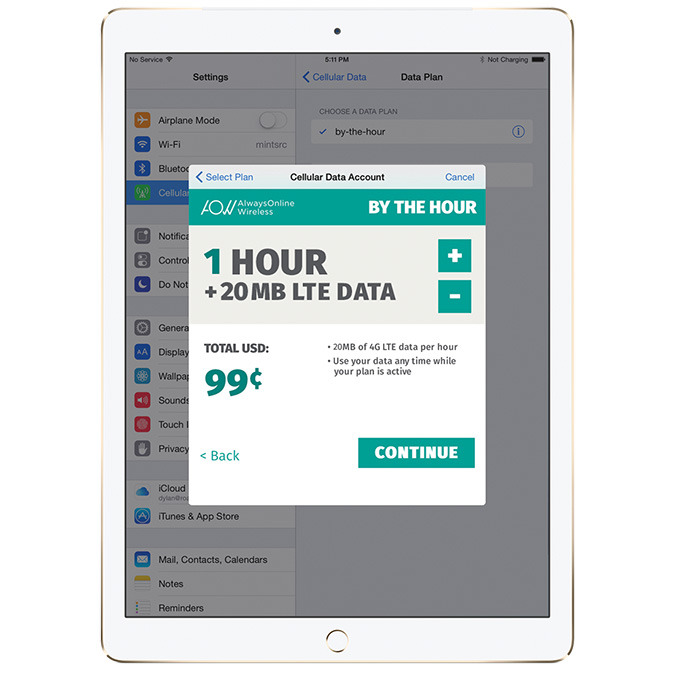 On Wednesday, AlwaysOnline Wireless — one of several data carriers serving iPads equipped with an Apple SIM — announced its expansion to 14 more countries, as well as broad price cuts to attract users.
The new regions include Armenia, the Bahamas, Bahrain, Bermuda, Bolivia, Bulgaria, Ecuador, Georgia, Guatemala, Honduras, India, Jordan, Morocco, and Uruguay. Overall, AlwaysOnline now has a presence in 88 markets.
Rates vary per country, but can be as little as 11 cents an hour in the U.K., and in many places are now down over 40 percent.
The changes may be in reaction to GigSky, another Apple SIM carrier, which in March added more than 40 regions while simultaneous raising data caps in places like Canada and the U.S.
An Apple SIM lets 4G-equipped iPad owners switch carriers on the fly. Relatively few carriers are supporting the technology so far — notable examples are 3, AT&T, Sprint, SoftBank, and T-Mobile. Both GigSky and AlwaysOnline cater mostly to travelers, who would otherwise have to buy new SIM cards or pay for international roaming, the latter of which can often be slow and expensive.
4G 9.7-inch iPad Pros come with an embedded Apple SIM. In other cases a card may come preinstalled, or be available for purchase — some carriers and countries have completely blocked the technology though, most notably China.