Apple apologizes to users for mistakenly saying their paid iCloud subscription was canceled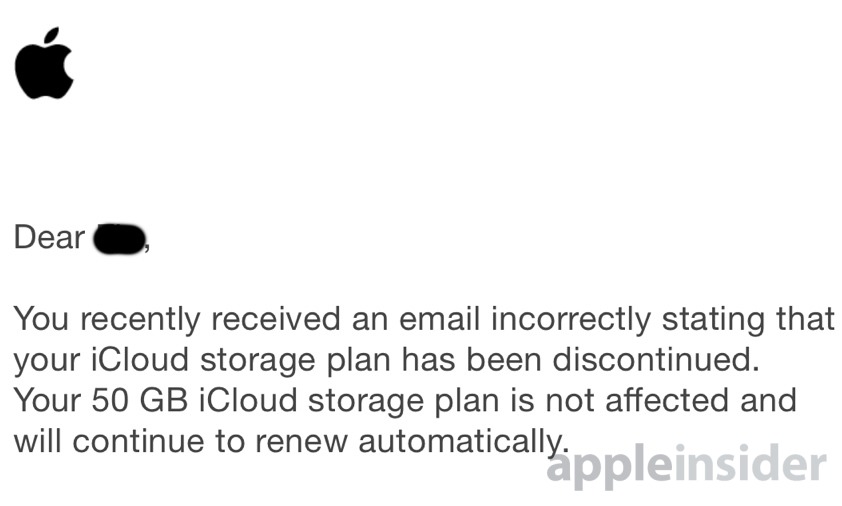 Days after an error led to false iCloud cancellation emails sent to subscribers, Apple has followed up with another note apologizing for the bug, and reassuring them that their plan remains in good standing.
On Wednesday of this week, a number of iCloud users received messages saying their subscription had been discontinued. The bug appeared to mostly affect 50-gigabyte tier subscribers.
On Saturday, Apple followed up with those same users to issue a formal apology, in an email entitled "Your iCloud storage plan renewal."
"You recently received an email incorrectly stating that your iCloud storage plan has been discontinued," the note reads. "Your 50 GB iCloud storage plan is not affected and will continue to renew automatically.
"We apologize for any inconvenience this may have caused. If you have any questions, please contact us."
While some users were mistakenly told their iCloud plan was canceled, others on Wednesday found errors if they tried to change their plan or manage their iCloud data. Some subscribers also received messages asking them to update their payment information, leading to speculation that the bug may have been associated with credit card authorization servers.