Apple Maps gains public transit directions for Paris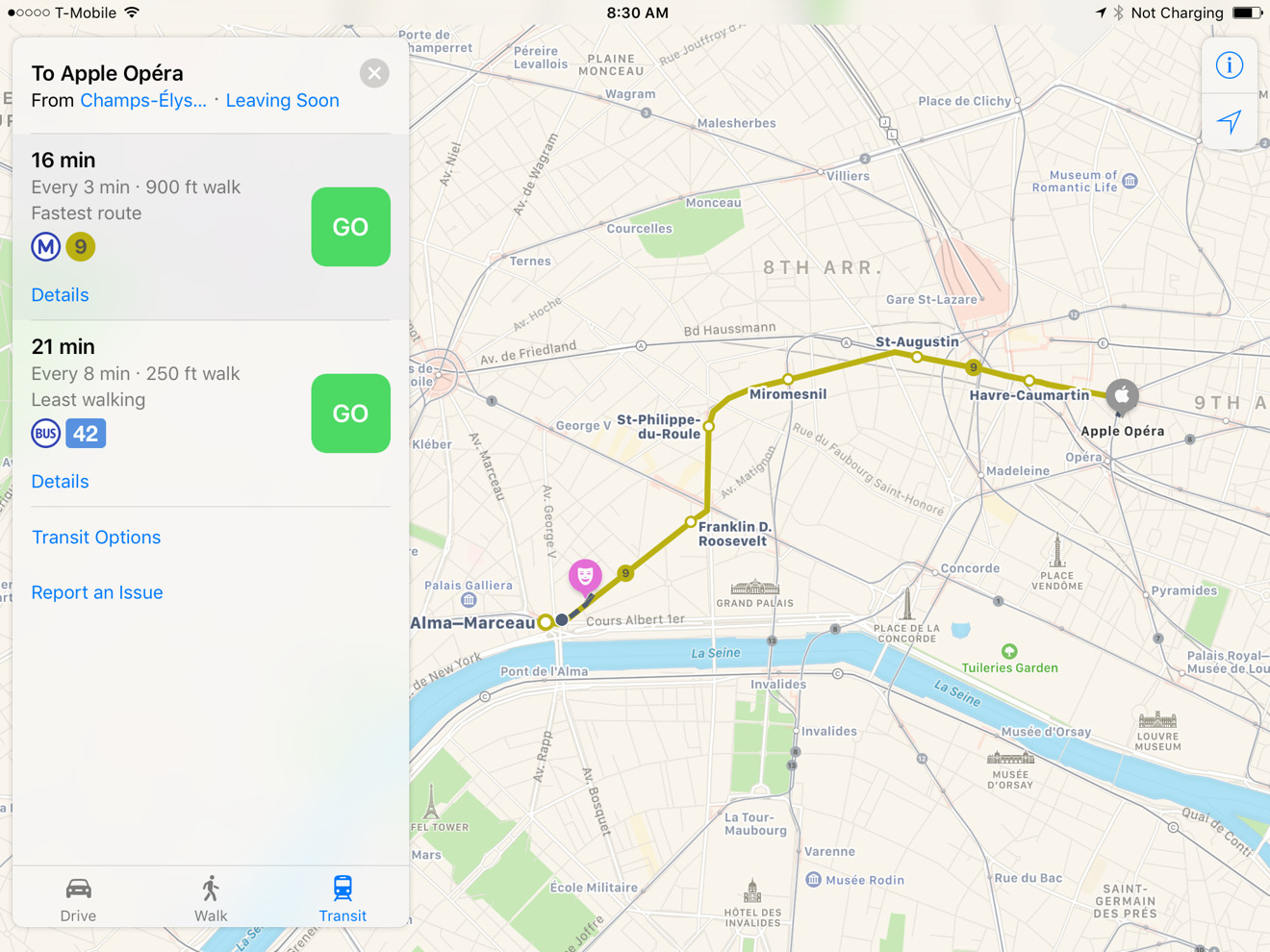 Filling in an important gap in its native Maps apps for iOS and macOS, Apple this weekend introduced public transit directions for Paris, including detailed station information.
The app now covers the city's subway and above-ground train lines, particularly the RER and Transilien networks. Entrances to stations are marked, and tapping on a station will show all the connecting lines, as well information on upcoming departures.
Other transit options include bus lines, Autolib car sharing, and recently-added Velib bike sharing. Two other cities, London and New York, likewise gained bike sharing on April 19.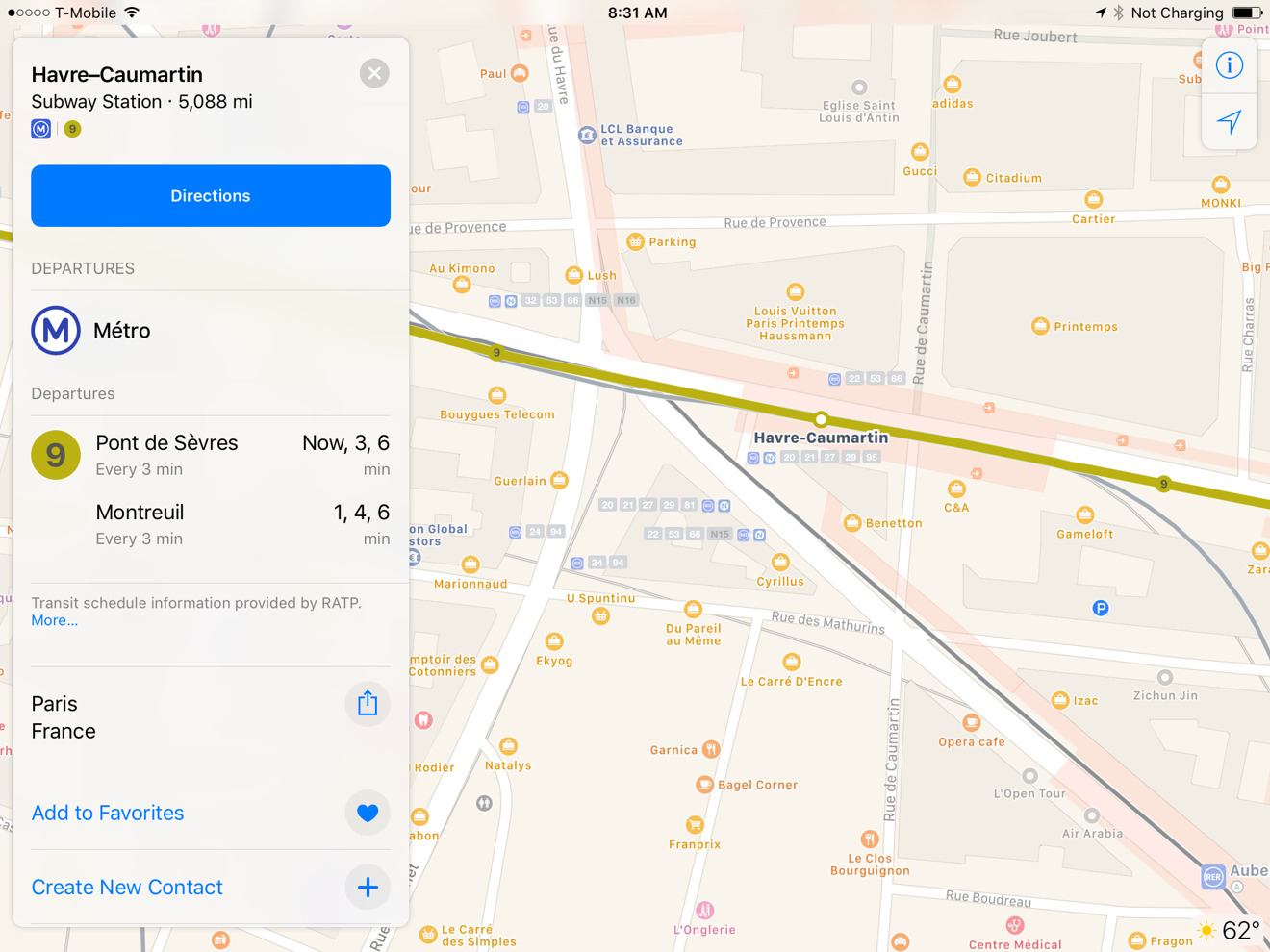 Paris was a significant omission given the city's global prominence, though many other capital cities are still missing. In Europe, the only other capitals with Maps transit directions include Berlin, Prague, and cities in Great Britain.
Apple has been working to rebuild transit data in Maps since first restoring it with 2015's iOS 9. The feature briefly went missing after 2012 when Apple decided to strip all Google Maps content out of iOS 6.
In trying to play catchup with Google, Apple has been making a number of additions, such as EV charging stations. In its April 19 update, the company also began marking U.K. charging options via Moovility data.