Apple Maps adds public bike rental stations & UK EV charger networks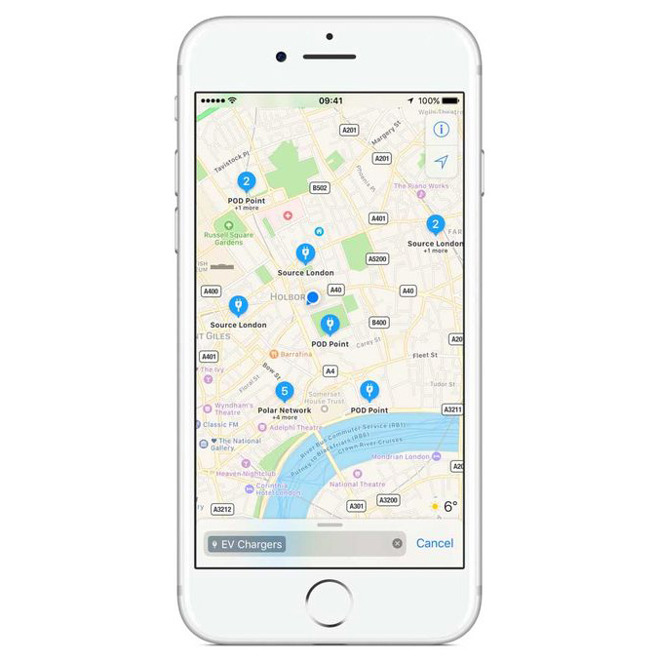 AppleInsider may earn an affiliate commission on purchases made through links on our site.
Apple on Wednesday updated Apple Maps with new data on EV charging stations and bicycle rental/dropoff points, focusing most of its expanded coverage in Europe.
In the U.K., electric car drivers can now find charging thanks to data from Moovility, a service from Germany's Cirrantic, Bloomberg said. The public bicycle information currently covers London and Paris, and one U.S. city, New York.
Bike rental data is a new field for Apple, and the company will have to work hard to catch up with Google Maps, which has pickup and dropoff points listed in several countries.
Apple stripped Google content from its Maps app with the 2012 release of iOS 6. That initially created serious problems, since replacement data — pulled from various third-party sources — was not only sparse but sometimes dangerously inaccurate, and moreover lacking in features people had become accustomed to, such as public transit directions.
Since then Apple has worked to rebuild and enhance Maps as much as possible, most significantly restoring transit directions with 2015's iOS 9.