'Severe supply shortages' of Apple's 'iPhone 8' said to be a major concern through end of 2017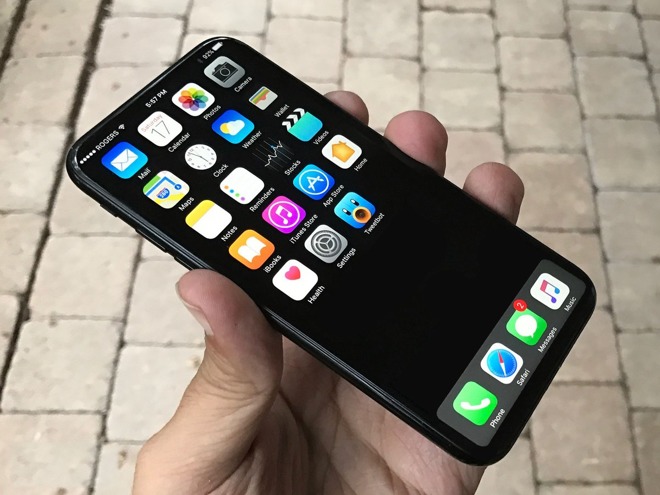 AppleInsider may earn an affiliate commission on purchases made through links on our site.
Analyst Ming-Chi Kuo is once again cautioning investors that Apple's anticipated flagship "iPhone 8" could be in extremely limited supply to end 2017, thanks to the expected adoption of a number of new technologies, namely an edge-to-edge OLED display.
The KGI Securities analyst issued a note on Monday, a copy of which was obtained by AppleInsider, cautioning that production ramp of the so-called "iPhone 8" could begin as late as October or November. That would be later than the usual August-September timeframe for a new flagship iPhone.
Kuo said the potential delays could come about because of production difficulty. He warned investors that "severe supply shortages" could persist for awhile, which would cap total shipments of new iPhones in the second half of 2017.
Rumors of supply constraints on new iPhones and new Apple products are not new. But in recent history, whenever Apple brings new technology to market — such as with the dual-camera system on the iPhone 7 Plus, or the completely wireless AirPods, or the new product category of Apple Watch — Â there have been severe stock issues.
In fact, this year's "iPhone 8" launch could further be compounded by the fact that other handsets are also expected to utilize edge-to-edge OLED displays. Kuo said he believes seamless, large screens will become a major selling point for high-end smartphones, which could leave legacy LCD-based designs in the dust.
In particular, Apple is rumored to launch two more iPhones this year — Â an "iPhone 7s" and "iPhone 7s Plus" — that will feature largely the same design as the iPhone 7 series. While the "iPhone 8" is believed to come in one size with a 5.2-inch OLED primary display area, the "iPhone 7s" lineup is expected to come with the same 4.7- and 5.5-inch LCD panels as past models.
Kuo cautioned that the "7s" series could lose its appeal to high-end users if full-screen designs become expected among consumers.
Kuo had forecast new iPhone shipments to reach as high as 110 million in the second half of 2017. But he has now cautioned that a "worst case scenario" could cut his estimates by 15 to 25 percent, to between 80 million and 90 million units.
"Notably, we see a higher probability of the worst case scenario becoming a reality," he wrote.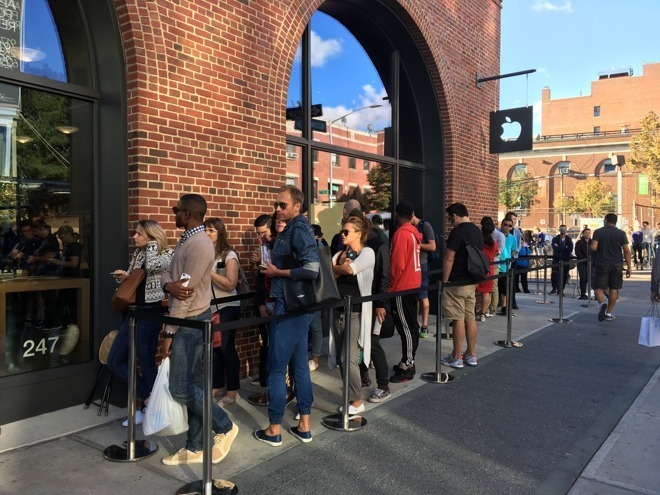 Beyond a large OLED display, Apple's rumored tenth anniversary iPhone is also said to boast a glass back with wireless charging, 10-nanometer A11 processor, the removal of the physical home button for a virtual onscreen one, and a premium price tag starting at more than $1,000.
It's expected that Apple will hold an event in September to announce its new iPhone lineup. But if the new technology in the "iPhone 8" leads to problems, it's possible that the handset could launch later than usual, and in limited quantities.