Samsung, LG concerned by Apple's plans to replace OLED with micro-LED in 2017 Apple Watch 3, later iPhones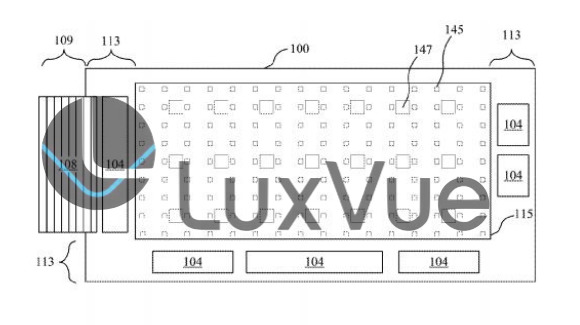 Later this year, Apple is expected to begin production of its advanced new power-efficient display technology known as micro-LED, which is expected to initially be used to replace OLED in Apple Watch Series 3. The shift is part of a series of moves that is concerning Samsung, LG and other South Korean suppliers.
A recent report from Business Korea notes that Apple has been working with LuxVue (which it acquired in 2014) to develop new micro-LED screen production in the two years since the technology began gaining public attention in the summer of 2015.
Micro-LED was called "the only potentially disruptive technology" in an industry trade show at the time, as reported by Ken Werner of Display Daily in interviewing Candice Brown-Elliott, the creator of the Pentile Matrix pixel configuration used in Samsung OLED panels.
Werner added that "just as remarkable as this technology's potentially transformative nature is that micro LEDs (or microscale LEDs or µ-ILEDs) were not well known outside of the relatively small community of people who work on them before Apple acquired LuxVue last year, at which point a much wider community started scrambling to learn about them."
This February, Apple was granted patents related to LuxVue and micro-LED, specifically detailing the inclusion of sensing Infrared diodes with the ability to read fingerprints on the surface of the display, a technology that would enable incorporating Touch ID functionality into the screen itself.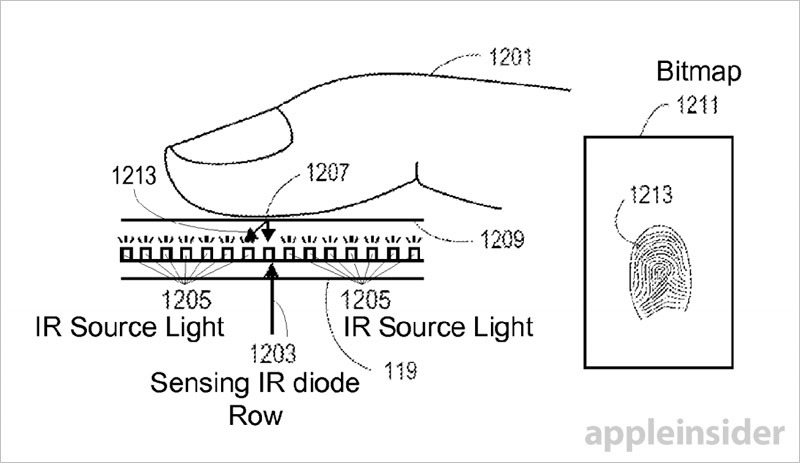 Rumored iPhone 8 designs later this year are expected to use similar technology— or potentially a glass surface that acts as a lens to refract fingerprint images through a display to an optical sensor below it— to erase the need for a dedicated Touch ID sensor on the front bezel of future iPhones. However, the technology also conceptually enables the prospect of future Apple Watch models gaining the ability to read fingerprints on its screen.
The difficulty of producing micro-LED panels indicates that the new technology isn't yet capable of yielding large screen iPhone displays, but could get there over the next couple years. That makes Apple Watch a more ideal candidate for pioneering adoption of micro-LED, something that was already being rumored last summer.
The potential use of micro-LED in Apple Watch 3 would help fund and perfect the production of larger micro-LED screens suitable for use in iPhones, meaning that Apple's expected use of Samsung OLED screens for a new iPhone model this year may only be temporary.
Further, even before Apple moves away from OLED, it's likely to switch from Samsung OLEDs to OLED production from China, Business Korea stated. In addition to the loss of a billion dollars worth of OLED screens, Samsung and LG are also increasingly concerned that Apple will start sourcing its RAM and cameras elsewhere, too.
Apple is reportedly in talks to acquire Toshiba's memory business for itself, ending nearly two decades of being among Samsung's largest RAM customers.
Business Korea stated that Apple's increasing efforts to develop its own components and diversify suppliers would have a serious impact on the nation's industry. Apple current buys $2.63 billion in components from South Korea, but the country's "prosperity from Apple is highly likely to end in two to three years," in large part due to competition from China in semiconductors and displays.