Apple's shotgun update to Mac Pro trademark adds reference to augmented reality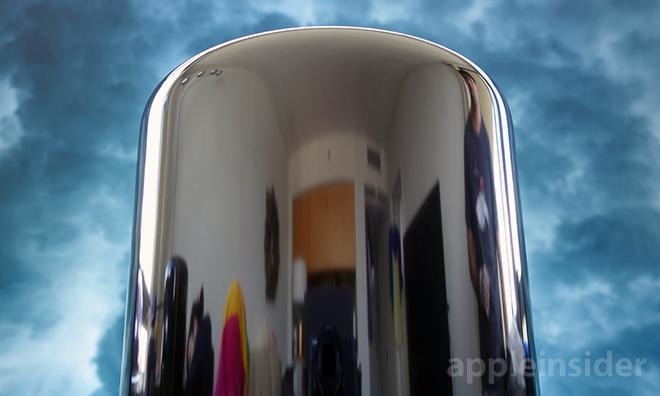 A recent update to an Apple trademark page for the Mac Pro has added added the term "augmented reality displays" — but the addition means very little regarding Apple's future plans, with the tactic having used before to cover every eventuality.
First spotted by Patently Apple, a revision to trademark 78885695 in Hong Kong not only includes "augmented reality displays, goggles, controllers, and headsets; 3D spectacles" but also even more generic terms like "wireless communication devices" and "home theatre systems." While notable, the terms in themselves don't shed any light on Apple's specific plans for future products, now or in the future.
Trademarks both in the U.S. and internationally demand information on not only what a product associated with that trademark can produce now, but what it can produce in the future. As comprehensive a list as possible is desired, to cover all bases in possible trademark legal skirmishes — which Apple is no stranger to as either a complainant or a defendant.
"Wireless communication devices" and "home theatre systems" already exist as terms for the Mac mini and iMac trademark documents in Hong Kong, and have for some time. There are mechanisms to obscure trademark filings in the U.S. to prevent trade secrets from being harvested, so it is unclear at this point when a similar change would be made with the USPTO.
New Mac Pro, new trademark application
The trademark filing is clearly in response to discussions had with the media in the beginning of April, declaring that a new Mac Pro was on the way. On April 4, Apple has revealed that the Mac Pro name will survive with an entirely new design that will be easier to update on a regular basis, and that Apple-branded professional displays are also in the product pipeline.
The trademark filing should be put aside as not that important for today — but maybe for some day in the future.
"We have a team working hard on it right now, and we want to architect it so we can keep it fresh with regular improvements," said Apple marketing chief Phil Schiller. "And we're committed to making it our highest-end, high-throughput desktop system, designed for our demanding pro customers."
As part of the uncharacteristic candor about future products by Schiller, it was discovered that Apple's internal development team was given guidance to take whatever time is needed to make a truly great Mac Pro with modular design that will meet the requirements of professional users. Neither the new Mac Pro, or associated Apple-branded displays will ship in 2017, with Schiller only saying "not this year" about delivery.
Augmented reality is coming, but in what form?
"The smartphone is for everyone, we don't have to think the iPhone is about a certain demographic, or country or vertical market: it's for everyone. I think AR is that big, it's huge," Cook said in an interview in February. "I get excited because of the things that could be done that could improve a lot of lives. And be entertaining."
"I view AR like I view the silicon here in my iPhone, it's not a product per se, it's a core technology. But there are things to discover before that technology is good enough for the mainstream," Cook concluded. "I do think there can be a lot of things that really help people out in daily life, real-life things, that's why I get so excited about it."
Apple's tangible moves in the AR and VR sector
Apple has made a number of strategic hires and acquisitions over the last five years to further its AR ambitions.
German AR firm Metaio and Flyby Media also go hand-in-hand with in-house development of transparent displays, iPhone-powered VR rigs, AR maps and other related technologies described in recent patent filings.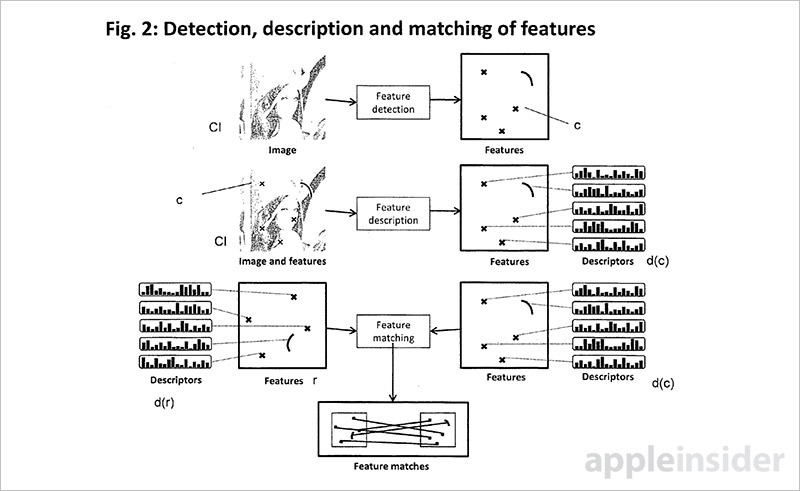 In January, Apple was reassigned IP from Metaio for an AR device with advanced point of interest labelling. Specifically, a pair of patents detail a mobile AR system — or smartphone — capable of detecting its surroundings and displaying generated virtual information to users in real time.
The Mac Pro won't be Apple's first augmented reality product
According to recent rumors, the sensor expected to be used in this year's "iPhone 8" is intended for a practical face scanning utility, and not solely or specifically for augmented reality application. The technology described for the sensor appears to be a micro-miniaturized version of a LIDAR mapper.
Apple's acquisition of Primesense in 2013 appears to be the first steps toward this from four years ago. According to analyst Ming-Chi Kuo of KGI Securities, the new camera system expected to arrive in Apple's "iPhone 8" will enable 3D sensing and modeling in applications, which could be used for a range of capabilities including replacing the head of a character in a 3D game, or taking a 3D selfie.
One piece of the puzzle, but not an important one
Despite the Mac Pro revelations from early April, Apple keeps its secrets as best as it can. The "augmented reality" mention in the trademark application isn't an edge-piece to the puzzle, but fits someplace in the middle.
So, for now at least, the trademark filing should be put aside as not that important for today — but maybe for some day in the future.