Apple cruises past old market capitalization record, may hit $800 billion before earnings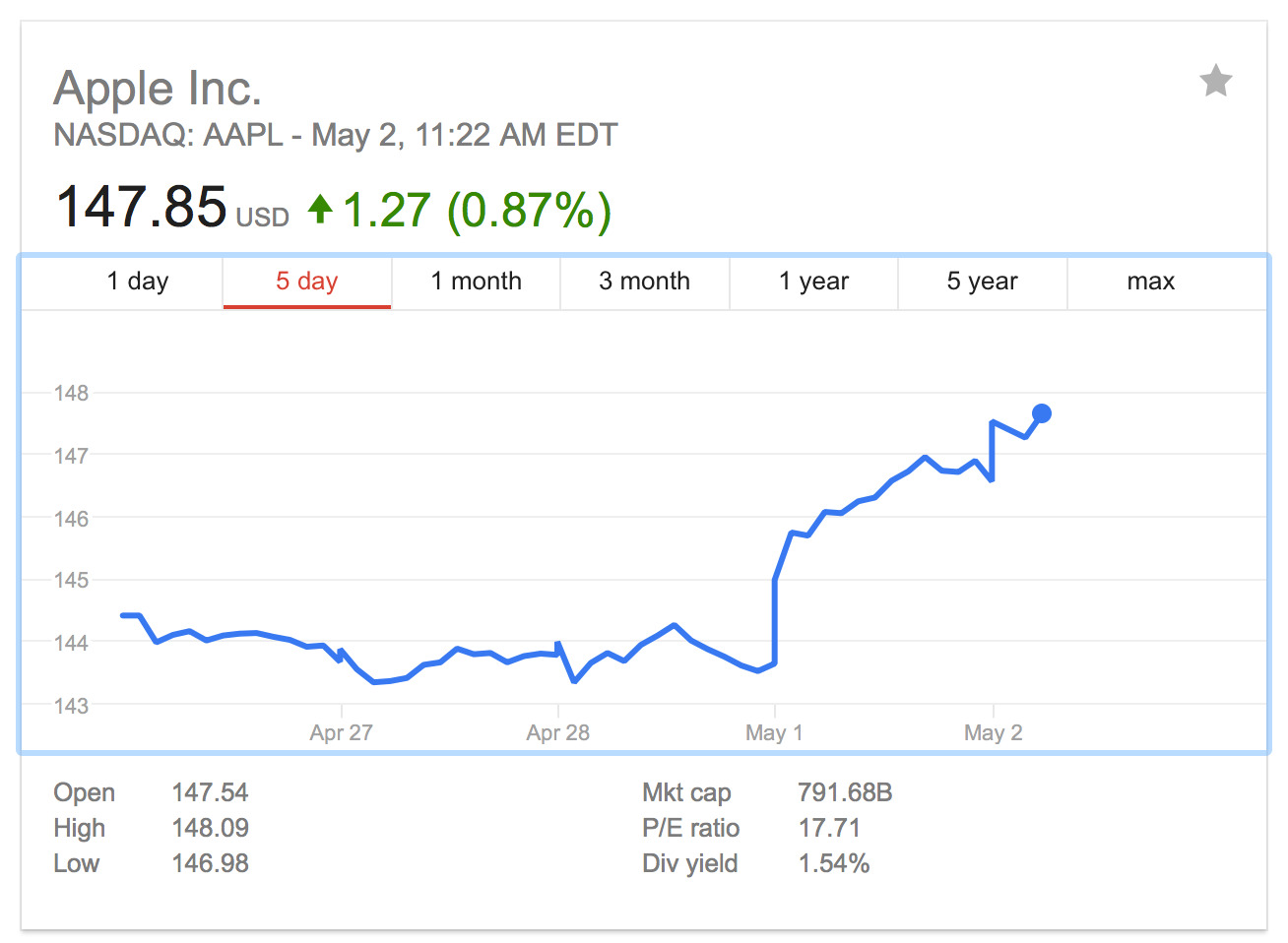 As the NASDAQ opened on Tuesday morning, Apple's stock price at the opening bell drove its market capitalization above historical highs, with $800 billion in sight and possibly reachable before the quarterly earnings report.
Apple's market capitalization broke $700 billion on Feb. 14. To reach $800 billion, the stock price needs to climb to $149.42 before trading stops on the stock prior to Apple's earnings announcement.
To reach $149.92, the stock only needs a $2.38 rise from Tuesday's opening price of $147.54. At 11:00 a.m. eastern time, the stock sits at around $148.
The math is likely to change after the announcement, after Apple announces how many shares it has bought back on the quarter. Apple has spent $144 billion on stock buybacks since initiating its capital return program in 2013.

Wall Street is predicting Apple's revenue for the quarter to be up year-over-year to $53.1 billion, with a gross margin of 38.7 percent. The company is expected to edge out last year's iPhone sales numbers, selling 52.2 million iPhones.
Apple sold a record 78.3 million iPhones in the first quarter of Apple's 2017 fiscal year that ended in December, but still saw extensive delays on 7 Plus shipments — which could serve to boost the March quarter's sales numbers.