Fender intros iPhone-connected Mustang GT guitar amps with preset sharing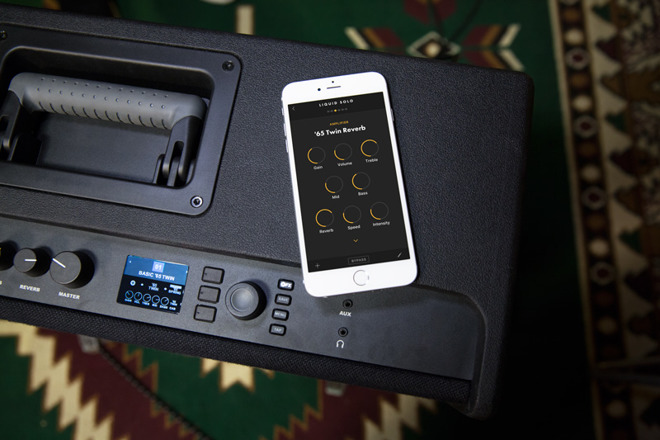 AppleInsider may earn an affiliate commission on purchases made through links on our site.
Fender on Friday launched a new line of guitar amps, the Mustang GT series, notable for including Wi-Fi and Bluetooth — which not only enables streaming music, but changing up presets via an associated iPhone and Android app, Fender Tone.
While the app offers preset creation, musicians can also access presets from Fender, an online community, and celebrities from bands like Anthrax and the Red Hot Chili Peppers. Any changes are transmitted in real-time, and setlists can be generated for live performances.
The amps also feature USB connections, and a full set of onboard manual controls when a phone isn't nearby or convenient.
Three models are available. The GT 40 is $249.99 and rated at 40 watts, intended mainly for home or studio use. The GT 100 and GT 200 cost $399.99 and $599.99 respectively, but are powerful enough to be used in stage shows.
The GT 200 bundles in a four-button footswitch that costs an extra $79.99 for the other models.
Like other instrument makers, Fender has been slowly adapting to world of phones and tablets. Another iPhone app, Fender Tune, offers manual and automatic tuning options, including support for acoustic and bass guitars, as well as unorthodox tunings like Drop D.