Microsoft launches finished Visual Studio for Mac with support for all Apple platforms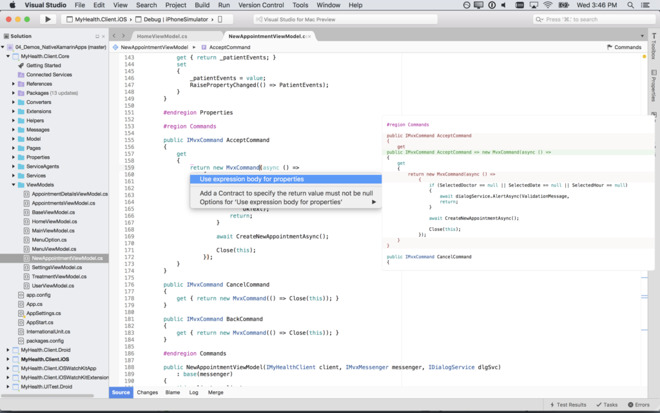 AppleInsider may earn an affiliate commission on purchases made through links on our site.
Microsoft on Wednesday officially launched Visual Studio for Mac, bringing the development suite out of a months-long preview period.
The finished Studio release can be used to create apps for macOS, iOS, tvOS, watchOS and Android, as well as Web and cloud apps, Microsoft said. Some features include Git integration, an extension system, and multi-platform app templates.
The software's multi-platform capabilities stem from the use of .NET Core and Xamarin, and should take full advantage of platform-specific features. It can also be used develop games based on Unity, one of the most popular commercial game platforms.
Visual Studio was Windows-centric until November, when Microsoft issued the first Mac preview.
In recent years — under CEO Satya Nadella — the company has loosened its resistance to supporting non-Windows hardware, so long as it gets people using other Microsoft products. One of the first big motions in this direction was the debut of Office for iPad in 2014.
At the same time the company has pushed deeper into first-party hardware, for instance by premiering the Surface Laptop, Surface Studio, and HoloLens.
All of the core Visual Studio for Mac downloads are free, but professional use may require a paid subscription.