Sleep specialist Roy Raymann leaves Apple in tandem with Beddit takeover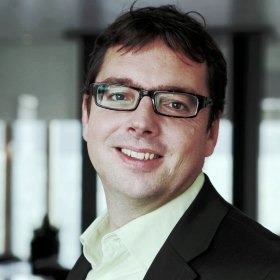 AppleInsider may earn an affiliate commission on purchases made through links on our site.
An important sleep research expert, Dr. Roy J.E.M. Raymann, appears to have quietly left Apple last month, just ahead of the company's Beddit acquisition.
Around that time, Raymann was thought to have been hired to work on the unreleased Apple Watch, or at least on iOS 8's Health app. The latter part seems to have been true, since his profile mentions work on HealthKit and ResearchKit, as well as iOS 10's Bedtime feature, and the Night Shift display technology in iOS and macOS.
His recent departure was noted by MobiHealthNews. Raymann is now serving as the vice president of Sleep Science and Scientific Affairs at SleepScore Labs.
Apple's surprise Beddit takeover may have been in response to losing Raymann, or alternately, Raymann may have left because of the impending deal.
Regardless, Apple is likely hoping to integrate native sleep tracking into the Apple Watch. While third-party apps are available, watchOS omits the feature — presumably because current Watch models don't have enough battery life to last a full day and night. Fitness trackers from the likes of Garmin, Polar, and Fitbit do have sleep functions.
Extra battery life has been rumored for the "Apple Watch Series 3," predicted to ship later this year. It's not clear what other features the device might have, but one rumor has been LTE, which would let it run independently from an iPhone.