Apple Maps grows public transit coverage to Adelaide, Australia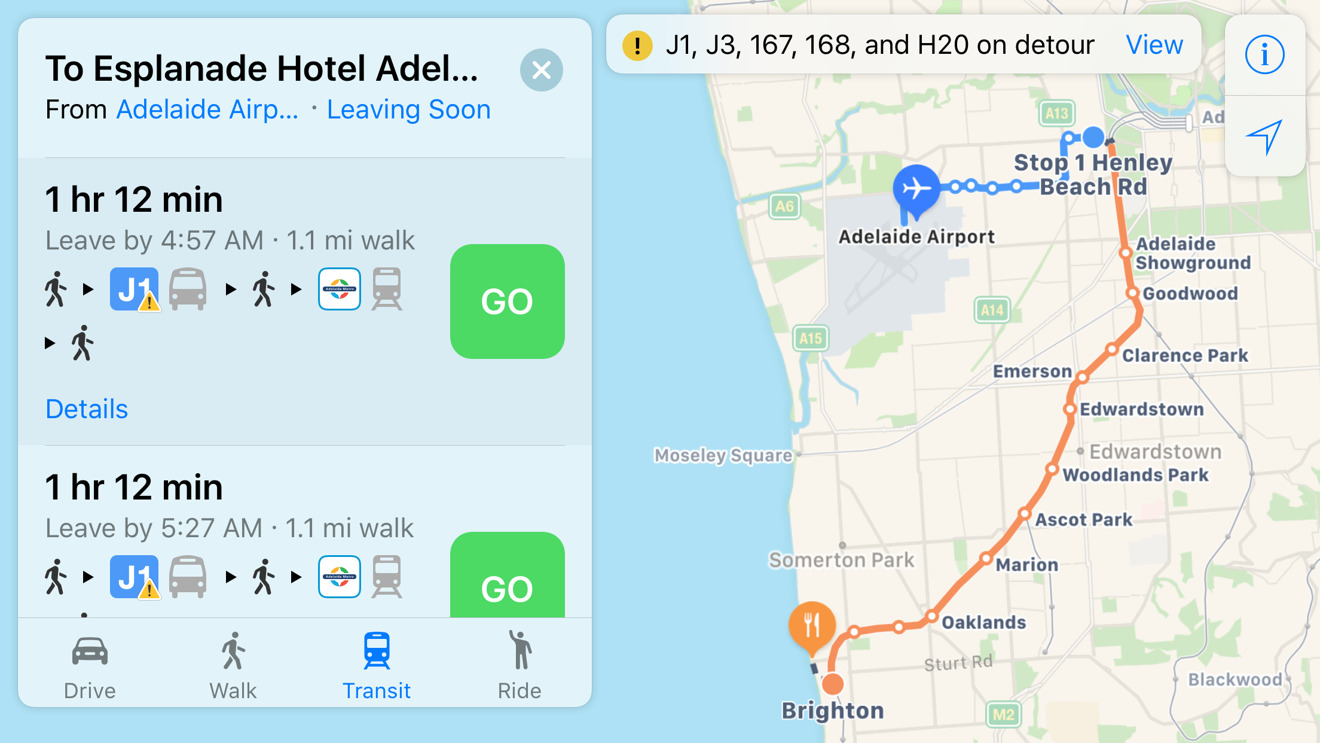 Apple has updated its Maps apps for iOS and Mac with public transit directions for Adelaide, Australia, continuing a series of recent expansions.
Maps users can now find their way around the southern coastal city via buses and commuter trains. As normal, routes are marked not just by number but by color codes and logos, with walking directions and in-between stops included.
Most of Apple's transit coverage has been focused around the U.S., U.K., and China. In fact, relatively few cities outside those countries are supported — the only other cities in Australia are Melbourne and Sydney.
Transit directions were briefly stripped out of iOS starting with iOS 6 in 2012, when Apple decided to purge all Google Maps content. The feature was restored three years later with the launch of iOS 9, and has gradually regained cities while adding new elements like bike and EV charging stations.
Apple is likely to introduce yet more improvements to Maps when it announces "iOS 11" at next month's Worldwide Developers Conference. Some upgrades could include indoor mapping and enhanced car navigation, as well as more regular content updates by way of drone imagery.