Apple's Siri home speaker now in manufacturing, may not ship until later in 2017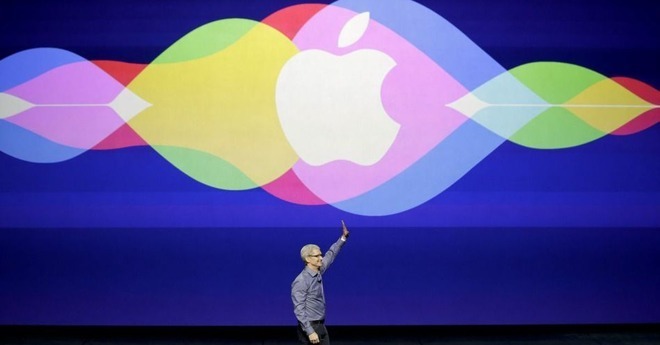 Apple's rumored Amazon Echo competitor, based on Siri, has already entered manufacturing — but may not ship until "later in the year," sometime after the company's WWDC 2017 keynote on June 5, according to a report.
The product could still be announced during the keynote, sources told Bloomberg on Wednesday. Aside from Siri, other features of the speaker are expected to include use as a HomeKit hub, and higher-quality audio — specifically, virtual surround technology, and louder and crisper output.
The device may also include sensors that detect room acoustics and adjust levels automatically, akin to a more convenient version of Sonos's Trueplay system.
Bloomberg's sources added that as rumored, Taiwanese manufacturer Inventec will handle assembly, and that Apple has several other possible hardware announcements for WWDC. These include new iPads, and refreshed MacBooks, possibly even faster Pro and Air models.
Apple hasn't used WWDC to introduce new hardware since 2013. That may now be necessary for timing issues however, as well as an increasingly full product slate. Aside from new devices, Apple is also expected to show off new versions of iOS, macOS, watchOS, and tvOS.