Apple's first iOS 11 beta signals beginning of end for tens of thousands of 32-bit apps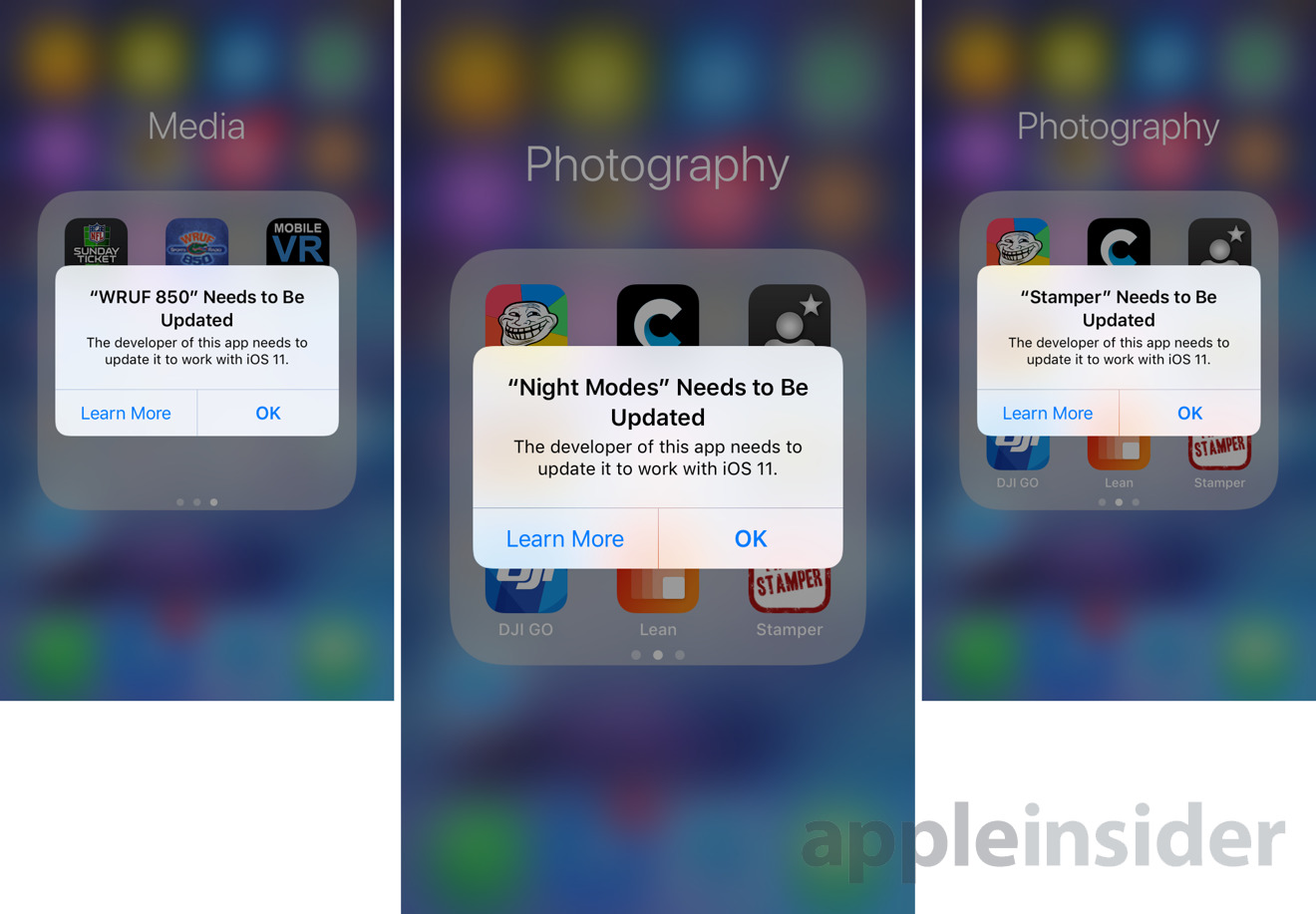 When iOS 11 launches later this year, it won't support legacy 32-bit apps, giving users and developers a few months to prepare for the upcoming change, estimated to affect up to 187,000 applications.
Starting with iOS 11 beta 1, Apple now alerts users that outdated 32-bit apps must be updated if they are to work with the new operating system.
It has been estimated that over 187,000 apps could become obsolete with a switch to 64-bit-only support. In iOS 10, Apple began warning users that legacy 32-bit apps would not work with "future versions of iOS," and it turns out that future version is likely to be iOS 11.
Starting with iOS 10.3, Apple began offering users a way to easily check for installed 32-bit apps. Open Settings, tap on General, then About, and select Applications to view a list of 32-bit apps currently installed. This also works in iOS 11 beta 1.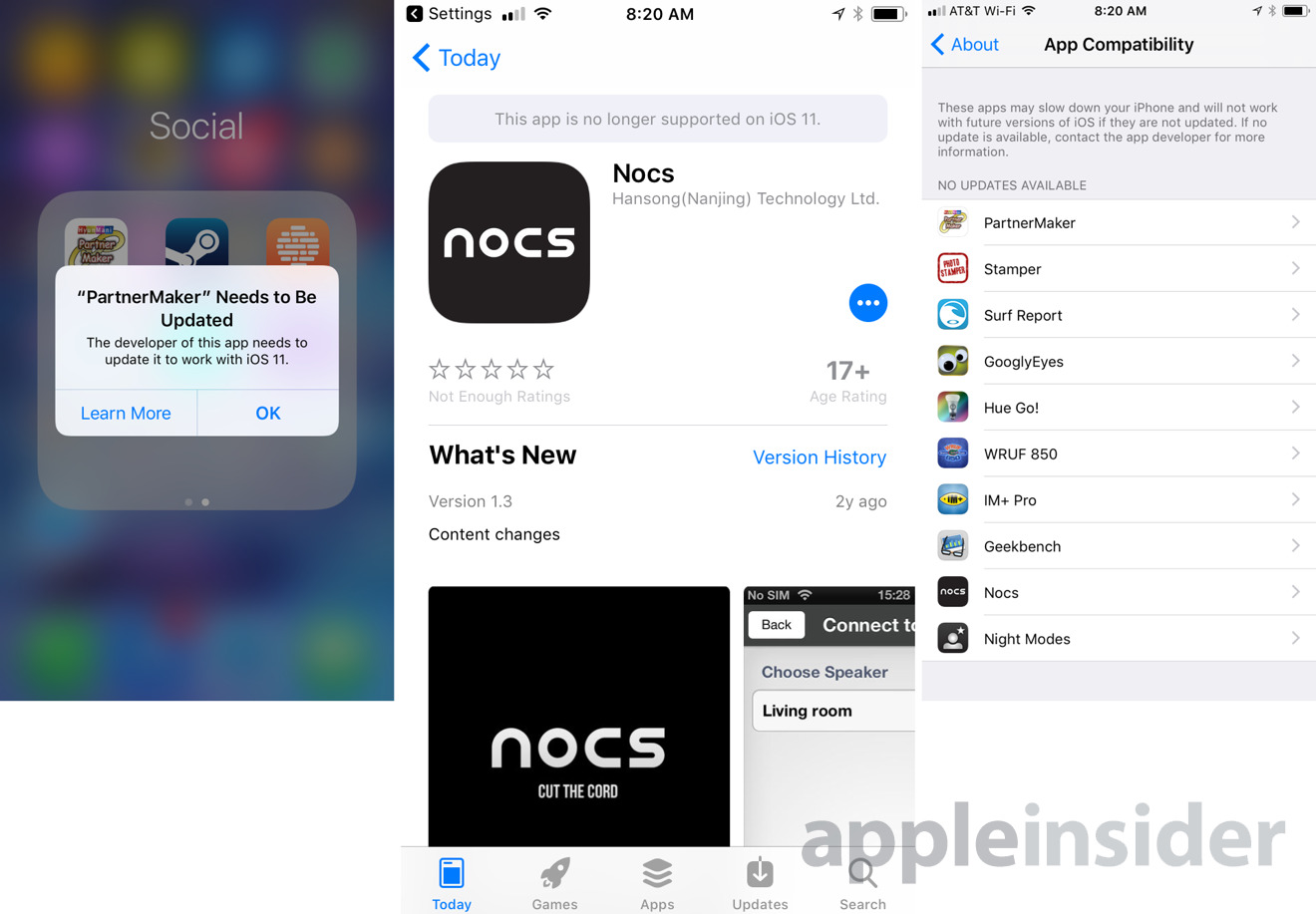 In the first beta, users are given a "Learn More" prompt when locked out of a 32-bit app, but at the moment the option does not work. Pressing the "OK" button returns users to the home screen.
In addition, 32-bit apps discovered in the App Store come with a small banner at the top declaring: "This app is no longer supported on iOS 11."
The official list of devices supported by iOS 11 axes the iPhone 5, iPhone 5c, and fourth-generation iPad. Each of those use a variant of the A6 system-on-a-chip, which was the last Apple processor built on a 32-bit architecture.
iOS 11 will be available this fall for the iPhone 5s and newer, iPad mini 2 and newer, iPad Air and newer, and the sixth-generation iPod touch.