Promise reveals 'Mac-ready' versions of Thunderbolt 3 Pegasus3 RAID arrays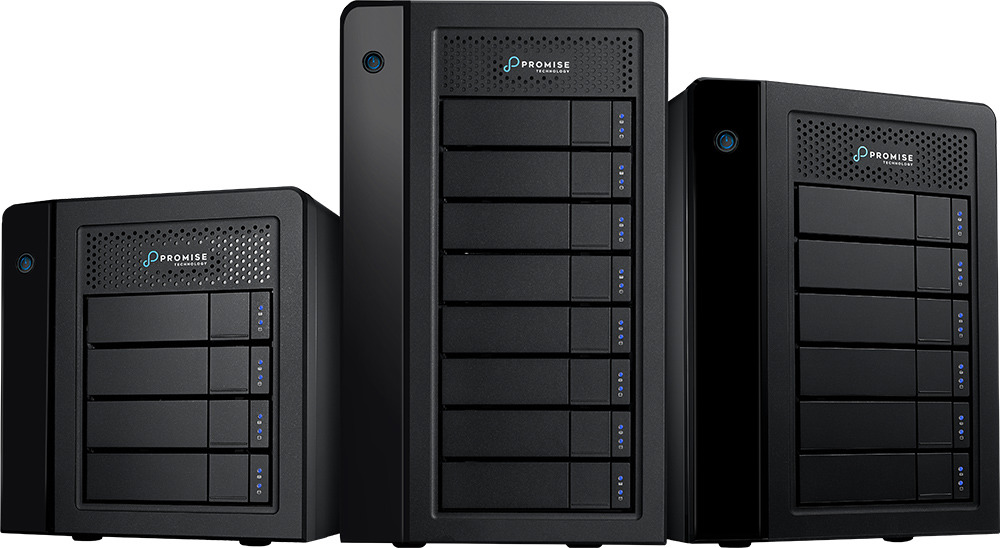 Promise Technology is updating its Pegasus3 desktop RAID storage systems by introducing four new 'Mac-ready' models, with the additional Pegasus R4, R6, and R8 storage devices offering up to 80 terabytes of capacity with data transfers over Thunderbolt 3, but this time will work on Mac 'out of the box.'
Introduced last year, the original version of the Pegasus3 multi-bay storage devices were pitched as an ideal way for professional users to locally store large amounts of data. Built around Thunderbolt 3 and its 40Gb/s bandwidth, with two Thunderbolt 3 ports allowing for the hardware to be connected up to six daisy-chained devices.
For the Mac-ready models, Promise has worked to make sure the Pegasus3 units are all able to work straight away with a Mac or MacBook from the start, and supports the maximum throughput allowed under Thunderbolt 3. To make getting the Pegasus3 up and running even faster, Promise also supplies a 1-meter (3-foot) cable for the Thunderbolt 3 connection with the device.
Promise suggests the Pegasus3 range is well suited for a 4K workflow, allowing for seamless editing and streaming of HD and 4K content over the Thunderbolt 3 connection, while also backing up files to the storage devices at the same time.
The 4, 6, and 8-bay enclosures offer maximum capacities of 16, 36, 64, and 80 terabytes, depending on the model, with the highest capacity R8 allowing up to eight 10TB drives to be installed. Able to be set up in a number of different RAID configurations, the hot-swappable drive bays allow old or faulty drives to be quickly replaced.
The new Mac-ready Pegasus3 models will be available in North America at first, with pre-orders through Amazon and other retailers, and will expand to other regions in the second quarter. The R4 retails for $1799, with the R6 and R8 selling for $3999 and $6499 respectively.