First look at Apple's external GPU developer's kit for the macOS High Sierra beta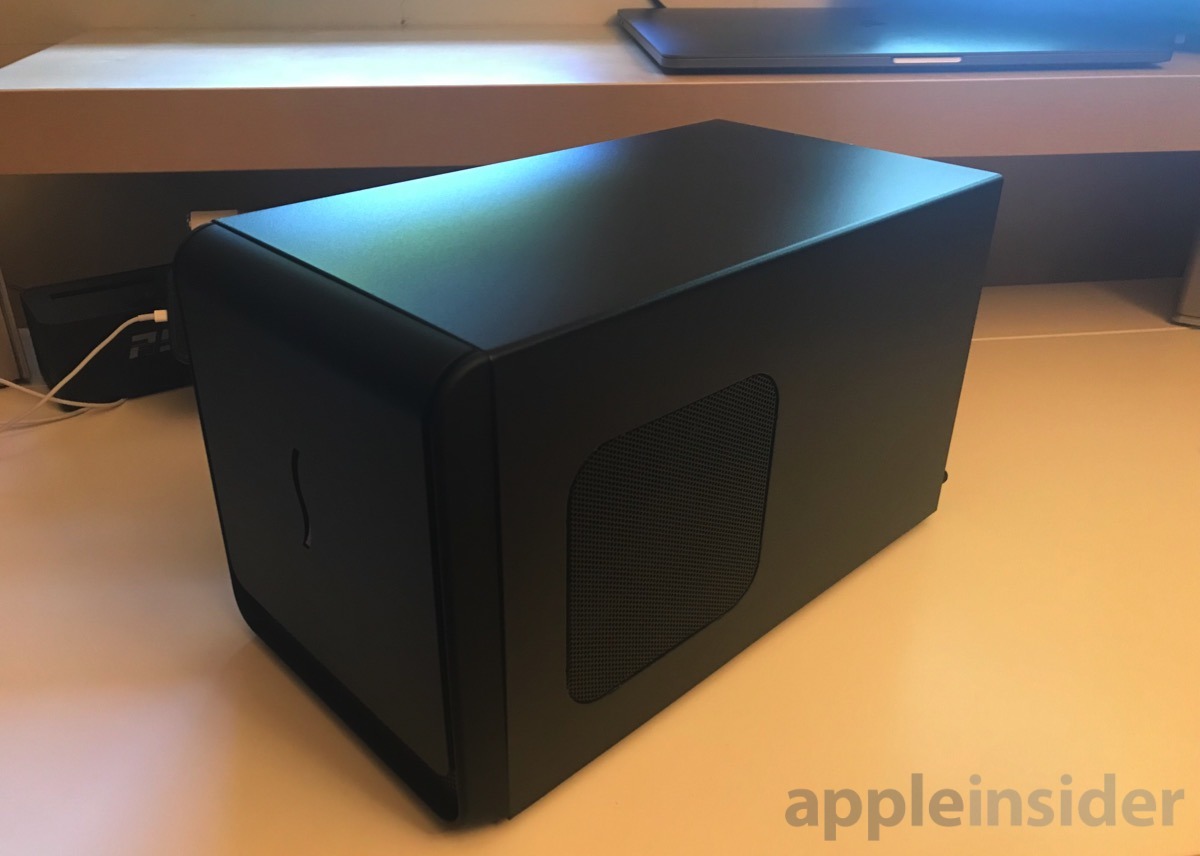 Apple's external GPU developer's kit is shipping, and AppleInsider takes an examination of the contents, and delves a bit into compatibility.
The packaging is plain. Sonnet has gone towards the unadorned cardboard approach for the enclosure.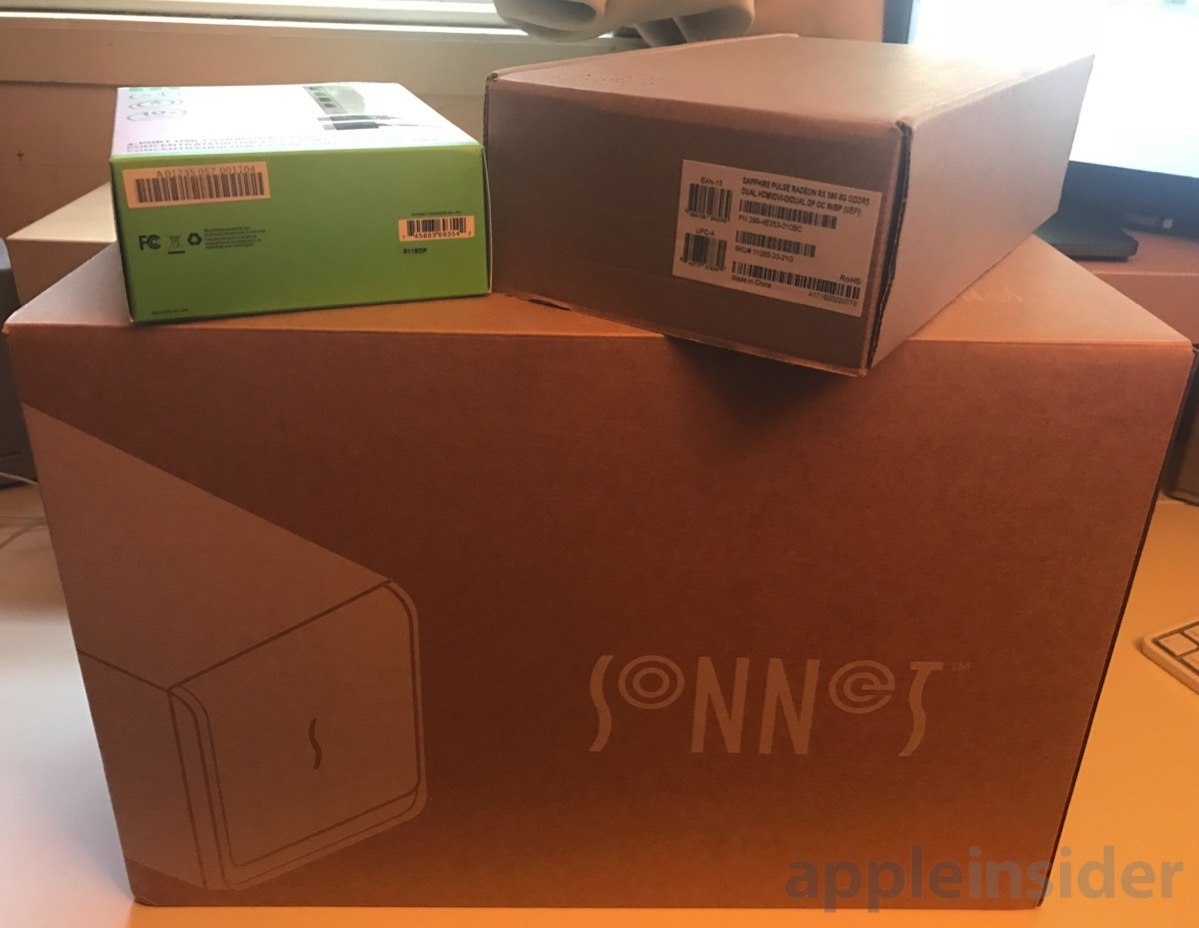 The RX 580 card included in the developer's kit is as expected, a reference-design card from Sapphire. Roughly speaking, it is a 6 tflop card, where there the Radeon Pro 460 and 560 built in to the 2016 and 2017 MacBook Pros respectively are right around 1.9 tflop.
The enclosure is an unmodified Sonnet eGFX Breakaway Box 350, which isn't shipping outside of this developer's kit until late June. A version will be available for cards that need more power in July. Once again, the included cable is about 18 inches long, and near useless.
The USB-C to USB-A hub is... extraneous. There's no real compelling reason for it to be included, but there it is anyway. Also included with purchase is a $100 AppleID-linked discount towards the purchase of the HTC Vive. Whether or not this is of any actual value is an exercise for the reader, and highly dependent on use case.
The Sonnet kit is very quiet. Previous enclosures have demanded enormous tidal volumes of air, with one we tested able to push a box of tissue across the desk when under load. In the interest of performance, up to now we've borne that burden — but no longer.
AppleInsider has been in possession of the kit for all of two hours at this point, but we can confirm that not only does the kit work on a 2016 MacBook Pro on Thunderbolt 3, but also on a 2015 MacBook Pro through Apple's Thunderbolt 3 to Thunderbolt 2 adapter.
Connecting to an older Mac, the adapter plugs into the enclosure itself, and the Thunderbolt 2 cable plugs into the adapter's female receptacle. This could lead to a interesting use case, as Thunderbolt 2 cables can be 12 feet long with "regular" cables, and nearly 200 feet long long with fiberoptic ones. Active, full-speed Thunderbolt 3 cables at present are about six feet long on the outside.
Further testing and benchmarking will take place as we examine the kit and its implications for the future of macOS hardware in the coming days.