Apple hires head of Stanford's digital health initiative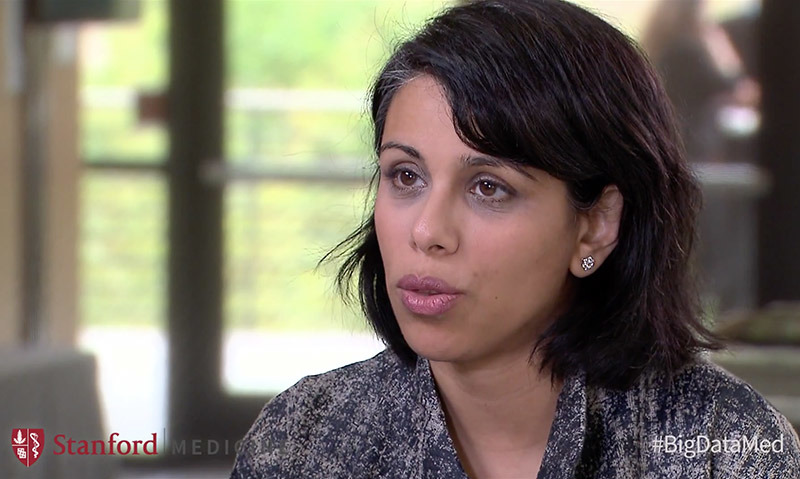 Apple is moving forward with efforts to build out its health products team with the recent hire of a top Stanford doctor who headed up the university's own digital health initiative.
Dr. Sumbul Desai, a key figure in January's launch of the Stanford Center for Digital Health, will leave the center for an unknown role at Apple, Stanford confirmed to Internet Health Management on Friday.
Desai started at Stanford as a resident physician of internal medicine in 2008, and later held roles as
Medical Director of Strategic Initiatives and Assistant Chief of Strategy. Along with her role as Chief of the Stanford Center for Digital Health, she is also listed as serving as Vice Chair of Strategy and Innovation at Stanford's Department of Medicine, as well as Associate Chief Medical Officer of Digital Strategy and Innovation at Stanford Healthcare.
Whether Desai plans to abandon all involvement at Stanford as part of her move to Apple remains unclear.
Launched in January, the Center for Digital Health is a Stanford University School of Medicine project to build next generation health solutions in collaboration with technology industry leaders. According to its website, the program seeks to advocate "precision health" through three pillars: enabling the community, promoting industry collaboration and developing strategic health projects.
As part of its portfolio of accomplishments, the Center for Digital Health names a number of seed research grants, including an Apple Watch grant that saw Stanford faculty and instructors present new and innovative health-related uses for the wearable.
The center is also responsible for the MyHeart Counts app, an iOS title that seeks to better understand heart disease and stroke. The app was built on Apple's ResearchKit platform in collaboration with University of Oxford.
Apple has been on a health industry hiring spree over the past few months. Last November, the company hired former Duke University researcher Dr. Ricky Bloomfield, an early proponent of HealthKit and ResearchKit platforms. And in June of last year Apple hired Dr. Rajiv Kumar, whose diabetes ResearchKit study made headlines in 2014, away from Stanford Children's Hospital.
While Apple remains mum on its secret health initiatives, reports claim the company is working to deliver advanced medical monitoring tools through its Apple Watch wearable. Already one of the most accurate consumer heart rate monitors on the market, Apple Watch could one day boast cutting edge biomedical hardware.
For example, Apple is said to be developing a noninvasive glucose monitoring solution, widely considered a "holy grail" of modern medical science.