Apple's first 'Assembled in India' iPhone SE models go on sale in limited run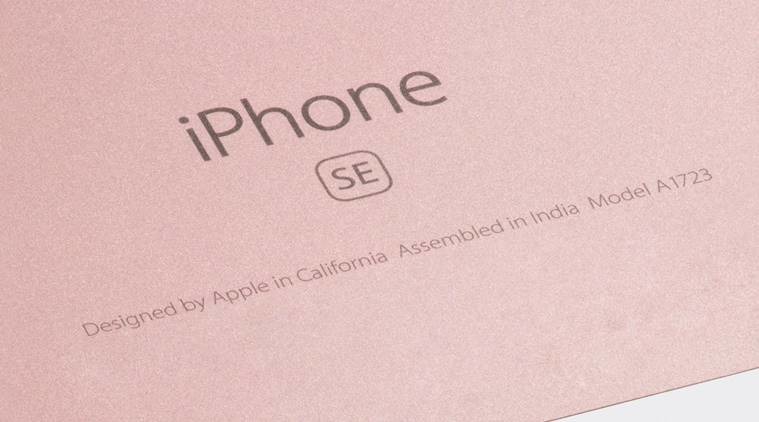 The first iPhone SE models built in India — by Apple partner Wistron — are now on sale in various cities around the country such as Bengaluru, according to local reports.
The devices are marked "Designed by Apple in California, Assembled in India," the Indian Express noted on Monday. In May, a spokesperson told the publication that Apple would initially produce just a "small number" of locally-made iPhones.
Prices appear to be unchanged so far, with the standard 32 gigabyte model selling for about $342 from vendors like Flipkart, maintaining an existing discount from $422. In the U.S., the same phone costs $399.
It's expected that local manufacturing will eventually help bring down the cost of iPhones in India, letting Apple expand its toehold. The company controls just 3 percent of the country's smartphone market, mostly because over 75 percent of phones sold there cost under $250 — giving rivals with low- to mid-range options, like Samsung, a distinct edge. Almost all phones — Â 95 percent — sell for less than $500.
In the past Apple has resorted to unusual tactics to compete, for instance selling iPhones considered outdated in virtually every other market. Just this March the company launched a 32 gigabyte iPhone 6.
Indian Prime Minister Narendra Modi is currently on a U.S. tour. On Sunday he attended a roundtable with CEOs like Apple's Tim Cook, and later today he's scheduled to meet with U.S. President Donald Trump.