Beats 1 DJs talk success, struggles on the service's second anniversary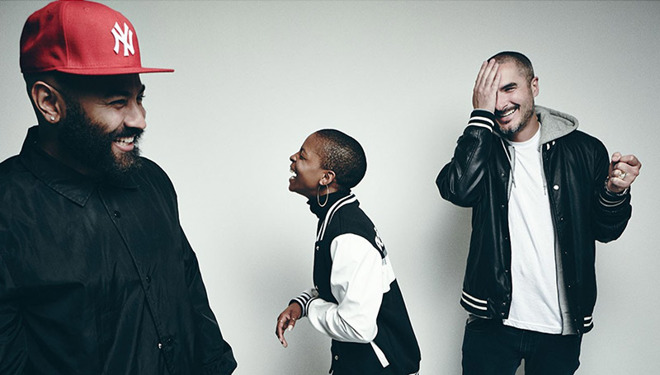 AppleInsider may earn an affiliate commission on purchases made through links on our site.
Apple's Beats 1 Radio turns two years old in July, and to mark the anniversary DJs Zane Lowe, Ebro Darden and Julie Adenuga reflect on the service's beginnings, high points and difficulties in a new interview.
In a Highsnobiety Q&A session published Monday, the trio of DJs offered their thoughts on Apple's ambitious endeavor to provide Apple Music users with a 24-hour internet radio station.
On joining Beats 1, Lowe said the "timing was perfect" in respect to where listening trends were headed. At the time, consumers were already flocking to internet streaming services like Pandora and Spotify, products that trumped terrestrial radio by offering on demand access to popular music.
Darden saw a similar landscape when he made the move, calling the Beats 1 job a "natural evolution" of his time at terrestrial radio stations. The DJ continues to host his show "Ebro in the Morning" on HOT97 in New York City.
For Adenuga, Beats 1 represented the next step in her career. Adenuga felt as though she learned all she could from her previous gig, hosting drive time radio for Rinse FM in London, and was ready for a change.
Lowe and company had only three months to build Beats 1 from the ground up. The first hurdle was to decide whether Beats 1 could even be considered radio.
"Radio had been driving pop music in the world for 50 years, and for all of those years, that was the only way to get a hit record. I'm not sure that's still the case," Lowe said, adding that mainstream music radio is no longer the driving force of change it once was.
The transition from legacy formats to online consumption has been rapid, as such industry tentpoles like management, record labels, publishers and media have adapted, Lowe said. While older modes of distribution have been replaced by digital technology, mainly online streaming, musicians still have to find an audience. With wide and easy access to new music, it is harder than ever for artists to gain exposure.
"We had to face up to the reality that the old expectations may not fit the artist anymore. We have to trust the artists. Let them drive their own conversation. Trust that they know their audience. They know how to get the results. They know how this works," he said. "With that in mind, we built Beats 1, where artists can own their own real estate, drive their own message, satisfy their audience in their own voice, and hopefully, add value. Free has to lead somewhere. It has to collaborate. It has to build trust. And it's working."
Asked about their most memorable experience at Beats 1 thus far, Lowe mentioned interviews with Chance the Rapper and Lady Gaga as most memorable. Apple's pull in the music community has landed Lowe in a number of high profile interviews.
"I'd probably say talking to Kendrick Lamar recently was one of the high points for me on an interview level," Lowe said. "That was the first time to discuss in depth his craft and where his inspiration lies. That has gone down as one of my favorite interviews ever."
Darden noted Beats 1, with its fresh format and appeal, provides the opportunity to sit down with up and coming artists who will likely be the legends of tomorrow. Adenuga was more decisive in her selection for best moment: an interview with Britney Spears.
Even for an industry veteran like Lowe, Beats 1 is full of surprises.
"When I found myself in a room with Drake and Oliver and Future for the first time, talking about what OVO SOUND Radio would feel like, that was only a few weeks after I arrived," he said. "That was a pretty mind blowing experience to have."
According to Lowe, it's that feeling of excitement that is key to running a successful internet radio station.
"Every time something exciting happens on Beats 1 we get closer to our goal which is to be the ultimate clubhouse for artists to be able to express themselves and enjoy the process of sharing music and sharing information," he said.