Apple challenges Imagination's timeline, declares it stopped taking new IP in 2015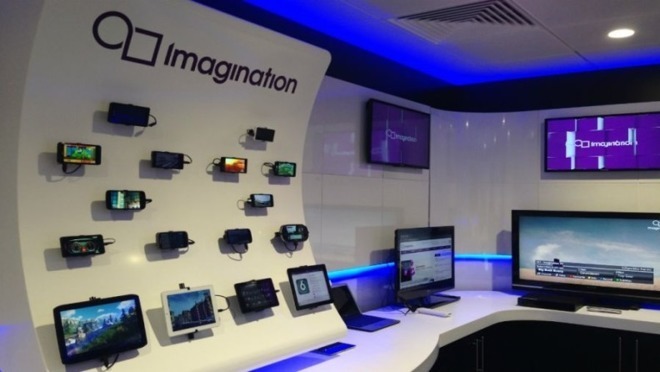 Apple has apparently taken issue with Imagination Technologies statements against it, and now says that the GPU maker knew that Apple was cutting back on its technologies since 2015, well before the public declaration in the spring.
In a statement to Bloomberg issued on Friday, Apple says that it stopped accepting new technologies and told Imagination that it was going to discontinue the relationship in 2015. Imagination only told its shareholders that this was happening in 2016, after Apple invoked the clause in its contract to pay a lower royalty rate for using less of Imagination's technologies.
"We began working with Imagination in 2007 and stopped accepting new IP from them in 2015. After lengthy discussions we advised them on February 9 that we expected to wind down our licensing agreement since we need unique and differentiating IP for our products," Apple told Bloomberg. "We valued our past relationship and wanted to give them as much notice as possible to adapt their future plans."
The timeline that Apple provides isn't consistent with Imagination's public account of the event. Imagination did inform investors when Apple told it that there would be no further royalty payments by 2018. However, there appears to be no cautionary statements by Imagination to shareholders in 2015 that Apple was cutting back.
In Imagination's latest earnings report on Tuesday, CEO Andrew Heath reiterated Apple's declaration that it would cease licensing, and paying for, his company's GPU technology. Imagination continues to refute claims that Apple will be able to develop its own technology without infringing on its intellectual property, and said that because of Apple's moves, it had to change course on a recovery plan.
"Apple made an unsubstantiated claim, which obliged us to inform the markets, leading to a significant decrease in our share price. The claim has led us to invoke a contractual dispute resolution procedure and has created significant uncertainty with respect to our business, including our employees," said Heath. "We do not believe this to be acceptable business practice nor in line with Apple's own ethics statements regarding suppliers."
Apple's license fees and royalties represented revenue of $75.8 million for the 2015-2016 financial year, and rose to approximately $81 million for the fiscal year that ended on April 2017. The UK firm's shares plunged in value by more than 60 percent in the immediate wake of the announcement, and 70 percent to date.
Imagination is the creator of mobile graphics processing architectures, most notably the PowerVR architecture, which is used in a number of smartphones, tablets, and other compact devices. Apple uses the company's architecture in many of its products, including iPhones, iPads, the Apple TV, Apple Watch, and iPods.
Apple was said to be in talks to acquire Imagination early last year, though ultimately no such deal was made. Bloomberg's sources note on Friday that Apple is not expected to make an offer for the company.
Apple continues to assert that it has been "working on a separate, independent graphics design in order to control its products."