HomeKit marketing enhanced with interactive demo installation at 46 Apple retail stores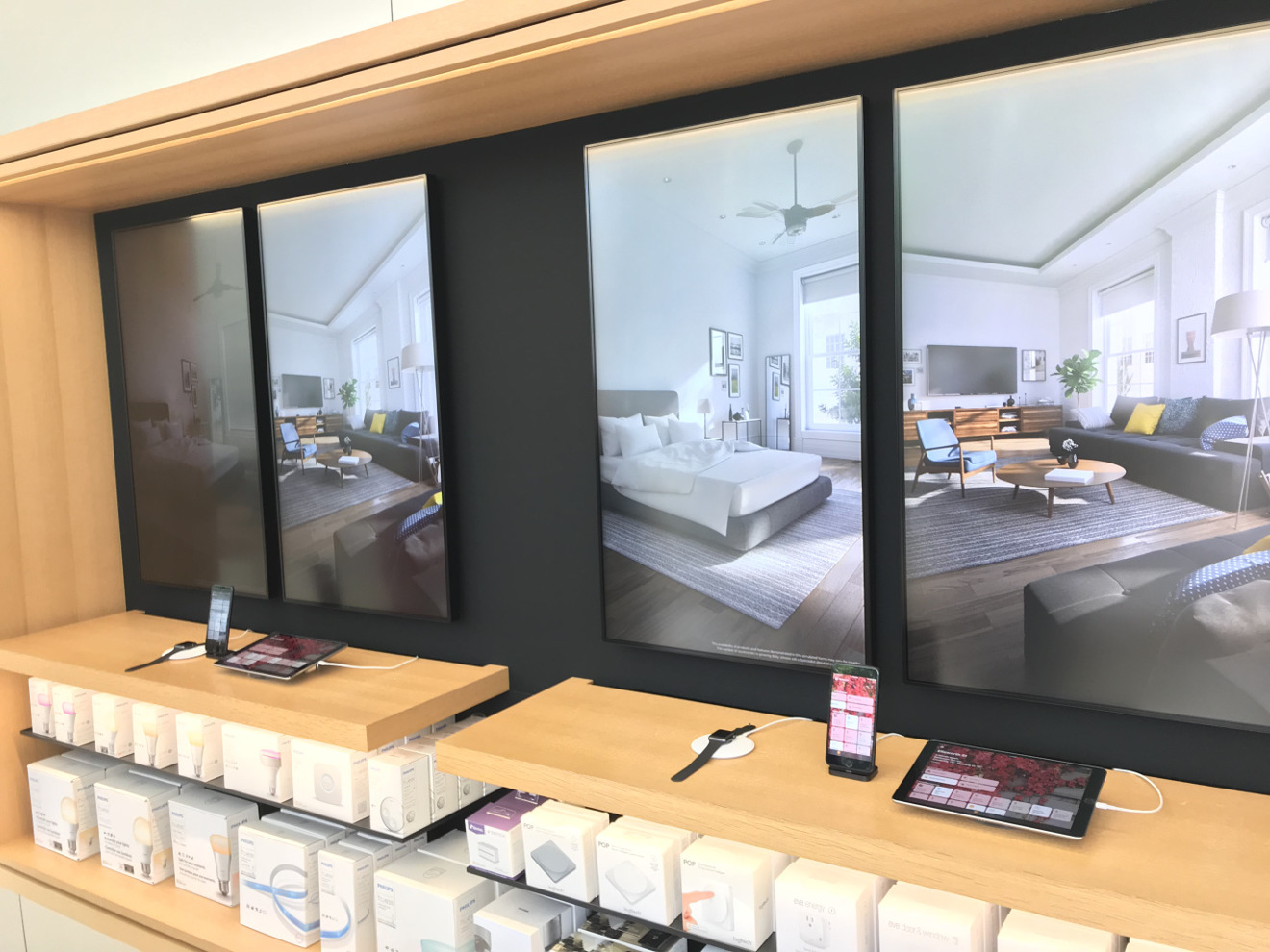 In a number of its retail locations, Apple has unveiled an interactive display with video walls demonstrating to the user what happens in a simulated living space when assorted HomeKit peripherals are activated.
The display has an iPhone, iPad, and Apple Watch set up, allowing users to toggle various single devices or chained actions. Peripherals in the video windows include the Phillips Hue light bulb, and the Hunter ceiling fan, according to a report published on Tuesday by TechCrunch.
Shoppers at the World Trade Center and Williamsburg stores in New York, and the Apple Union Square store in San Francisco can check out the new display. In the U.S., there are 28 other locations, and 15 internationally.
Stores without "The Avenue" window displays will get a a static HomeKit display area. The demonstration station will run until at least December in stores it has been installed.
Introduced in 2014, HomeKit allows users to connect to a variety of compatible so-called "internet of things" devices through the iOS Home app in conjunction with each other, as opposed to a series of disconnected interfaces. The addition of Siri control to HomeKit allows for complicated sequences of events to be induced from an iOS device or a Mac running Sierra.