How to: turn your iPhone or iPad into the ultimate book reading tool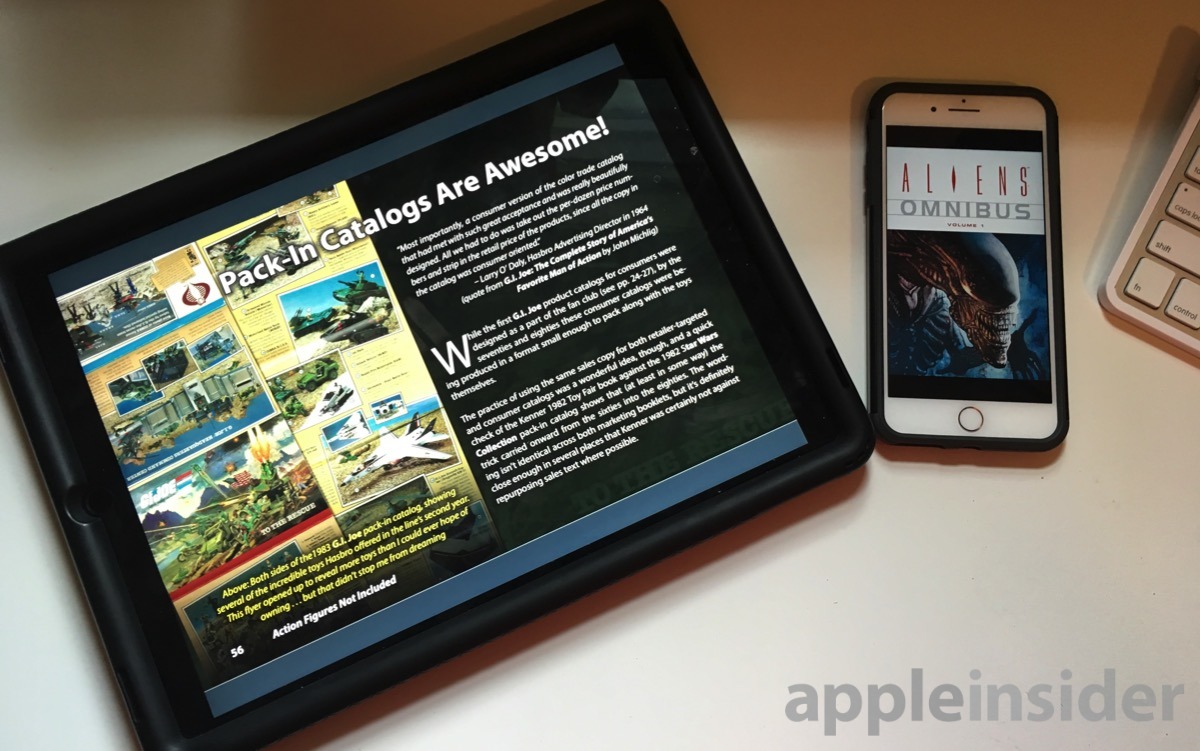 As it stands, straight out of the box, Apple's iPad is a decent reading tool — but it could be far better. Join AppleInsider for an examination of some apps and services we've been using for a while to really make the device a universal, digital book reader.
Apple's iBooks and Book Store are very good. In fact, so good, that for some, it may be everything. The iBooks app functions as a rudimentary Epub and PDF reader, with deep integration into Apple's book store — so for simplicity it can't be beat.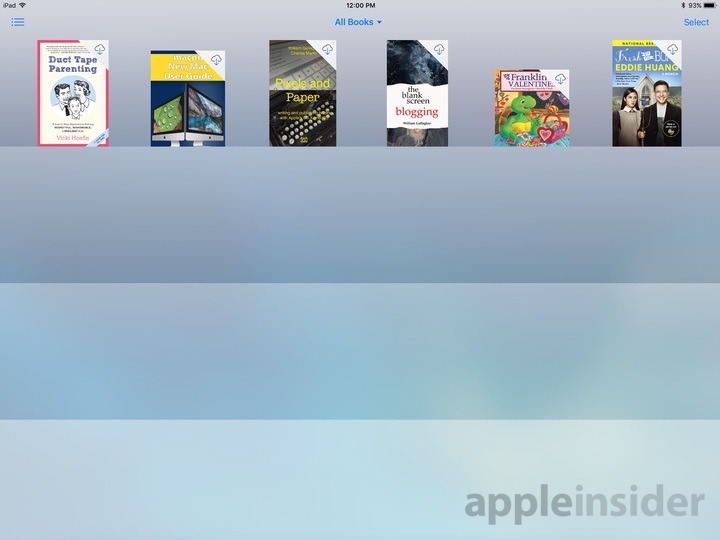 If you want to stick entirely with Apple's ecosystem, you can stop reading now. However, there are a few apps that we like that you can add either free or inexpensively to use other stores, read all the magazines you want, and open just about any media file you want.
Gorilla in the room - Amazon
Amazon and Apple haven't always been the best of friends. But, Amazon has always made sure that ebook purchases from the Kindle library have been accessible on the iPhone and iPad.
What iBooks is to the Apple bookstore, the Kindle app is to Amazon's offerings. While the offerings store to store are about the same, truth be told, the sales on Amazon's stores have been a bit better over time.
Plus, Amazon has Kindle Unlimited, a $9.99 a month service that allows a good portion of Amazon's library to be read without purchasing the book. Apple doesn't have anything like that, so if you're a devout reader, Amazon is the place to go.
Also from Amazon, comic fans can use Comixology Unlimited, either as a reader or as a subscription service. It's not the best reader we've seen — which we'll talk about a bit later — but it is the only game in town if you're using the $5.99 a month all-you-can-read service.
Amazon Prime subscribers have other options with discrete Video and Music apps — but those are other pieces.
PDF consumption beyond iBooks
Not everything is available on Amazon, or Apple's iBooks Store. Plus, the PDF reader in the iBooks app is only slightly better than nothing.
For a more full-fledged reader app, we recommend GoodReader. It's been around basically forever — we bought it before the iBookstore really took off, and we don't regret the purchase.
PDF annotation with the ability to read the notes on a different device, PDF export, file synchronization, local area network access, cloud access, a genuine file structure with folders, and all features of other apps that one might normally expect to have to shell out for in a series of in-app purchases are all included in the base purchase of GoodReader.
GoodReader costs $5, requires iOS 6.0 or newer, and occupies 64.3MB of storage space.
No more longboxes, with Chunky Comic Reader
Chunky Comic Reader purports to "take the friction out of reading comics on your iPad," and in our experience, it does. The iPad-only app has a bunch of reader-friendly features — with upscaling, contrast adjustment, and background comic downloading to make the reading experience a bit more pleasant for readers not bound to the ComiXology ecosystem.
While the free version allows for a wide range of transfer options, including through iTunes, Dropbox, Google Drive, and a wide array of other storage lockers, a "pro" upgrade for $3 allows users to access a local area network and download them from file shares.
The app has all the niceties that a modern comic reader would want. Manga fans have a right-to-left reading mode; Single-page and two-page viewing modes can be enabled for comics with art spanning more than one page; parental controls can be enabled or disabled for specific comics, locking the more questionable materials from prying little eyes.
No app is ever utterly perfect at what it does, but the aforementioned gorilla in ComiXology could learn a thing or two from the outstanding Chunky Comic Reader.
Magazines don't need to come in your mailbox
Sure, you can subscribe to magazines piecemeal on Amazon, but there is also an all-you-can-read option in Texture. Once called Next Issue, the digital subscription service cuts down on the "pile of shame" that's probably lurking in your living room — and moves it to your iPad or iPhone.
We've been subscribers since launch, and continue to be very pleased about the selection. Plus, if you subscribe to more than just a handful of dead-tree based magazines, Texture is cheaper.
Not the be-all, end-all
These are apps and services that we like, and we recommend. There are others. Let us know your favorites in the comments!