Apple set open applications for new 'Lead' and 'Schedule Planner' retail positions, report says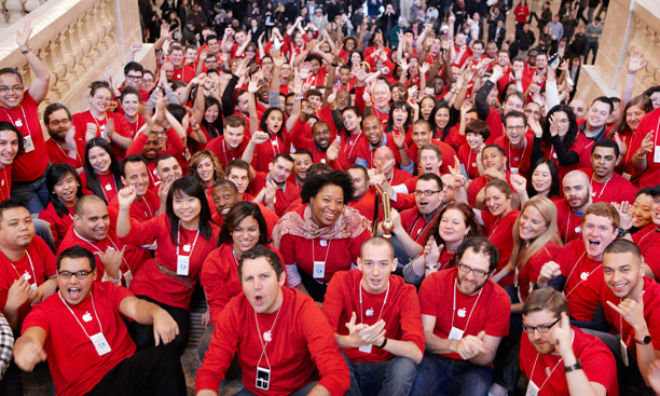 Apple is reportedly adding two new jobs to its retail roster in the "Lead," an assistant manager type role, and "Schedule Planner" positions.
Apple informed retail employees about the new opportunities on Friday, saying applications open on Monday, July 24, MacRumors.
The positions are expected to appear on the Jobs at Apple webpage, though a number of stores have already started interviewing candidates internally.
As Leads, employees will have an opportunity to learn how to run an Apple store. Leads will spend most of their time acting as Support Leaders, an existing retail position that entails managing worker breaks to interacting with customers. Other duties overlap with those normally assigned to Store Managers, including opening and closing and administrative work.
As for Schedule Planners, Apple says the position works closely with Store Leaders to create weekly store timelines, identify trends and make resourcing recommendations to enhance the retail experience for both customers and team members, the report said.
The Apple store is undergoing a renaissance of sorts under retail chief Angela Ahrendts.
Ahrendts enlisted the help of SVP of Design Jony Ive to dream up a new "Apple Store 2.0" aesthetic, which features high-flung lighted ceilings, bespoke wooden cabinetry for accessory display, a large central television screen and, at larger flagship locations, indoor planters.
The new store plans facilitate Ahrendts' vision of a town square atmosphere, a concept that most recently led to Today at Apple sessions. A broadening of Apple's workshops program, Today at Apple lessons are led by "creative pros" who teach customers about music, photography, drawing and other disciplines.