'60 Minutes' to feature Apple's secret design lab, next-gen Apple Store mockup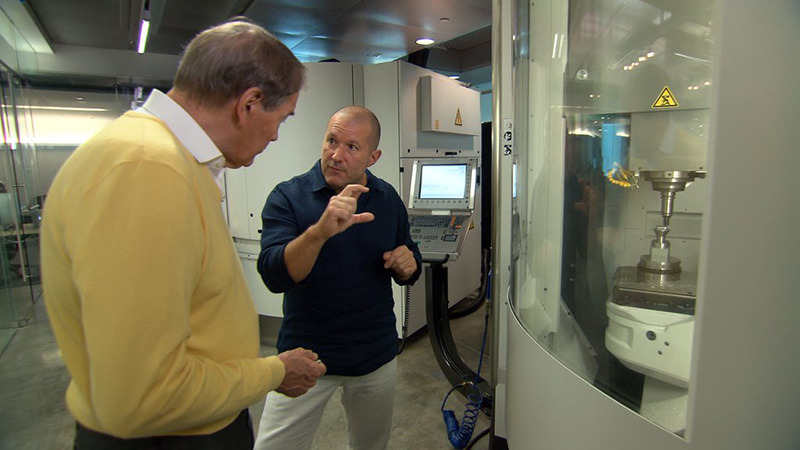 Charlie Rose is going deep inside Apple to interview the company's top brass in a special set to include a sneak peek at Apple's "store of the future" with retail chief Angela Ahrendts and a segment featuring Chief Design Officer Jony Ive in his famously secret design studio.
CBS posted a pair photos to the official "60 Minutes" Twitter feed on Thursday showing Rose chatting up Ahrendts and Ive on Apple's campus. The feature is set to air on Sunday.
While the pictures don't reveal much, it appears Rose will be talking one-on-one with Ive in the designer's workshop. Apple normally keeps its design labs locked down, but opens the door to high-profile media outlets from time to time.
In 2009, for example, documentarian Gary Hustwit was allowed to film in the room for his movie "Ojectified." Most recently, Apple itself posted a picture of what appears to be a design labs meeting room to promote its Jobs at Apple microsite in March.
Rose is also getting a sneak peek of Apple's new brick-and-mortar store design language. Thursday's Twitter photo shows Rose and Ahrendts walking through a mock Apple Store appointed with a wide-open spaces, a high-flung ceiling, brightly lit wall graphics and Apple's iconic wooden display tables.
It was reported in February that Ahrendts would collaborate with Ive on an Apple Store redesign to better feature Apple Watch, but the initiative later morphed into a complete brand overhaul.
One of Apple's first "next-gen" stores opened in Brussels in September. Similarly designed Apple Stores are expected to open around the world, including state-side locations in San Francisco, Chicago and Memphis.