Apple kills iPod nano, iPod shuffle lines after nearly 12 years of service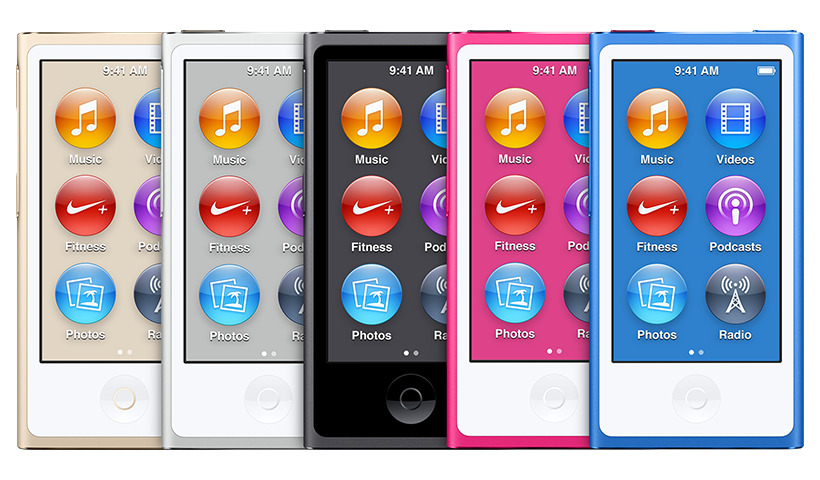 Ending an era, the iPod nano and iPod shuffle have been officially discontinued, leaving only the A8 iPod touch as the sole survivor of the iPod line.
AppleInsider has confirmed that the iPod nano and iPod shuffle have been discontinued. Retail stores will be directed to sell through existing stock, and will not see any more shipments of the products.
The products will see decreasing availability as Apple refurbished devices as well. Apple sources not authorized to speak on behalf of the company has said that after a certain date, any remaining stock at retail will be shunted to warranty replacement stock.
The company offset the loss of the legacy iPods by doubling the capacity of the iPod touch to 32 gigabytes for $199, or 128 gigabytes for $299. It still has the same A8 processor, but the 16- and 64-gigabyte models have been trimmed from the simplified lineup.
"Today, we are simplifying our iPod lineup with two models of iPod touch now with double the capacity starting at just $199," Apple said in a statement. "And, we are discontinuing the iPod shuffle and iPod nano."
On Thursday, prior to the official announcement of the storage-boosted iPod touch, Apple pulled the product pages for the iPod shuffle and nano.
The iPod shuffle was introduced in January 2005, and last updated in September 2010. The iPod nano launched in September 2005, and got a minor update with new color options in 2015, but hasn't seen any notable hardware updates since October 2012.