Apple pulls iPod nano, iPod shuffle from website, future uncertain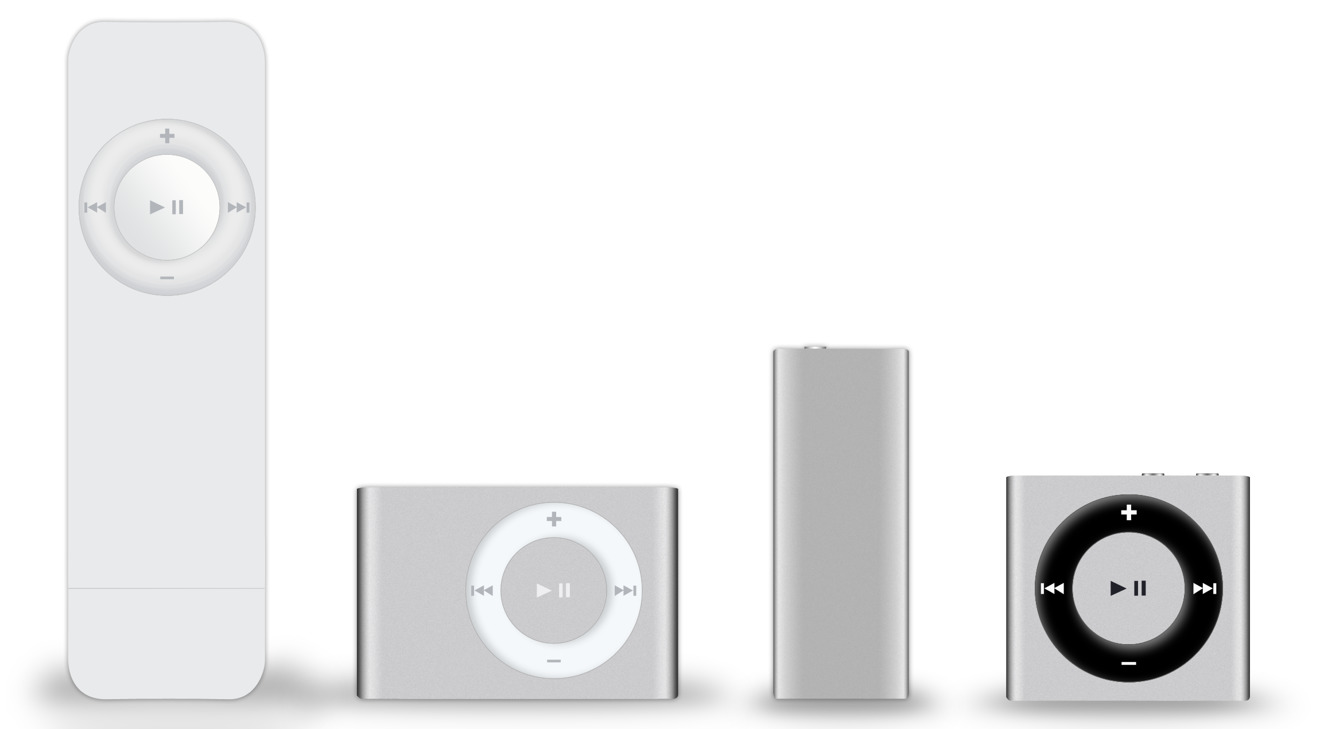 In a quiet update to its webpage, Apple has removed the iPod nano and iPod shuffle product pages, leaving only the iPod touch intact for shoppers seeking the family of devices.
At some point on Thursday, the pages disappeared for the nearly five-year-old iPod nano and shuffle. It is not clear why the pages were removed, with speculation blossoming that the product lines have been discontinued.
AppleInsider has attempted to confirm the death of the products. However, Apple retail stores have not pulled them from shelves, and do not claim to have received any guidance on the matter from corporate.
The iPod shuffle was introduced in January 2005, and faced supply constraints at launch. It saw four discrete variations, and varying storage capacities over its lifetime, ranging from 512MB to 4GB.
The iPod nano launched in September 2005. Notably, the sixth generation model released in September 2010 boasted a 2.2-inch screen, and third parties made wrist straps available for it to allow the device to function as a timepiece well before the release of the Apple Watch.
The iPod shuffle was last updated in September 2010, with the nano getting new color options and little else in July 2015.